For a closer look at The Little Sindy Museum's 1966 bed, click on an image below.
The pages are continually being updated as more information and photo's come in, so make sure you come back soon to see what has been added!
All pictures on this page are shown with the kind permission of Pedigree (and other mentioned on the photos).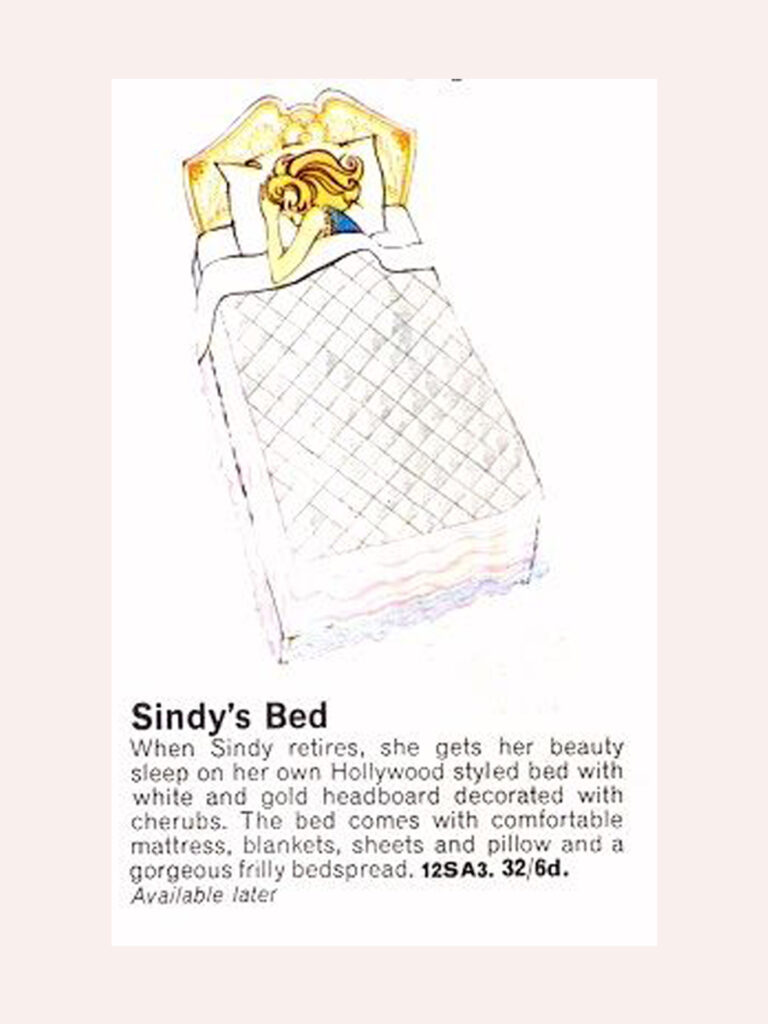 It's hard to find the earliest Sindy items in Sweden and I just follow the text in the Pedigree Brochures as well as checking with collector friends for the correct information.
But when it comes to information about Sindy, Ann Jalili (whom I'm happy to call my friend) & Kathleen Weatherhead have created the very informative and well-known website Our Sindy Museum. And that's the place to visit to find the best written word and the facts about Sindy! So please click on oursindymuseum to learn more about all the differences when it comes to the bed!