ABOUT
Welcome to the homepage of The Little Sindy Museum (TLSM) a small museum in Sweden, only about 45 square metres, filled with the love of Sindy dolls.
As you probably know, this site is work in progress and I add information day by day. So nothing is complete but hopefully the things already here can be of some interest to you! My aim is for TLSM to be a place where your childhood Sindy memories awakes and you revisit that warm and happy feeling you had as a kid playing with your favourite toy.
Also I want TLSM to be a place where Sindy lovers can find helpful information, written by knowledgeful people, here or as links to other sites, about the history and other interesting things regarding Sindy, from 1963 and forward. Enjoy!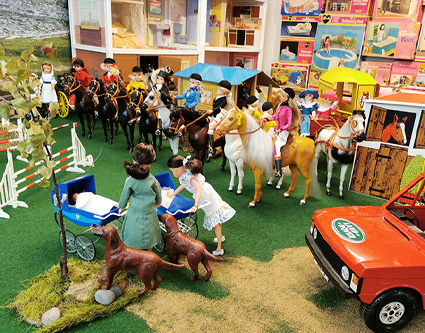 The Little Sindy Museum is a non profit hobby of mine. It all started in the 70's when I, as a kid, got an active Sindy Ballerina. I loved her and every year, on my birthday and on christmas, I wished for things I've seen in the Pedigree Sindy brochure I had. And the things I didn't get I tried to make my self. Born in a family, with a mum who sewed a lot of our clothes and a dad who made things for the family out of wood, it was easy to find materials and start to create. I was lucky to have a great friend just on the other side of our street, Cici, and we played with Sindy a lot during these years.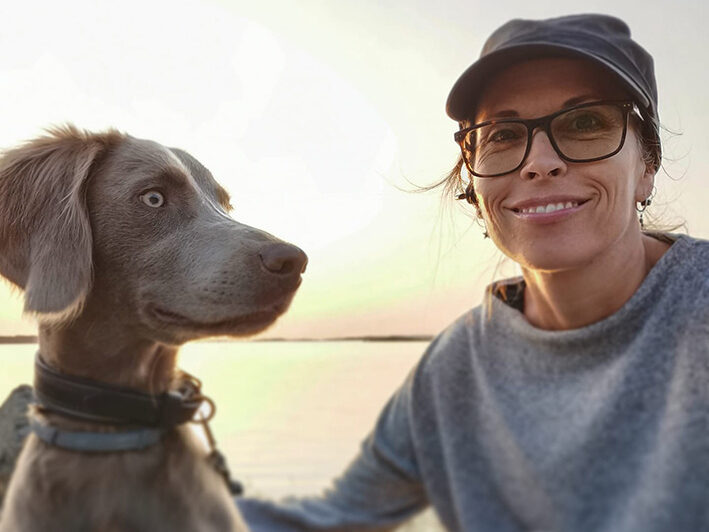 When I became a teenager I carefully stored away my treasures to give to my perhaps future kids. Where ever I moved Sindy followed in her big box until the day I felt my actual two kids where big enough to play with Sindy.
I told them about my happy years with Sindy and opened the box. To my surprise I didn't hear any happy cheers or see any huge smiles on my kids faces. I was the only one cheering. They said: "Is it that old stuff!? No thanks! We want Monster High dolls!" I couldn't believe my ears! But what to do. I put the box in their play room and said: "You might find something fun for Monster High in here if you go through it…"
When they had grown out of a play room and wanted a gaming room I sold all their dolls and toys they didn't want to keep. Even my Sindy treasure. I had only kept the box for my kids. At least I thought so. But I felt a bit empty inside. Luckily I met Annika @barbieblackwidow and she led me in to the magic world of dollcollecting in 2018.
In September 2020 I opened The Little Sindy Museum in Örebro, after I'd got the license to do so from Pedigree.
But as most of you know life isn't always going according to plan… In 2022 I had to find a new place for me, Izzy (my dog) and TLSM! Luckily this event that started out like a dreadful shock has now turned out to be something very good, for us all in the family and we are now happy and still loving friends.
In September the same year I had the Grand Reopening of TLSM! It is now at a place called the High Coast, a bit further up in Sweden but if you fold a map it's actually located in the folding, on the east coast: Kramfors, Västernorrland. The video below shows how it looks now!
Photos from when TLSM was ready for The Grand Opening in September 2022, at the new place. (I used a wide zoom so it looks bigger than it really is…)
Click here to see more photos!
In autumn 2022, Sindy Obsessed made a very fun and professional stop motion video in collaboration with TLSM and The Grand Opening. Below you can click on the video of Marta and Lizzy watching it.
DIORAMAS
For a closer look at The Little Sindy Museum's Sceneries/Dioramas, click on an image below.
This website will be updated little by little as there always are more dolls on the way and it's hard keeping up with all the information in the same pace.
You can visit TLSM's social media (icons down below) as well! They are made for you as a visitor to enjoy when/if you don't have the opportunity to visit TLSM in real life and/or maybe you want to follow recent events that are being publish only there.
Open: by appointment
Visit: The High Coast, Sweden
E-mail: thelittlesindymuseum@gmail.com