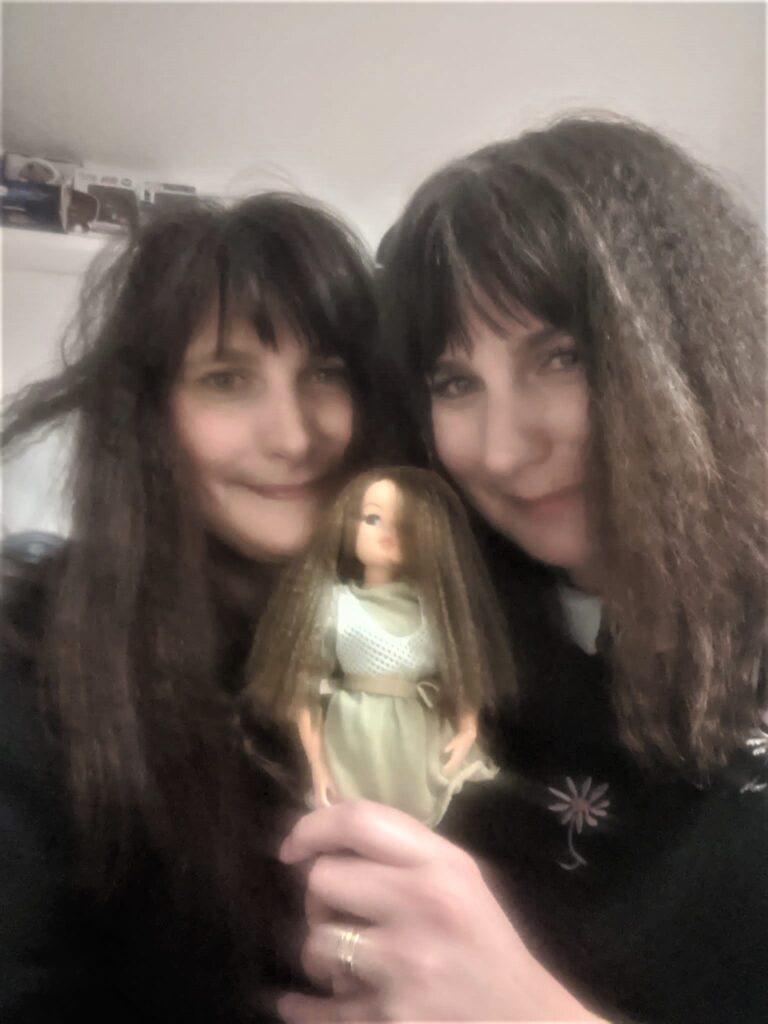 SHORT FACTS
Name: Sindy Obsessed (Twin sisters Lizzie & Renee)
Age: 46
Lives in: West Midlands, UK
Occupation: Doll photographer and short film makers
Known for: Cards, YouTube and Instagram
Favourite Sindy: Active 1980 to 1985 ballerina Sindy
Questions and Answers
1) Q: How did you first discover Sindy? A: Sindy was always our favourite toy when we were children from about the age of 5 onwards. We loved the Sindy adverts on TV and used to love looking through the Argos catalogue drooling at all the Sindy accessories.
2) Q: How old were you when you got your first Sindy? A: About 5
3) Q: What model was your first Sindy? A: We had a basic body Sindy each, however we found two active Sindys at a car boot sale in 1984. They cost £1 each which was the total money we had but they were worth every penny! We were inseparable from them from that moment onwards.
4) Q: What kind of Sindy/Sindy item did you dream about as a kid? A: Always a ballerina Sindy. The local market used to have one on display for £5 but this was just unaffordable for our family at the time.
5) Q: What kind of Sindy/Sindy item do you dream about now? A: A ballerina Sindy new in box.
6) Q: What led you into your Sindy career you have today? A: When we were children we didn't have many Sindy dolls or accessories so for our 40th birthday we bought each other a brunette active Sindy which we'd always wanted. At the same time a friend gave us a classic dolls house, however after buying a couple of things for it, we quickly realised that this wasn't our dream dolls house. We had always wanted a Sindy house and so we gave the dolls house away and bought the Sindy Super Home complete with furniture and accessories off eBay. It was one of the best £100 we'd ever spent and our collection has grown ever since. Once we'd set the house up, we looked at all the accessories and thought we've got all the bits to recreate Little Mix's new pop music video 'Hair' using stop motion. Our daughters' were into the girl band Little Mix at the time. So that's what we did. It took two weeks to create the sets and edit the video. Our parody of Little Mix' Hair video went viral with 137,000 hits at the last count. We created our YouTube channel in 2016. We are big fans of pop culture, particularly the 1980s and always include the things we love in our work. For example we included a parody of Pretty Woman and a nod to 1980s children's favourite cartoon Mr Benn in our Sindy short film part 1 and 2. We've also paid tribute to our favourite band, the Norwegian group a-ha, with a short called 'for the love of a-ha' and recreated a Sindy version of Andew Lloyd Webbers' Phantom of the Opera musical in a card called 'phantastic in plastic' and it's become our best selling card.
7) Q: Can you mention three people you think helped you there? A: Firstly our Mum, who like us, loves dolls. It's our Mum who makes extra costumes and miniature props for us to use in our films and photographs. She's made records, books, toilet rolls, Christmas crackers, cards, the list is endless. She's even made miniature versions of the new SindyPlay sindy dolls! She's wonderful, we tease her about her never buying us a ballerina Sindy for Christmas but we're having much more fun now as grown ups. We created a sindy diorama for her birthday (photo attached). Secondly is David. He is Renee's husband but calls Lizzie wife number two because the three of us are the best of friends. He has always been supportive of our growing collection and never complains that it takes up a large chunk of the house. We call him Sindy Obsessed IT support and couldn't do without him. He is currently battling Stage 4 Cancer but still manages to make us tea and set up equipment on his good days. Thirdly is our beloved friend Julia. We have been best friends for 40 years! She is a published author herself and has asked us on occasions to create book promotions for her. She is also especially good at finding Sindy things on eBay which she then sells to us at a reduced price. The best thing she found for us was a rare Gayle doll and a brand new McDonald's Sindy which she bought for £50. The Gayle doll is worth about £300!
8) Q: Do you have a special goal for your Sindy work? A: Our goal is to create short films that make people smile and we always add humour into what we do. We would love all our videos to go viral.
9) Q: Can you mention three people you think of as doll influencers? A: Firstly Rachel Godfroy. Her creativity and love of Sindy is an inspiration to us. We had the pleasure of meeting her at the 10th Anniversary of DollyCon and she's absolutely lovely and incredibly talented.
Secondly, Ray Harryhausen! We grew up watching his stopmotion magical creatures in many of our favourite films including Clash of the Titans and Jason and the Argonauts. We were always inspired by him and aim to recreate some of his magic in our stopmotion.
Thirdly Barbie, particularly the Hollywood legends collection. She'll always have a special place in our hearts particularly because of her continual evolution to be inclusive and diverse.
10) Q: What do you love/like/appreciate about Sindy? A: We love how realistic and robust Sindy and her accessories are. Pedigree recreated real-life items on a miniature scale and we love miniatures. The attention to detail is second to none. Also Sindy always seemed to be a rich girl with her big mansion and horses and we joke that we get to live a lavish lifestyle vicariously through her.
Below are some photos Lizzie and Renee sent TLSM, to show you.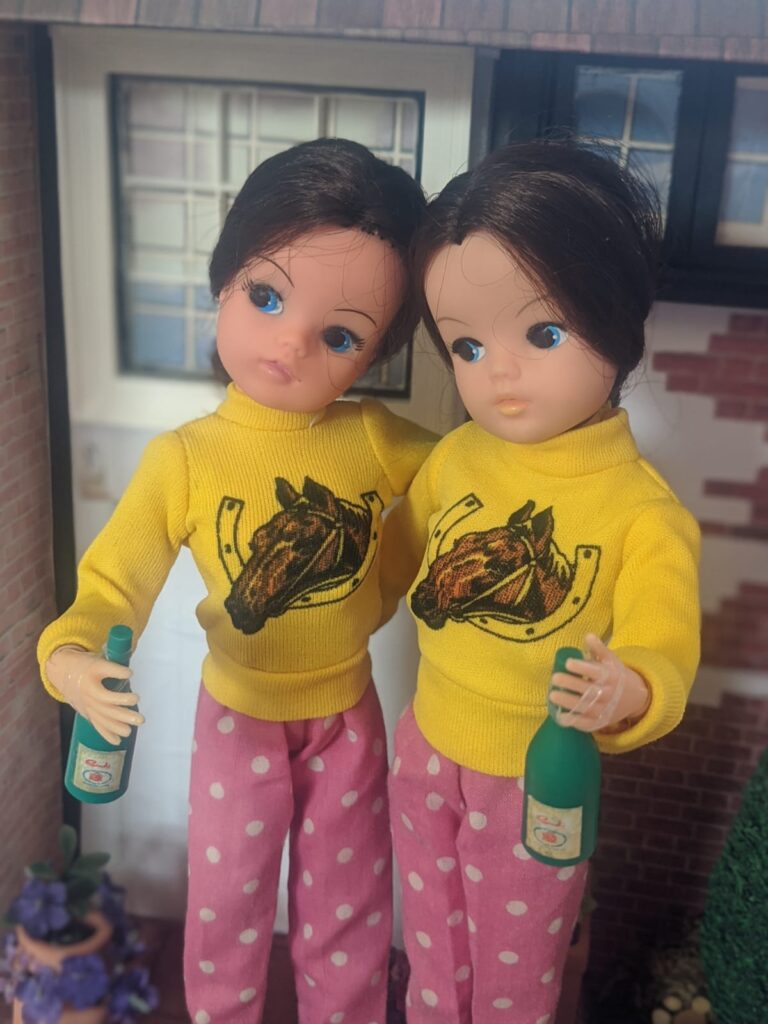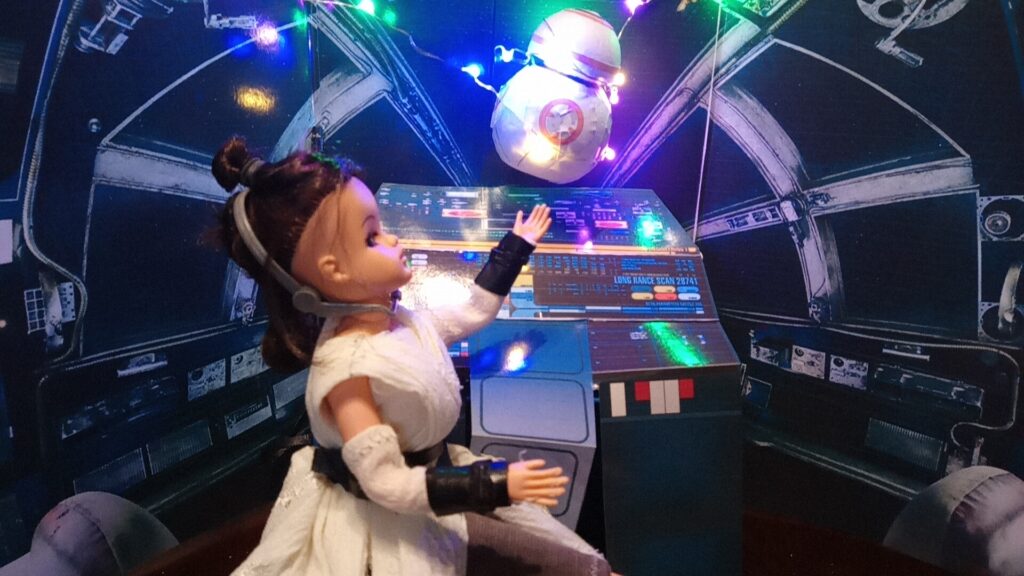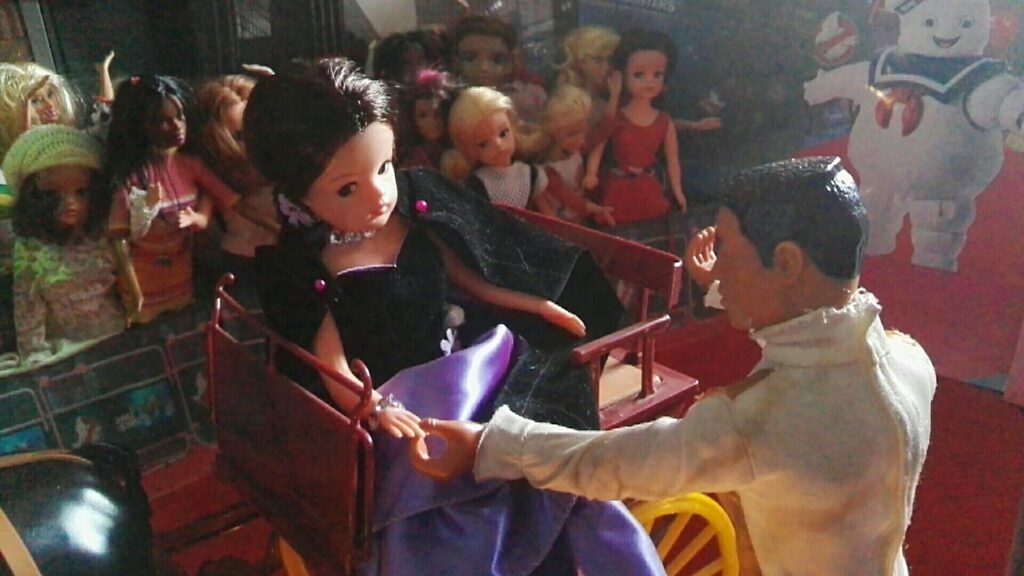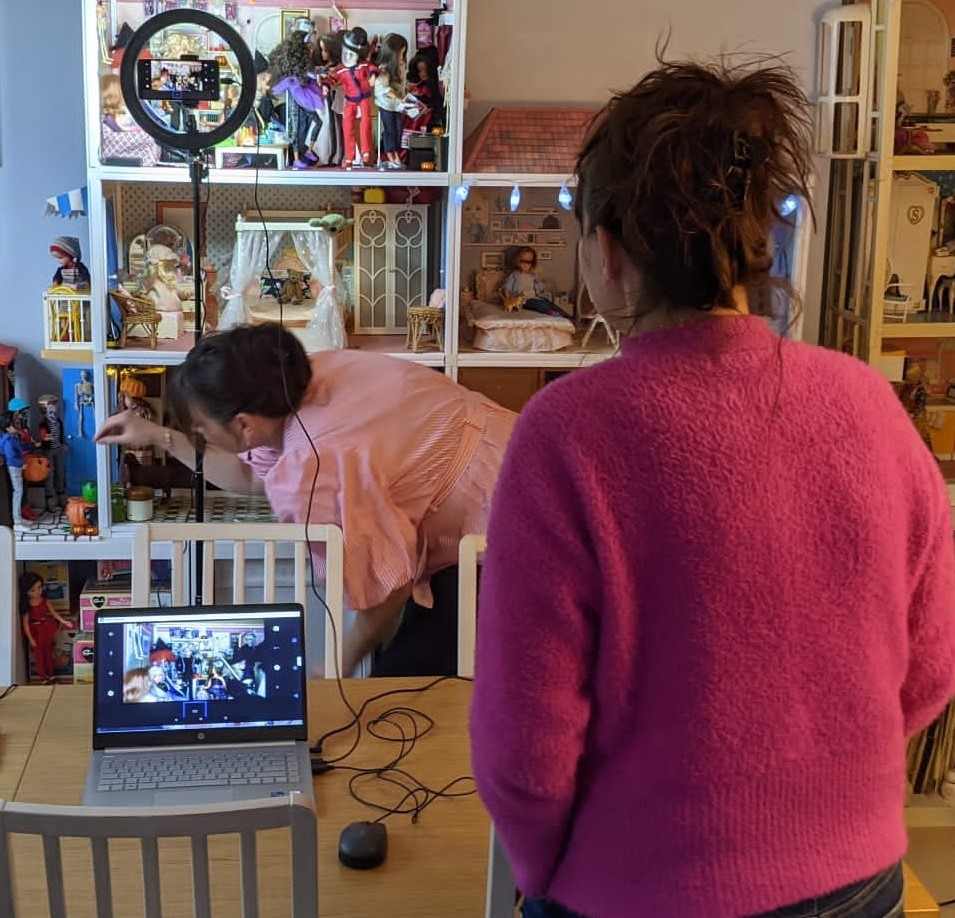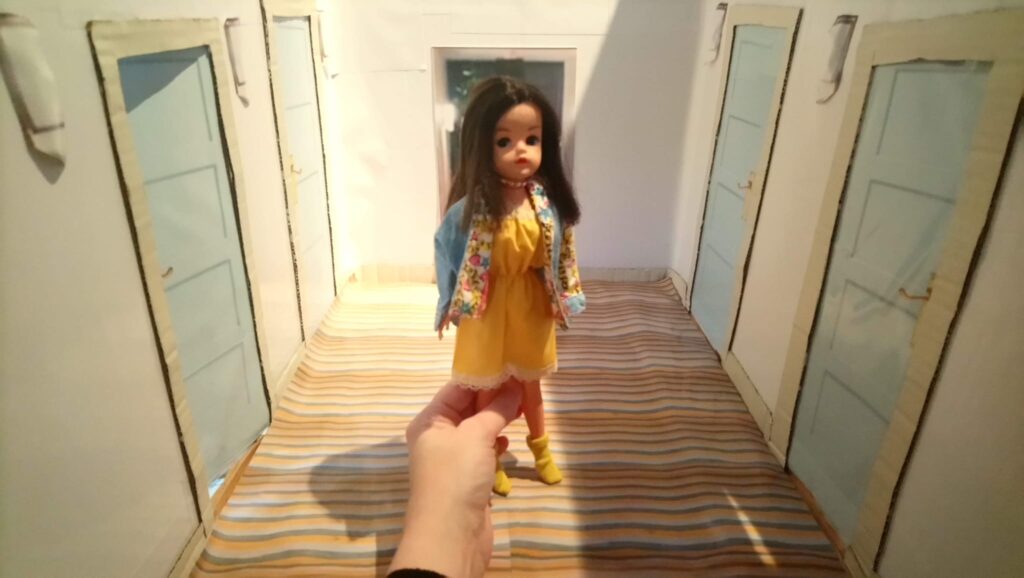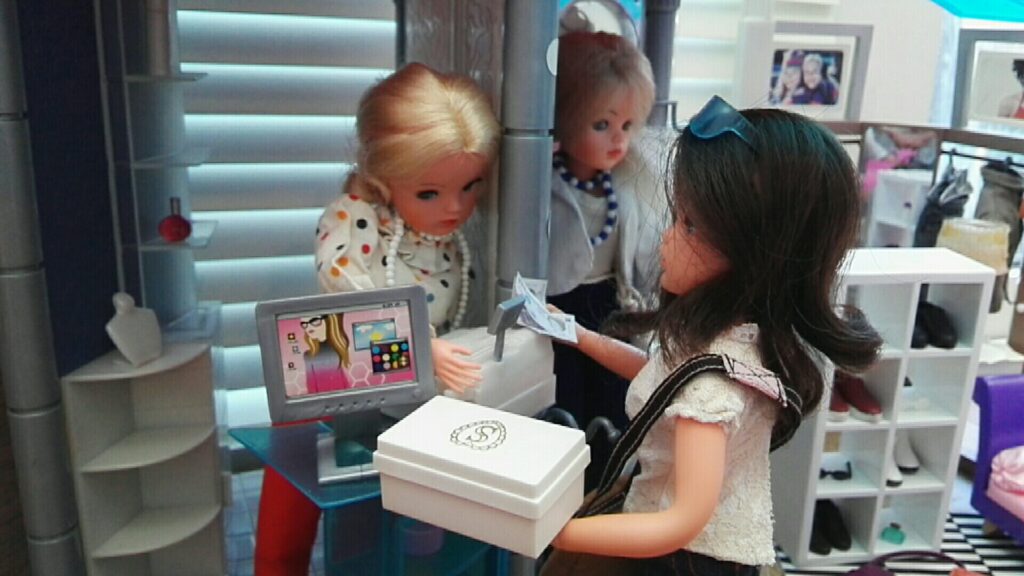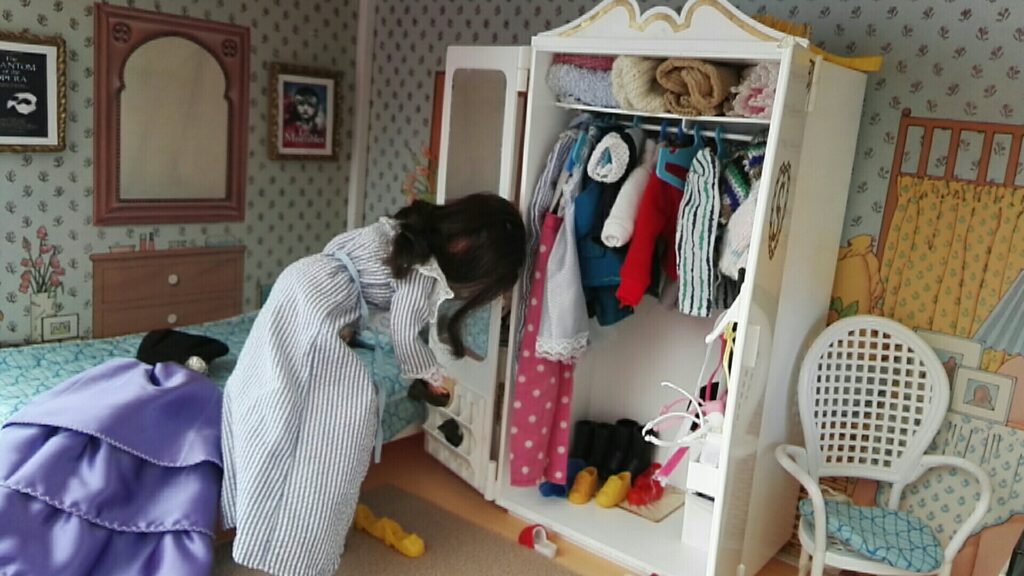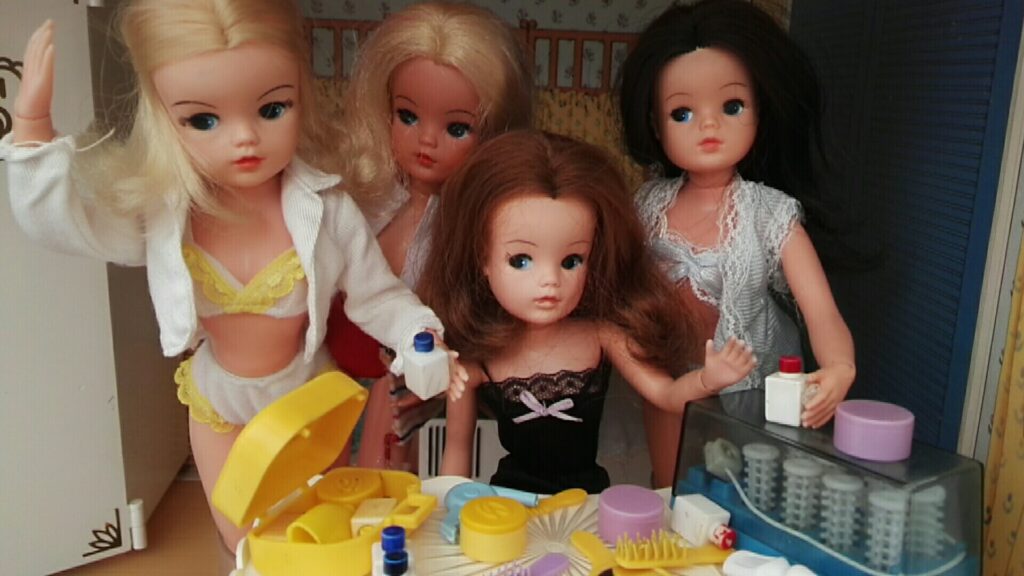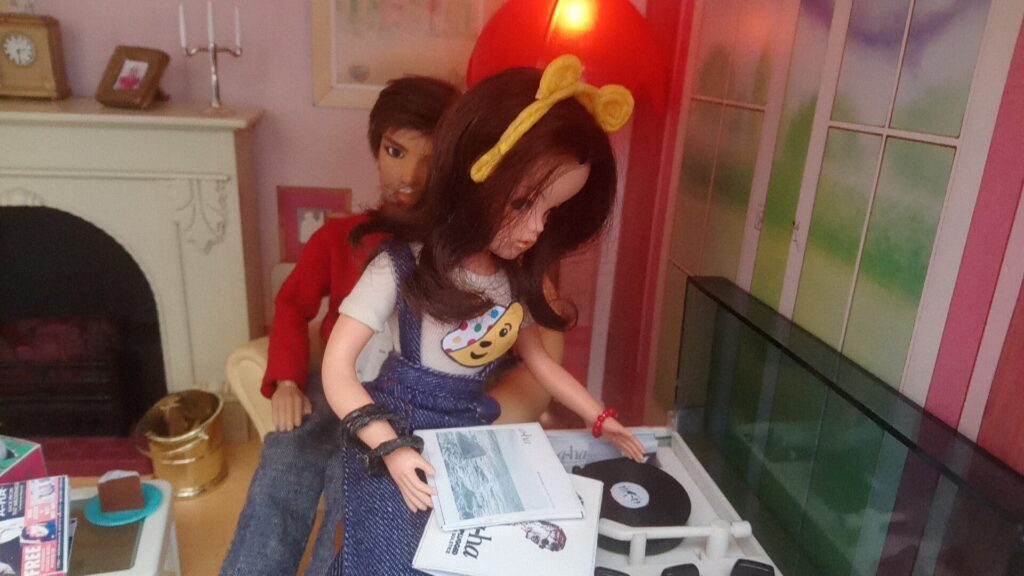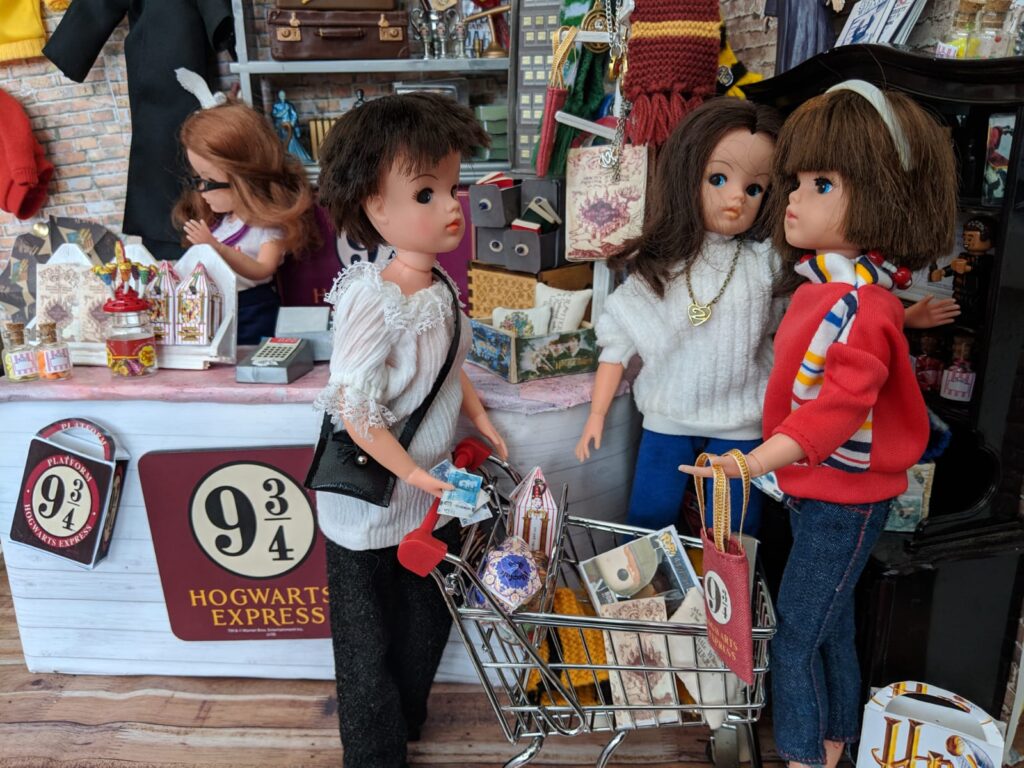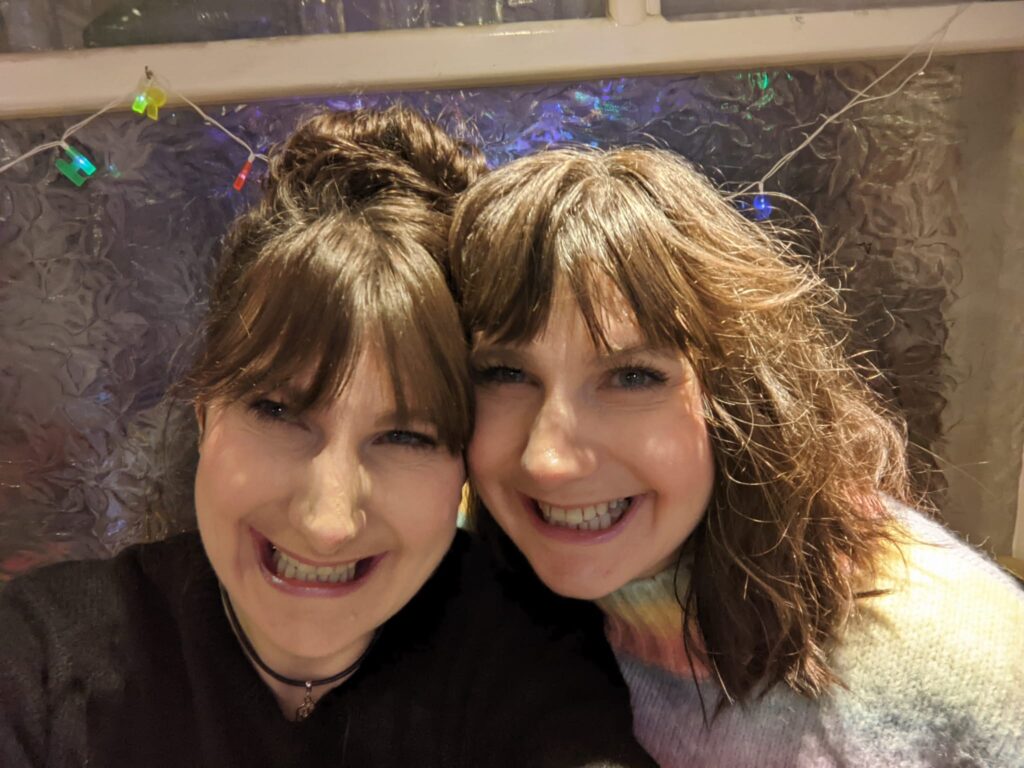 In autumn 2022, Sindy Obsessed made a very fun and professional stop motion video in collaboration with TLSM and The Grand Opening. Click below to enjoy it!
THANK YOU Lizzie and Renee, for your amazing work and for taking the time to answer all the questions!
January 2022