Here is the Sindy doll from the 1967 catalogue. She was a transitional Sindy made in Hong Kong and has this stamped on the back of her head and waist. The outfit was the same "Weekender" as before.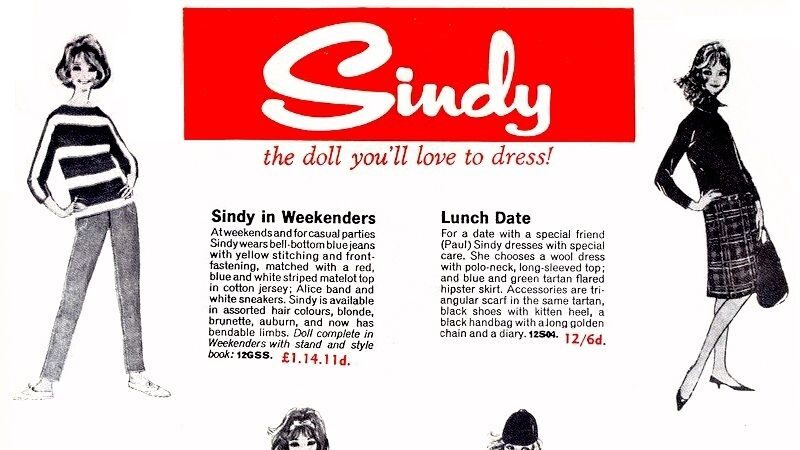 She had vinyl legs and arms that was able to bend and hold the position thanks to a wire inside them like the previous Sindy but her head was made from a new vinyl which tends to pale. She had a new facepaint with rounder eyes and red lips and since the blond hair was platinum she got her nick name "Marilyn Sindy". But she was also available with brunette and auburn hair.
TLSM has been told the platinum blond on the photos below is a Marilyn Sindy but she has no marking on the back of her waist so it might be wrong!
More pictures and information will be uploaded as soon as time allows it! Click on an image and/or on the captions (in some places) for more detailed photos.
All pictures on this page are shown with the kind permission of Pedigree (and other mentioned on the photos).