For a closer look at The Little Sindy Museum's 1968 Washday Set, click on an image below.
The pages are continually being updated as more information and photo's come in, so make sure you come back soon to see what has been added!
All pictures on this page are shown with the kind permission of Pedigree (and other mentioned on the photos).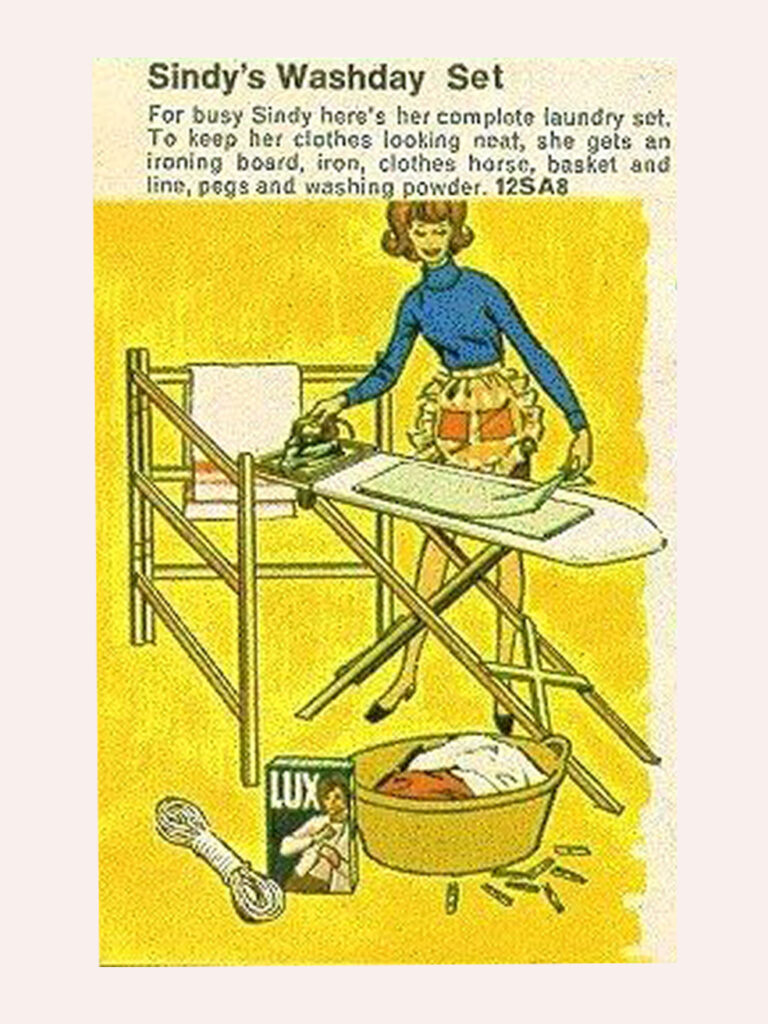 TLSM doesn't have the iron, basket, line, pegs or washing powder and if you do and like to donate or sell it please send a PM!