Here is the information about the new Sindy, aka "New Look Sindy" or "Side part Sindy" taken from Pedigree's 1968 catalogue.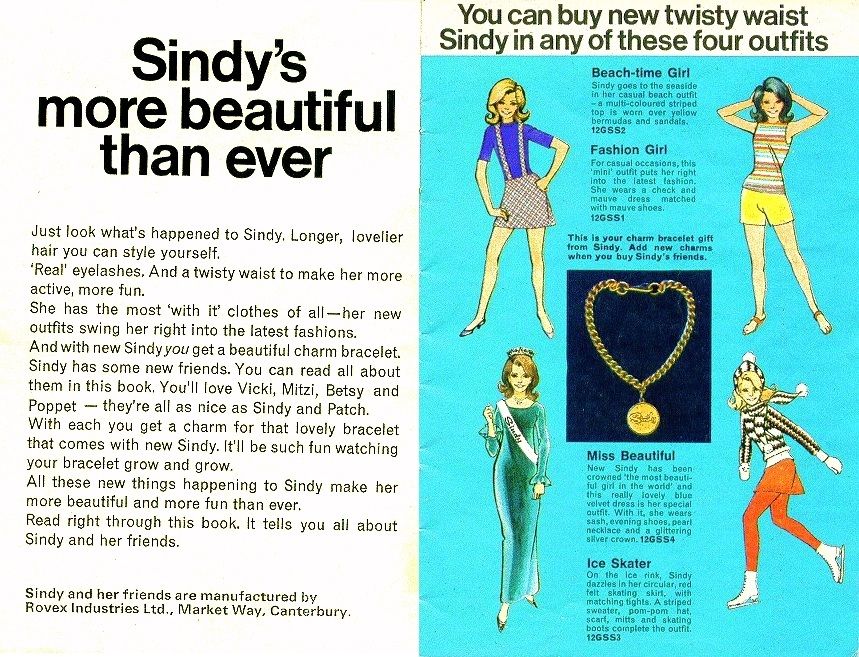 1968 Sindy had four different hair colours: blonde, platinum, brunette and auburn. And she was sold wearing one of four different outfits, shown below. She has bendable legs but what about her arms?
Gill, who sold the Fashion Girl to TLSM, says: "I have a blonde mint in box sidepart and a brunette sidepart which was a lady's doll from when she was small. They are both all original but one has arms which bend a little and hold pose but the other ones arms will not bend at all although they look identical."
And Ruth Gadsby says: "Catorgorically the arms do not have wires in on the 1968." She also made this video to show how her dolls arms bends:
And Ruth also tells me that this Sindy had two distinctive face moulds. Juliette Dodd's photo below showing this: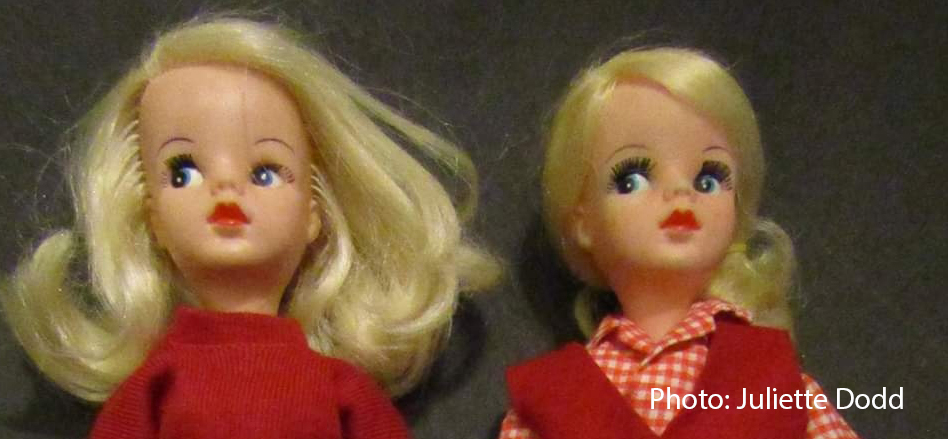 More pictures and information will be uploaded as soon as time allows it! Click on an image for more detailed photos.
All pictures on this page are shown with the kind permission of Pedigree (and other mentioned on the photos).