Tent, camp bed, sleeping bed and casual clothes.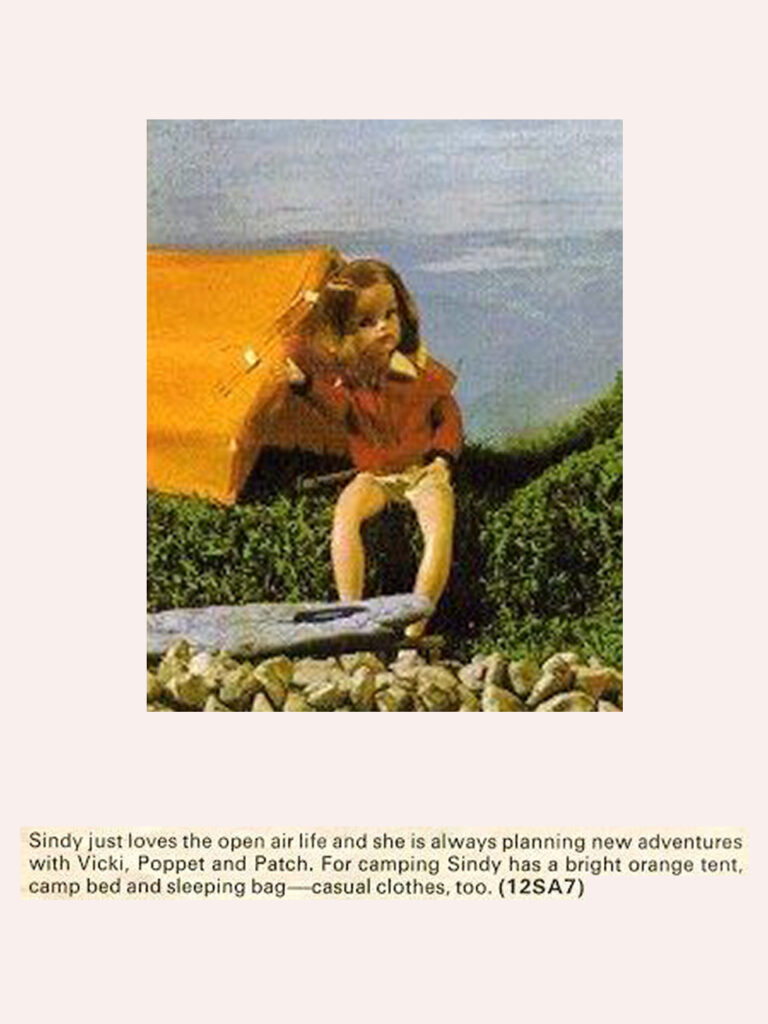 This year, 1969, it seems like Sindy's casual clothes was sold together with her orange tent, camp bed and sleeping bed.
The text from the year before said (see picture to the right) "Sindy loves the open air and her special camping outfit, that you can also buy, goes perfectly with this camping set."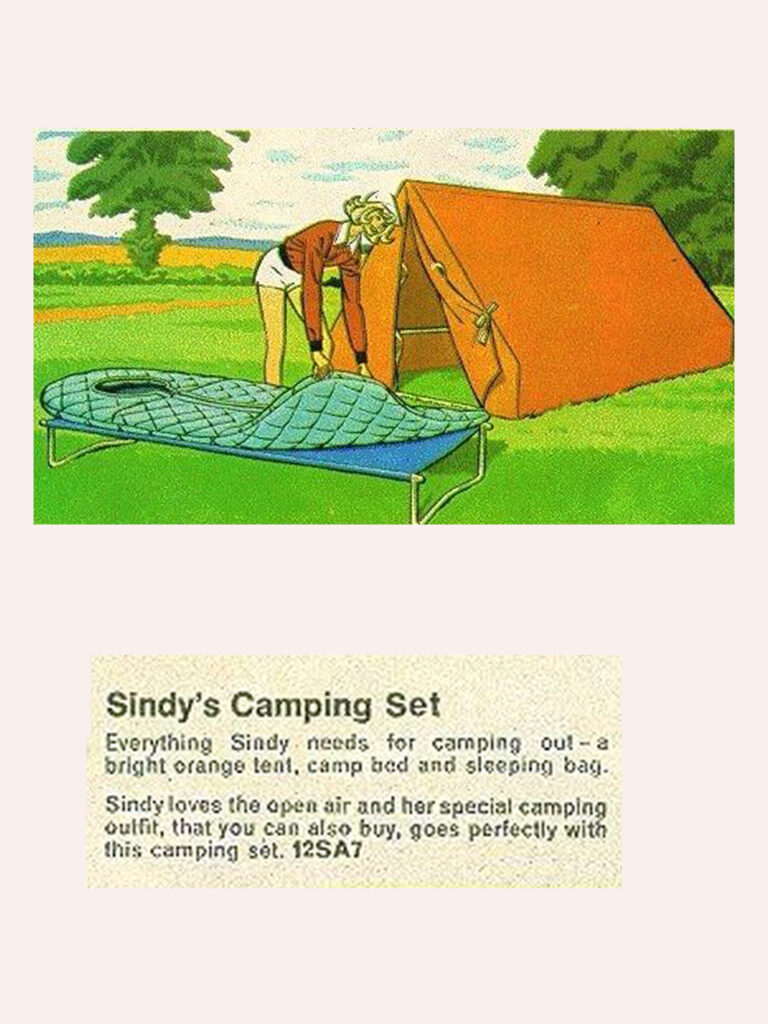 For me it sounds like the first year you had to buy the clothes separately and the next year they were included in the set. If any one have bought a 1968 or 1969 box, or know they'd got the set in a box that had never been opened before, and can confirm or deny this, please send TLSM a PM!