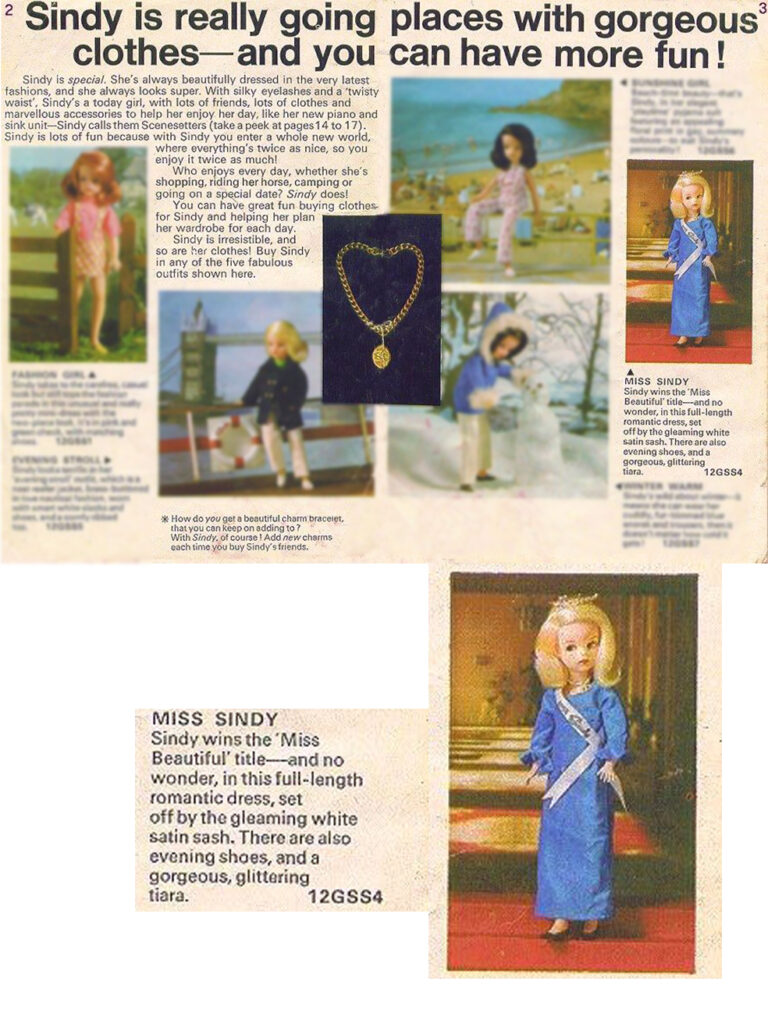 Sadly TLSM doesn't have the Miss Sindy doll but luckily there are a lot of kind people in the "Sindy Community" such as Aly Shaw Simmons! Together with her beloved friend, Helen Carter, she wrote an interesting article in 2007, first featured in Doll Magazine October/November 07, called- Sindy: The doll you love to collect. Thanks to the kind permission of Aly, TLSM are able to share the photo below.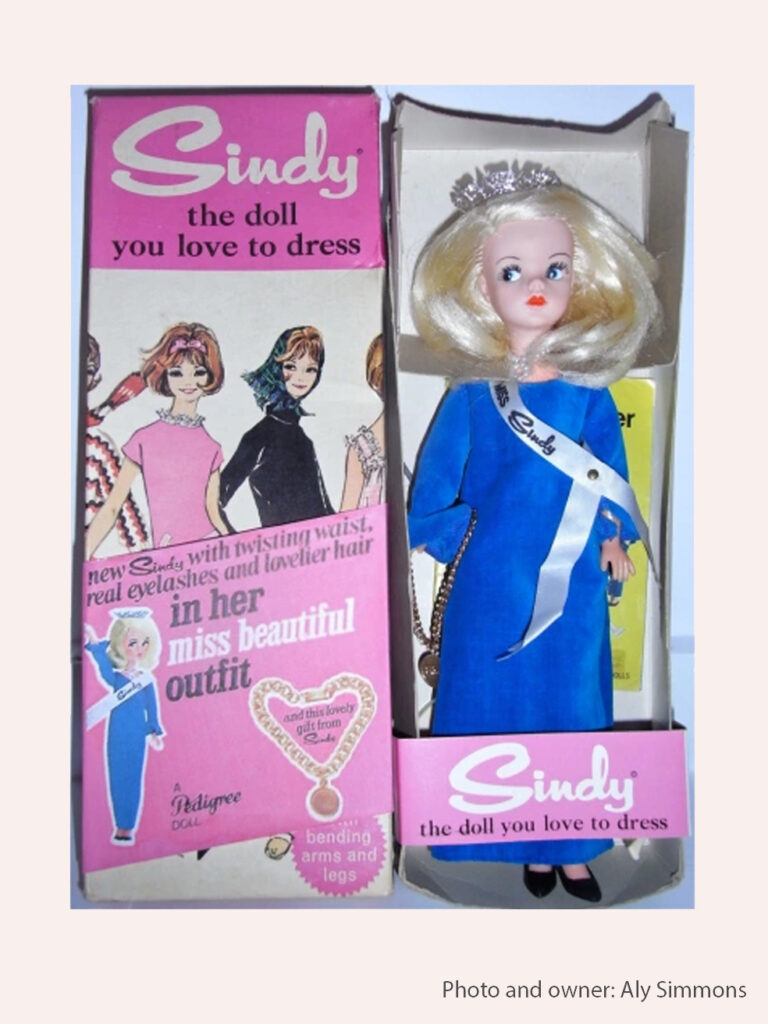 This doll could have either a royal blue, a pink or a red dress.
As soon as there are some more pictures, to share with you, they will be added here!