Here is the list of Sindy dolls from the 1970 catalogue.
More pictures and information will be uploaded as soon as time allows it! Click on an image for more detailed photos.
If you own one of the dolls that aren't part of TLSM's collection yet and are interested in selling or donate, please get in touch!
All pictures on this page are shown with the kind permission of Pedigree (and others mentioned below.)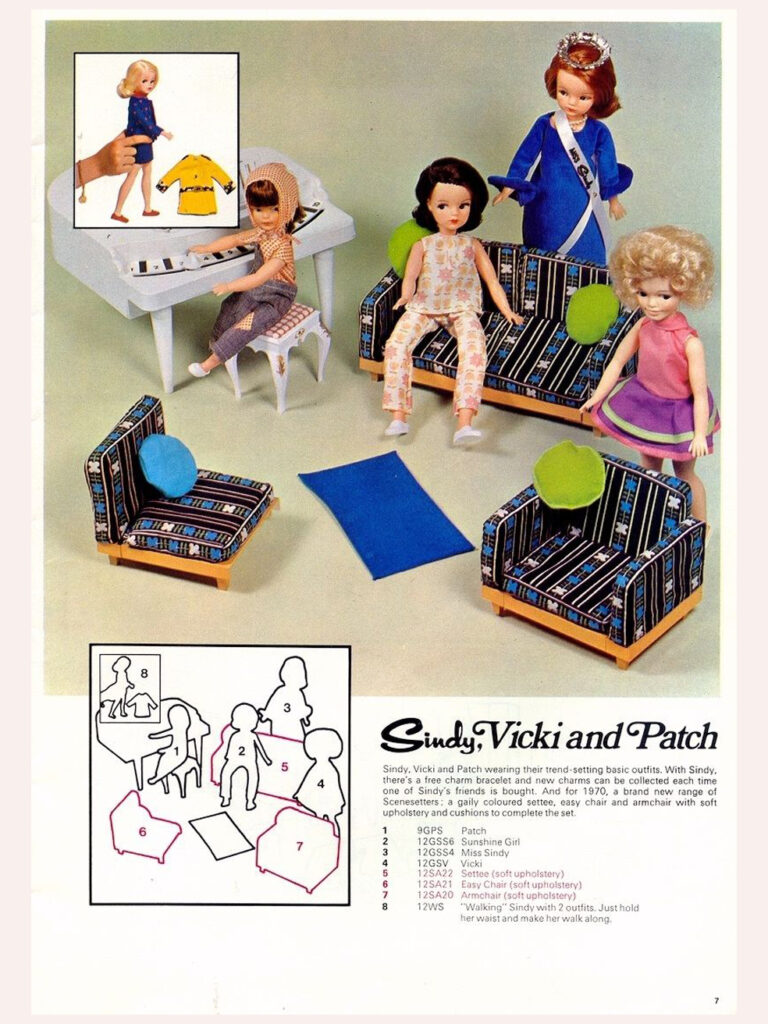 TLSM is very grateful to Aly Simmons & Nav Sikand for sharing their photos and documentation from their former website http://www.sindy-dolls.com/ ! The text below are they saying:
"1970 Centrepart
Another very popular doll amongst collectors is the new centre-part doll. Sindy had beautiful shoulder length hair but this time her hair was parted down the centre. Hair colours Blonde, Auburn and Brunette, Sindy once again was given a twisty waist and real eye lashes.
Outfits Weekender revival, Sunshine Girl, New Fashion Girl, Fun Furs, new Miss Sindy, new Midi Look (new large white plastic poppers and made in Hong Kong paper label). Markings are either 'Made in Hong Kong' or 'Hong Kong' on the back of the head. Some of these dolls have been found with other bodily markings 033029 between the shoulder blades and 033030 on the lower back."