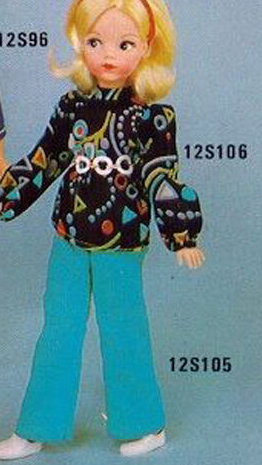 The Blouse 12S106 came in a lot of different fabrics and thanks to Lynn Oliver you can see eight of them here below!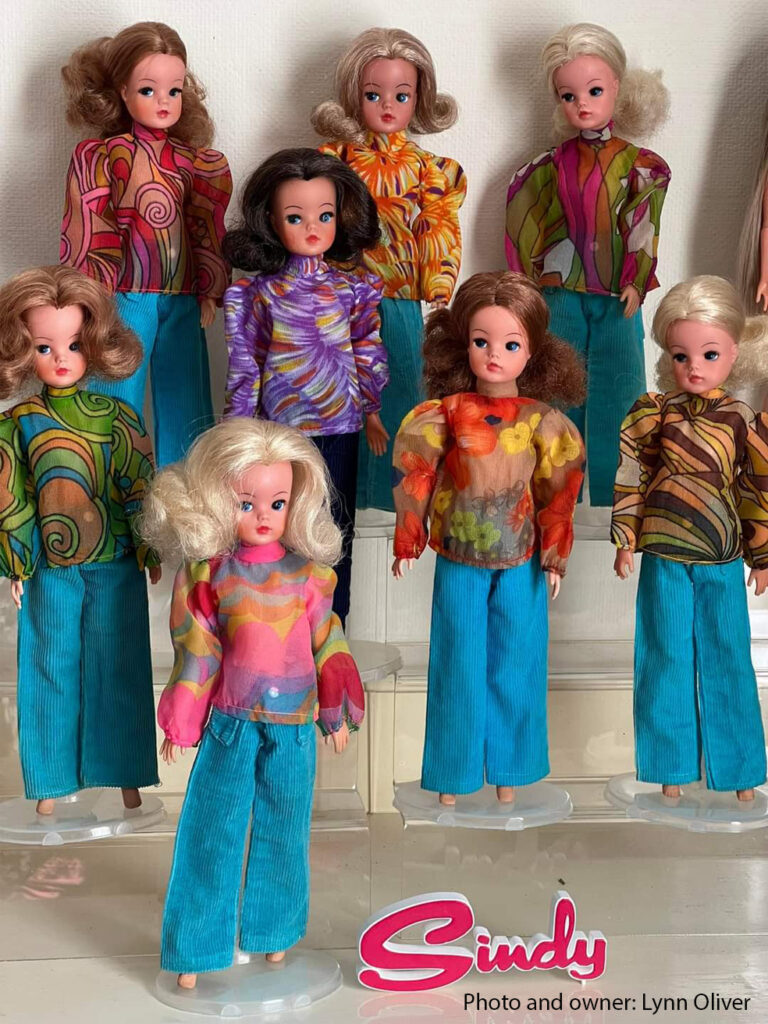 Lynn Oliver says:
"Another day this time Saturday and another outfit. 1971 Blouse and cords. Some lovely Lively's and active girls modelling. Brunette Sindy broke from the norm and is wearing different colour to the others. A gorgeous blouse does have the belts though fiddly to model and hopefully all the variants
"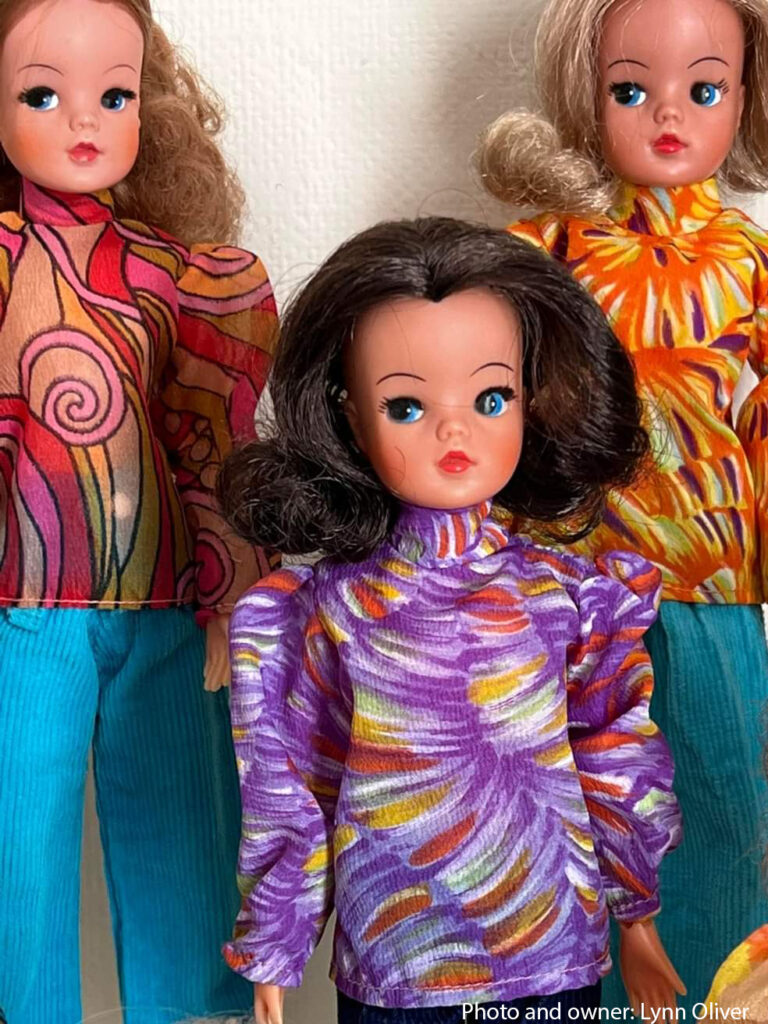 Thank you Lynn for sharing your lovely photos with TLSM!