Bridesmaid S209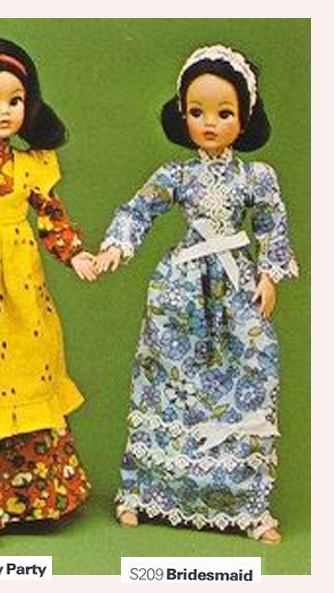 This dress came in different fabric variations and thanks to Lynn Oliver you can see three of them here below.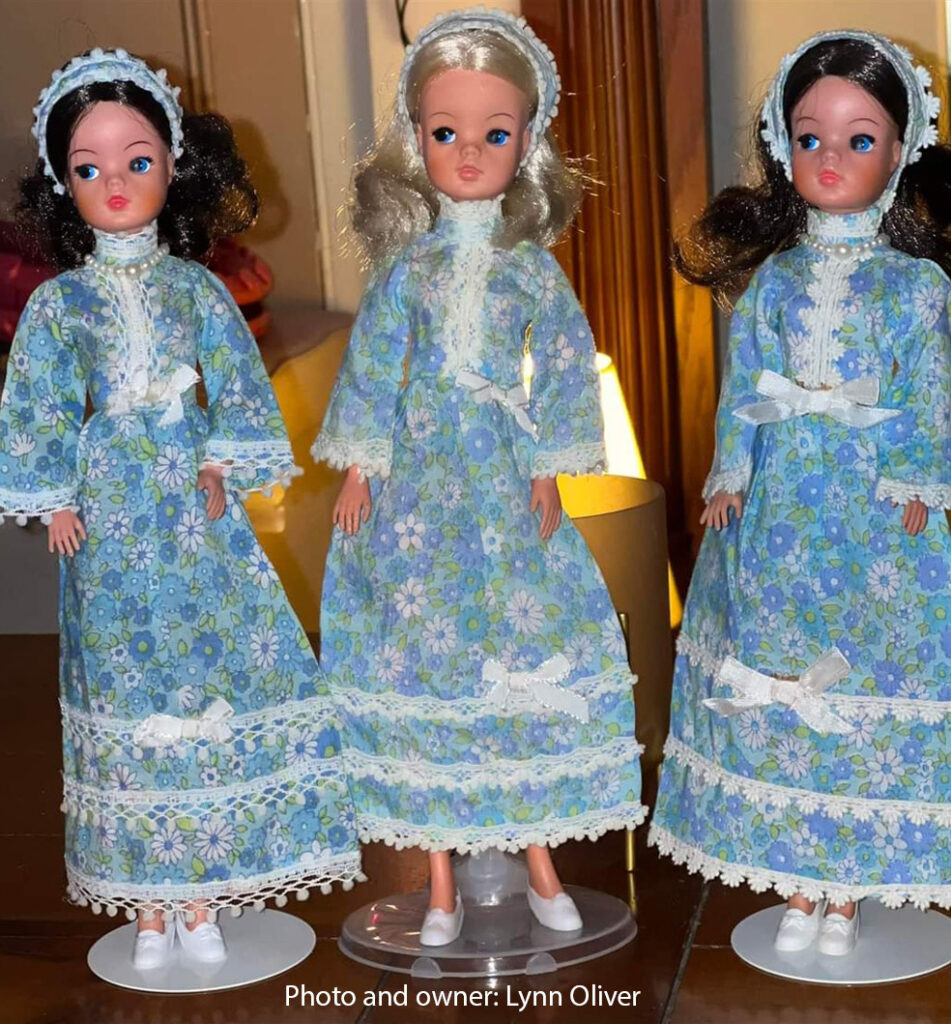 Lynn Oliver says:
"My Pretty Poses modelling the 1973 Bridesmaid dress with some accessories and in all variants. I can remember wearing something similar as a bridesmaid too very 70s
"
Thank you Lynn for sharing your lovely photos with TLSM!