Checker Decker S212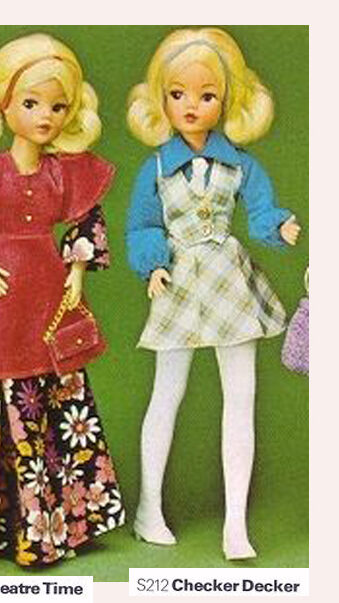 This dress came in different fabric variations and thanks to Lynn Oliver you can see three of them here below.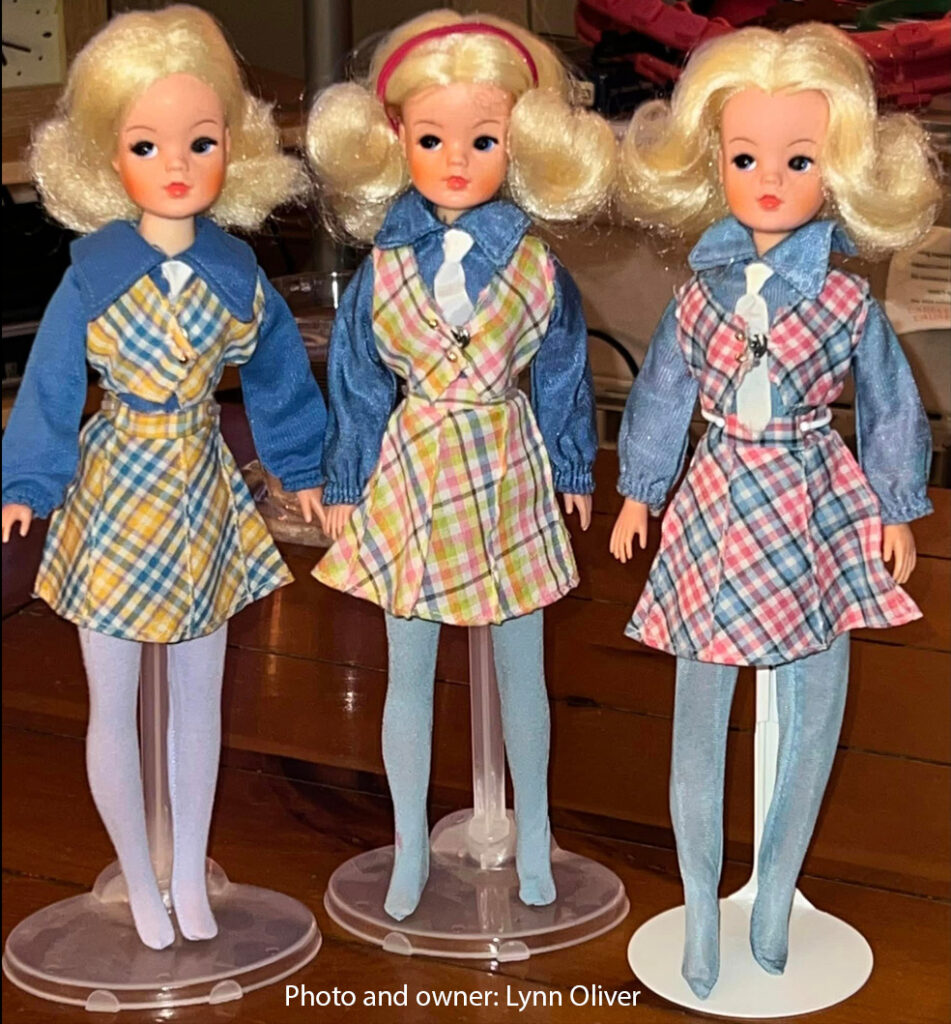 Lynn Oliver says:
"Another day another favourite outfit Checker Decker 1973. All variants with different shades of blue for blouses. Some of my '74 Funtimes are modelling these little numbers
"
Thank you Lynn for sharing your lovely photos with TLSM!