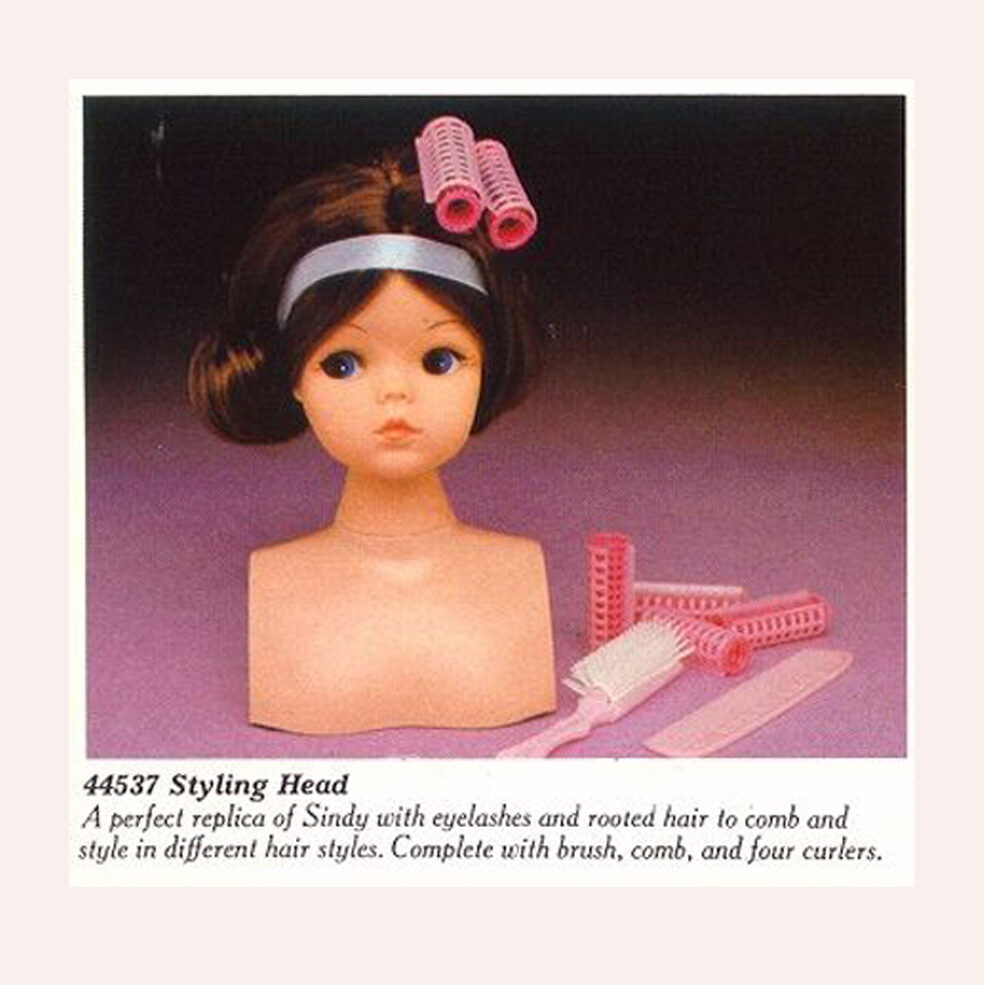 Nothing is said, in the 1975 brochure, if this is the same head as the year before. They usually uses "NEW" when they upgrade Sindy items so it's easy to believe this is the same item but with dark hair and different brush and comb.
As you might know I have a very talented friend that collect dolls, Beatrice, and she notice tiny changes that I often don't react to. Just for fun we call ourselves "Sindytectives" when we try to find answers to things regarding Sindy history. And in this case I asked her to help me solve this "case":
Are the 1974 and 1975 Sindy Styling Heads the same?
No! As far as we can say, without having the real items to check, we believe they aren't!
We believe their necks are different and that their faces/heads don't look the same. And we also believe the proportions between the head and the part of the torso, differs between them both.
Is there anyone of you who's got one, or both, of these small heads from the mid 70's that could help us further in this investigation? If so, please send TLSM a PM!