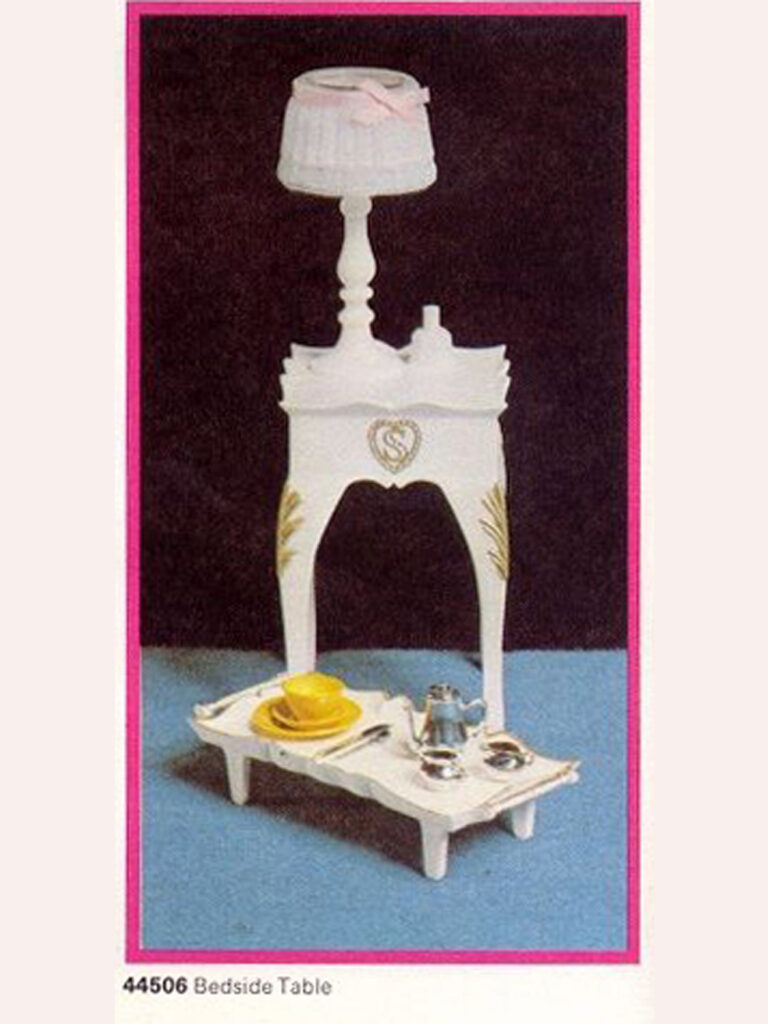 Just like with the rest of Sindy's Bedroom furniture there were not a very big change in the design of the 1976 Bedside Table compared to the earlier version.
See the photo comparison to the right.
But the decorative "drawer" handle was replaced by just a S, inside of a heart shape. And the tray got lower legs that weren't able to fold away underneath the tray area. And the plates and cup got the same yellow colour as Sindy's Kitchen. The lamp shade also got tiny changes. The photo frame with Paul was taken away earlier from the set.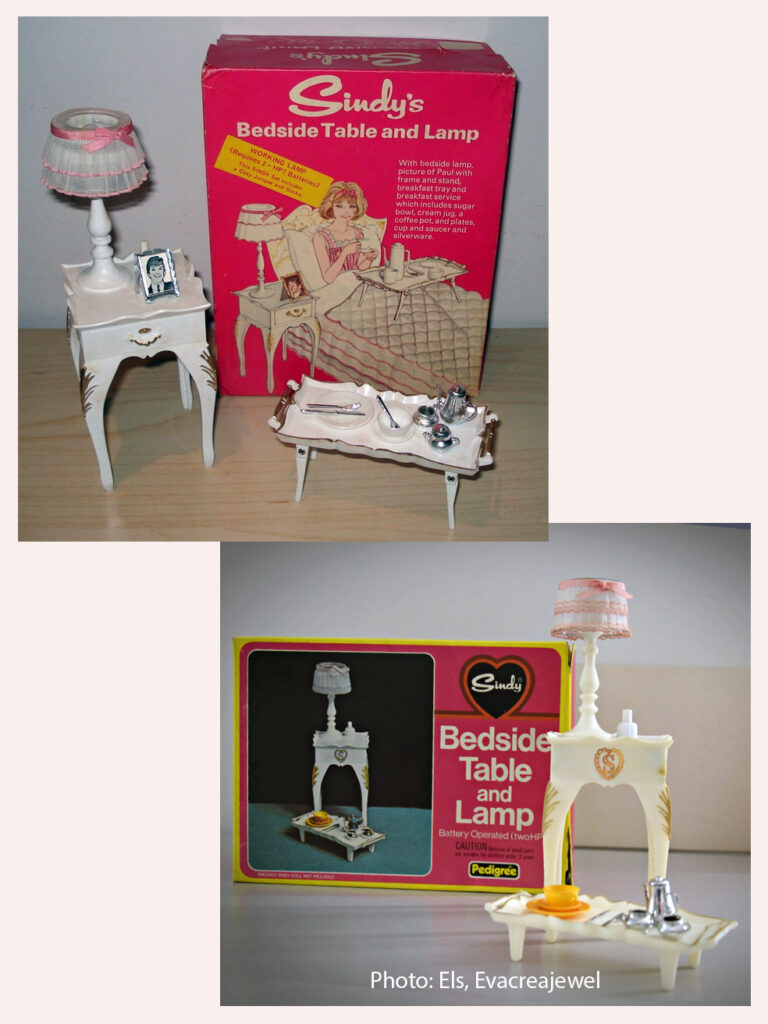 Please visit Els Etsy shop: Evacreajewel
Thanks for letting me use your photos Els!