The Sideboard was slightly changed this year and the box got a new design. To compare you can look at the two pictures below.
From the start in 1972/73 the Sideboard had a white top board and eight place settings. But the accessories changed during the years. Sadly, as mentioned before, I believe TLSM's 1976 Sindy Brochure used for that years pictures, is a trade version which is why the descriptions of each item shown is so sparse.
And as shown on the photo, used both for the brochure and on the box, you can see two candelabra, three trays, a plastic silvery coloured set with a suger bowl, a coffee pot and a milk jug. But since TLSM doesn't own a box that never been opened there's no way of saying for sure if this is what you got as accessories with the sideboard.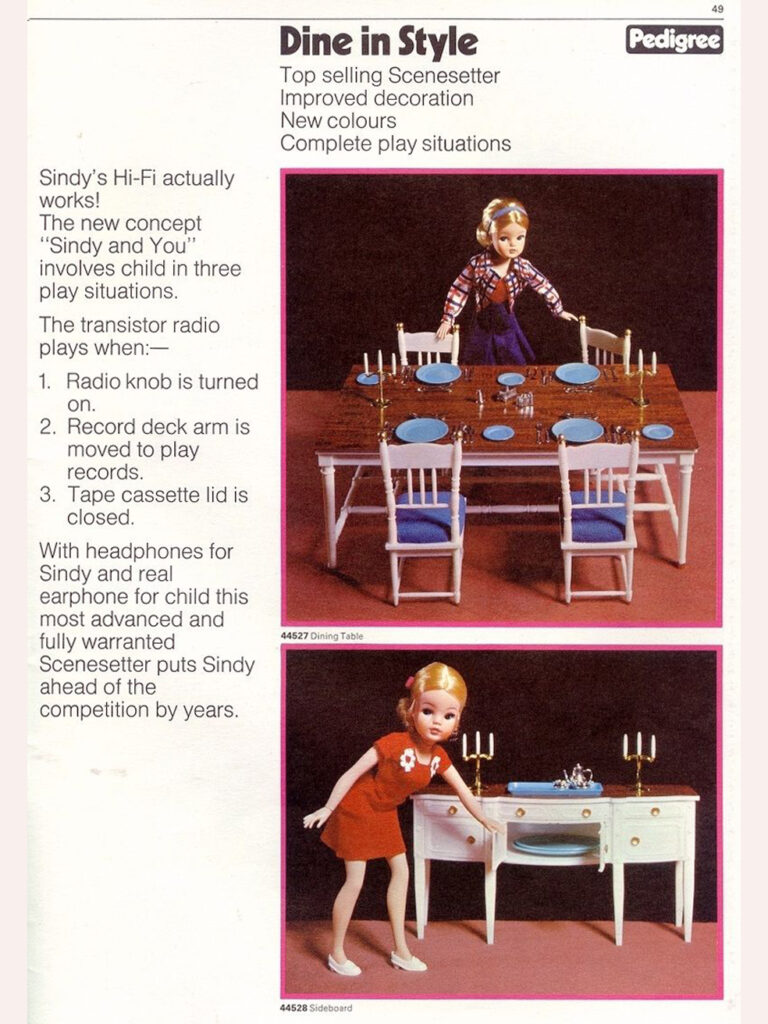 But in the 1977 Sindy Brochure the description is:
44528 Sideboard "Product packed complete with candelabra, tray and glasses, opening doors and detachable legs."
Perhaps this was the actual accessories already in 1976?