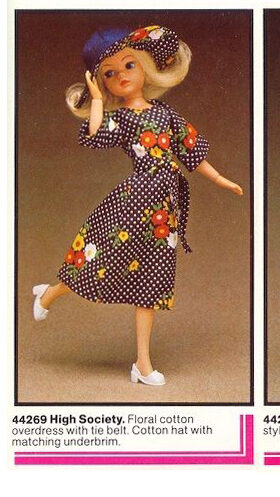 I must say I love the prototype dress shown in the 1978 Sindy Brochure.
Sadly the High Society 44269 didn't came in this fabric but in two other variations.
If you're lucky you can find this set on the Swedish Tradera at Pearlscollectibles!
Thanks for letting me use your photos Per!