When it comes to this lovely shower it's really hard to know if the one in the brochure is a prototype or not. According to Our Sindy Museum someone told them it existed. Please read more about it on their site here.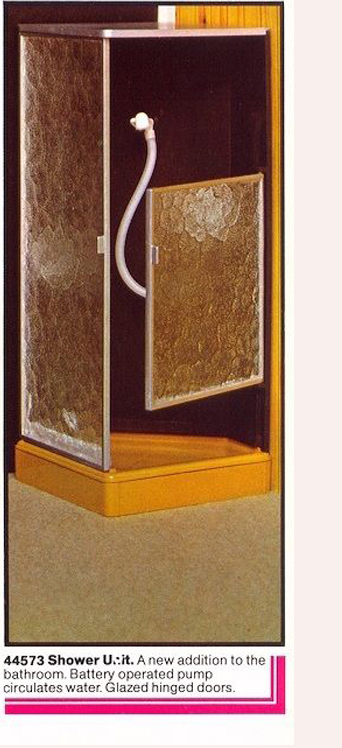 My thoughts are that there might not have been a Shower Unit sold in 1978, except the blue Marx one, in the USA and Canada.
Why do I think that? Well, I have not found any box in the design of 1978. The only Shower boxes I've found pictures of are the ones with the 1979 box design.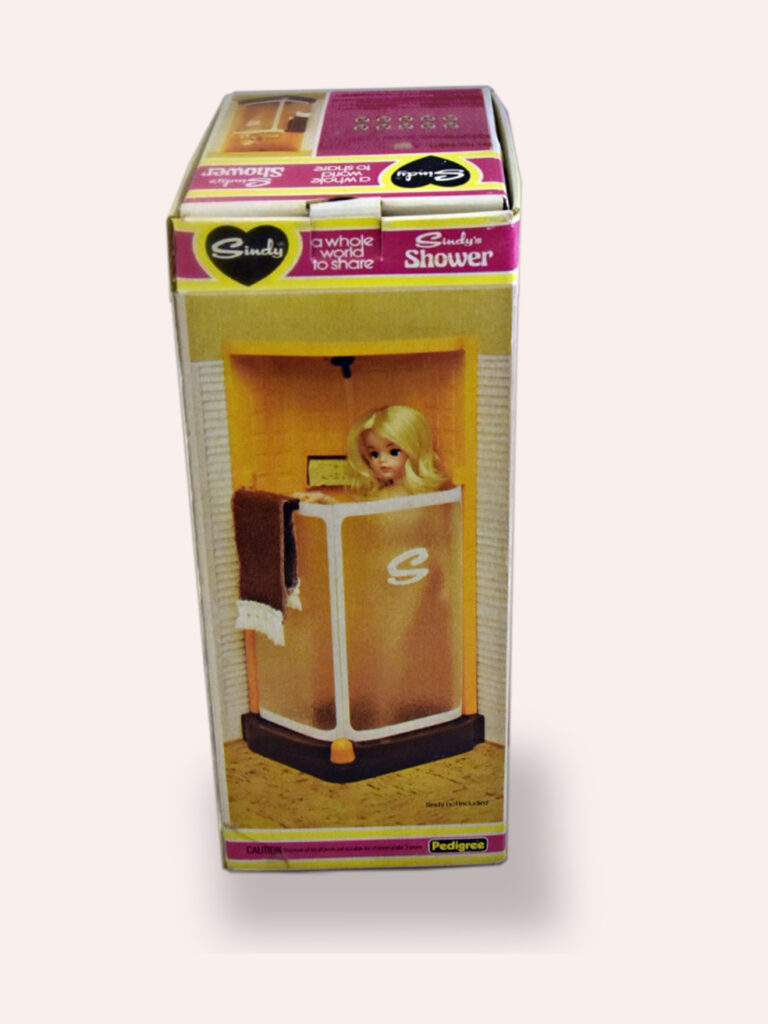 If you read this and have the Shower Unit shown in the 1978 Sindy Brochures, please contact TLSM! Or if you have a 1978 box design of the Shower Unit, please send a PM as well!