Probably the same Wall Owen as in 1976.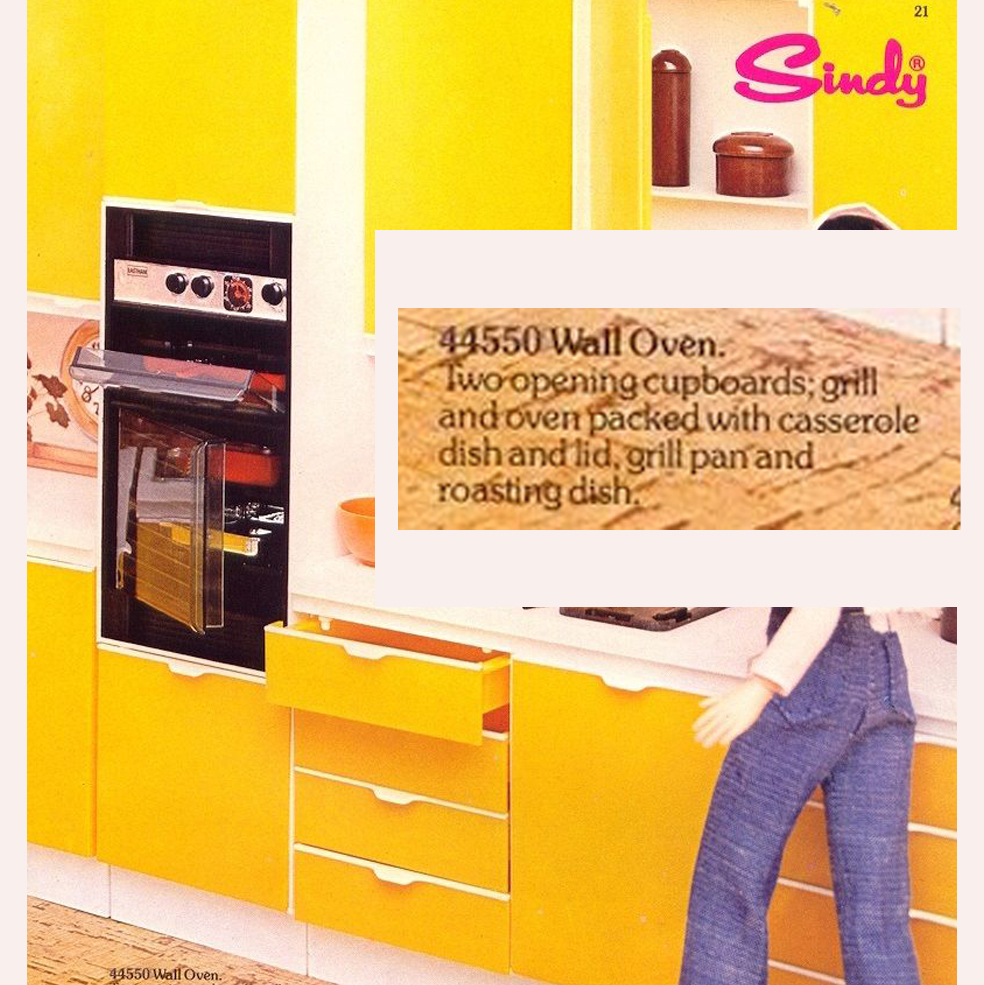 The only box with the 1979 design with the Wall Oven inside, that I have found, is the Kitchen Gift Set Box. And why that is might be because Pedigree never upgraded the design?
But if you own a photo/picture of a Wall Oven with the 1979 box design, please contact TLSM.