Here is the list of Sindy dolls from the International 1982 Sindy brochure.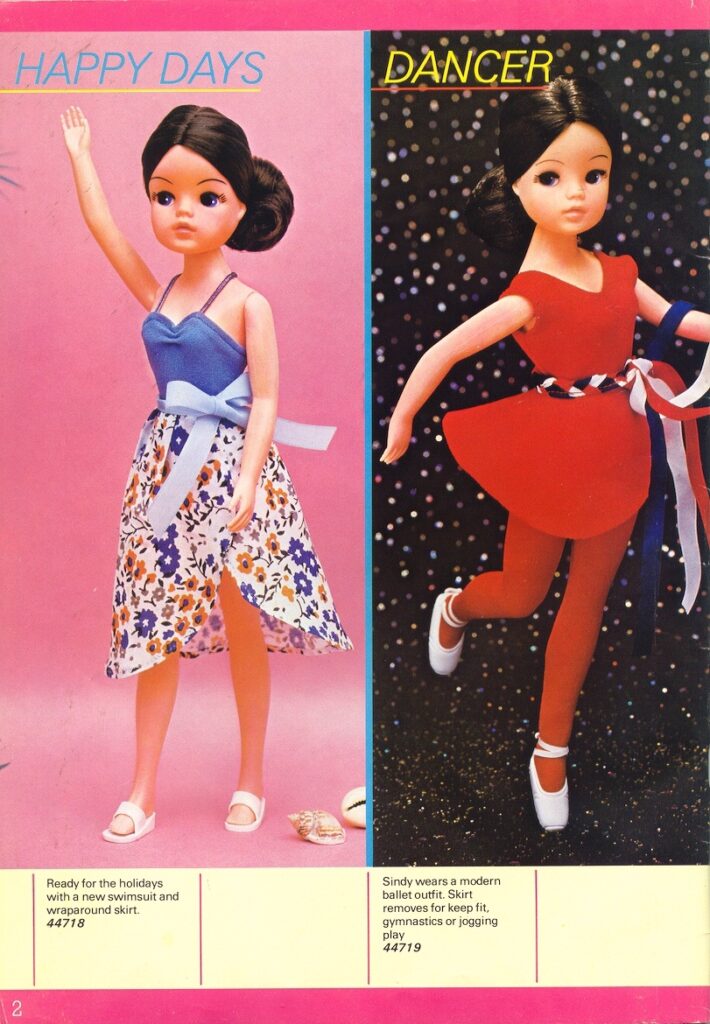 More pictures and information will be uploaded as soon as time allows it!
If you own one of the dolls that aren't part of our collection yet and are interested in selling it, please contact us.
All pictures on this page are shown with the kind permission of Pedigree (and other mentioned on the photos).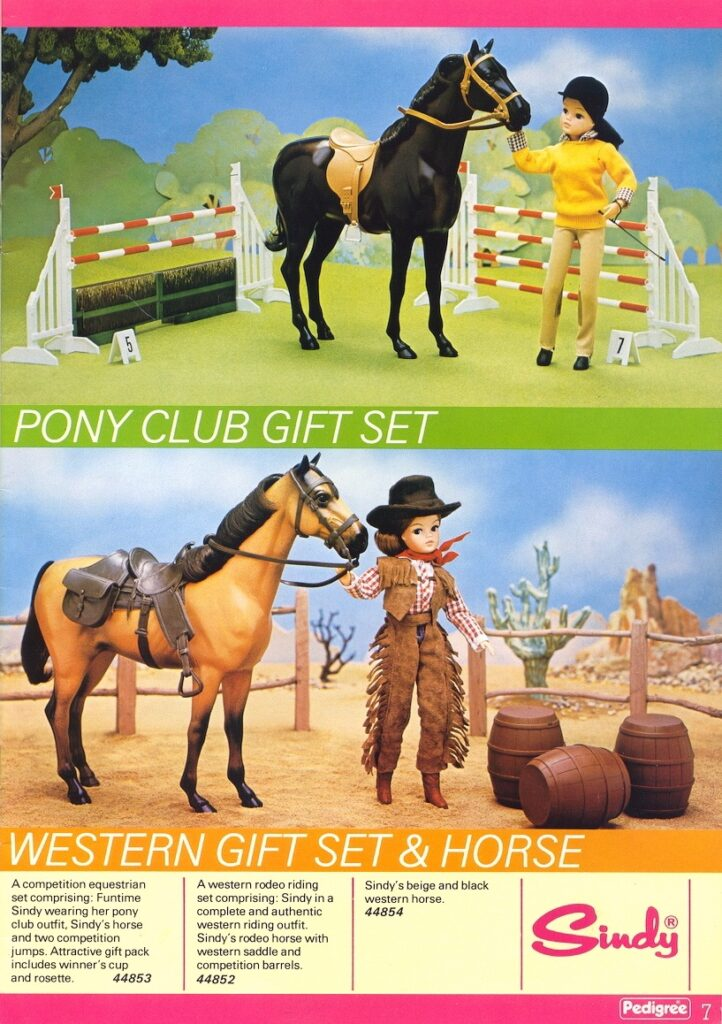 The Pony Club Gift Set 44853
Consisting of a Funtime (Basic) Sindy in the Pony Club outfit, a brown horse, two competition jumps, a winner cup and a rosette.
Sindy has long rooted hair with center part and the classic Sindy ponytail. She's got "Sindy" molded on the back of her head and 033055X below it, underneath the hairline.
Her body is a basic body with movable head, movable arms, twist'n'turn waist, movable hips and click-click legs. And like the rest of the 1982 dolls, the bodies can differ depending on production country (Great Britain, Hong Kong or China).
The ones made in Hong Kong have Hong Kong marked on the back of the lower waist. The other two body "types" have no markings. The heads of the dolls produced in Hong Kong are harder and smaller than the other's heads. But all heads are marked the same (as mentioned above).
Click on a photo to see it complete and enlarged.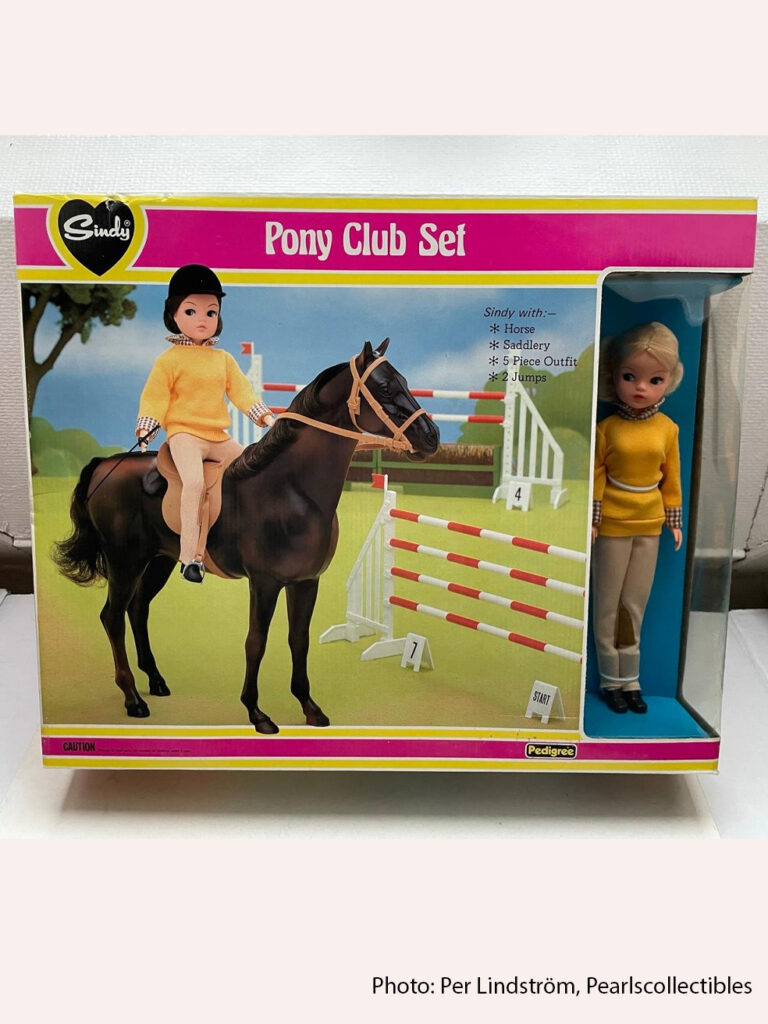 This box is from Pearlscollectibles on Tradera. If you're lucky you can find it, and other Sindy things on Per's shop site, just click here!
Western Gift Set 44852
"A western rodeo riding set comprising: Sindy in a complete and authentic western riding outfit. Sindy's rodeo horse with western saddle and competition barrels." Sadly the description doesn't say if the doll is a basic Sindy or not…
On the photos in the brochure and on the box below, it looks like the doll in the set is an Active Sindy. But the Sindy in the box, on the picture shown below, looks like a basic Sindy.
Does anyone have this set and can tell TLSM what kind of Sindy you got? If so Please send a PM.
Both sets shown at TLSM: