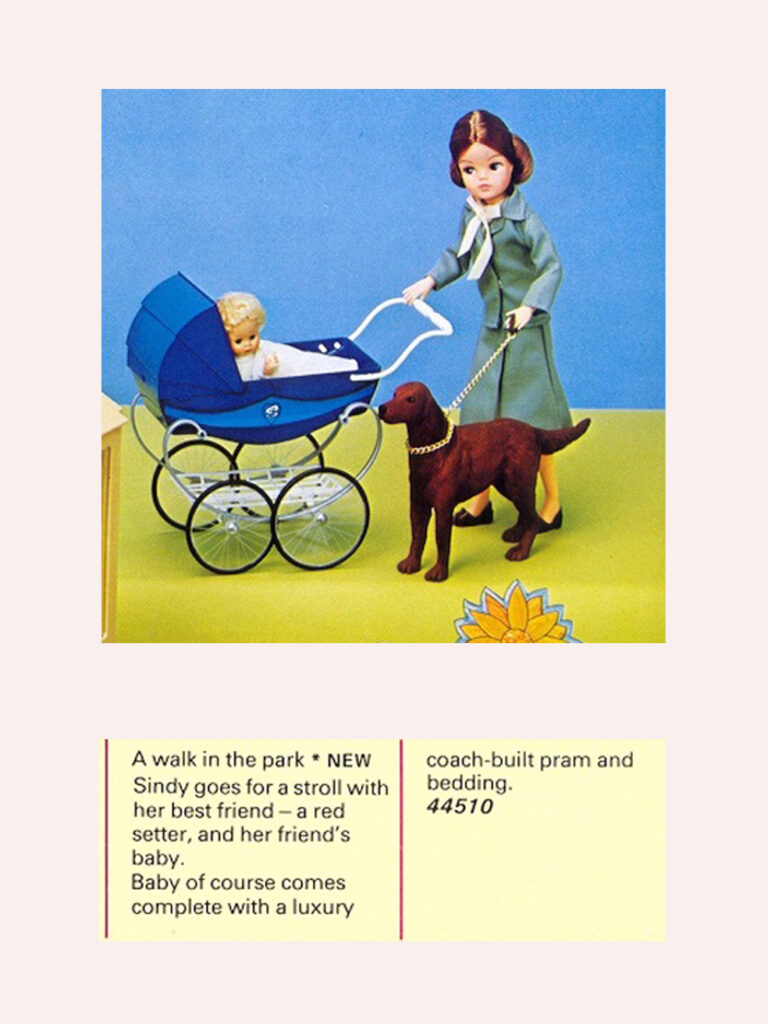 When looking at the text in the brochure and on the photo of the box one might think a Sindy doll is part of the set. But it contained a dog, a pram and a baby.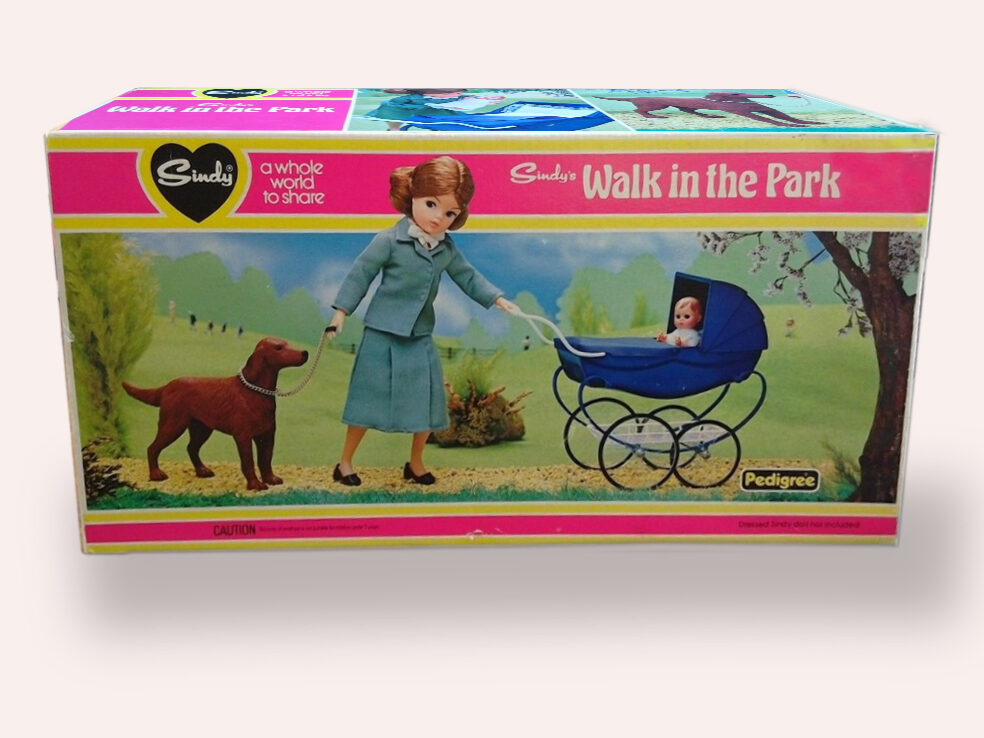 This little baby came in two different variations. One with hair and one without. It's easy to assume that it depended on which of the three variations of the Walk in the Park it came with 1982, 1983 or 1986.
But nothing is that simple with Pedigree, lol! It was more like a "surprise toy" of a thing. You just had to continue buying until you got the one you wanted, nothing else could let you know if the baby inside the box had hair or not.
Click on a photo to see it enlarged.
A you can see on the photos above, TLSM's Baby Matilda has been well loved and played with. But you can see how she looks as new on Per's photo or if you visit Per's shop Pearlscollectibles.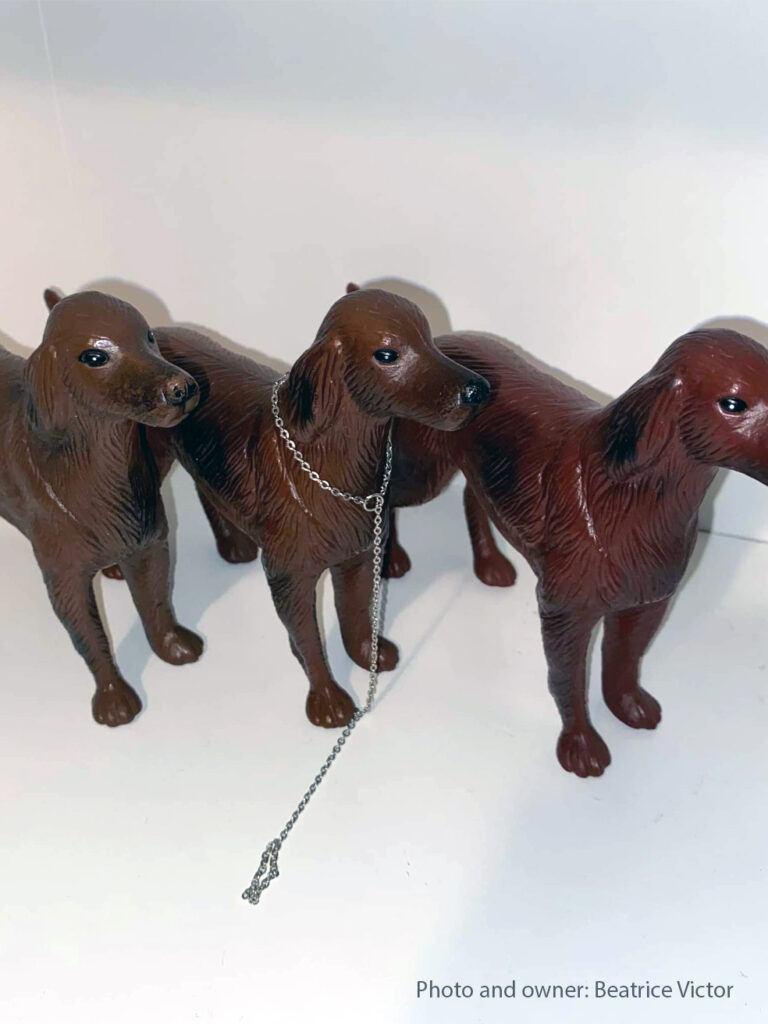 Thank you Beatrice Victor for sharing your photos of your three different shades of the setter!