On the photo in the brochure, Masquerade Sindy's fancy dress mask has a little golden star in the lower right corner. But as far as TLSM knows, that little star was never painted on any of the sold ones so perhaps it was just a prototype.
The box is from Pearlscollectibles on Tradera. If you're lucky you can find it, and other Sindy things on Per's shop site, just click here!
To see the photos below enlarged, click here.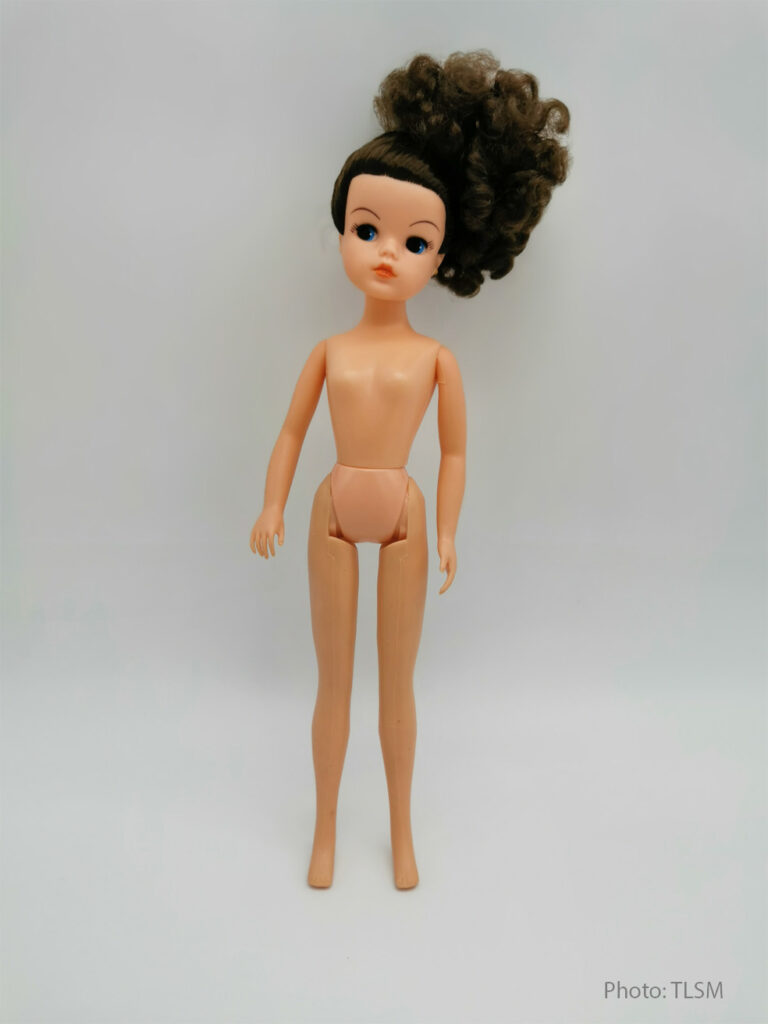 To see the photos below enlarged, click here.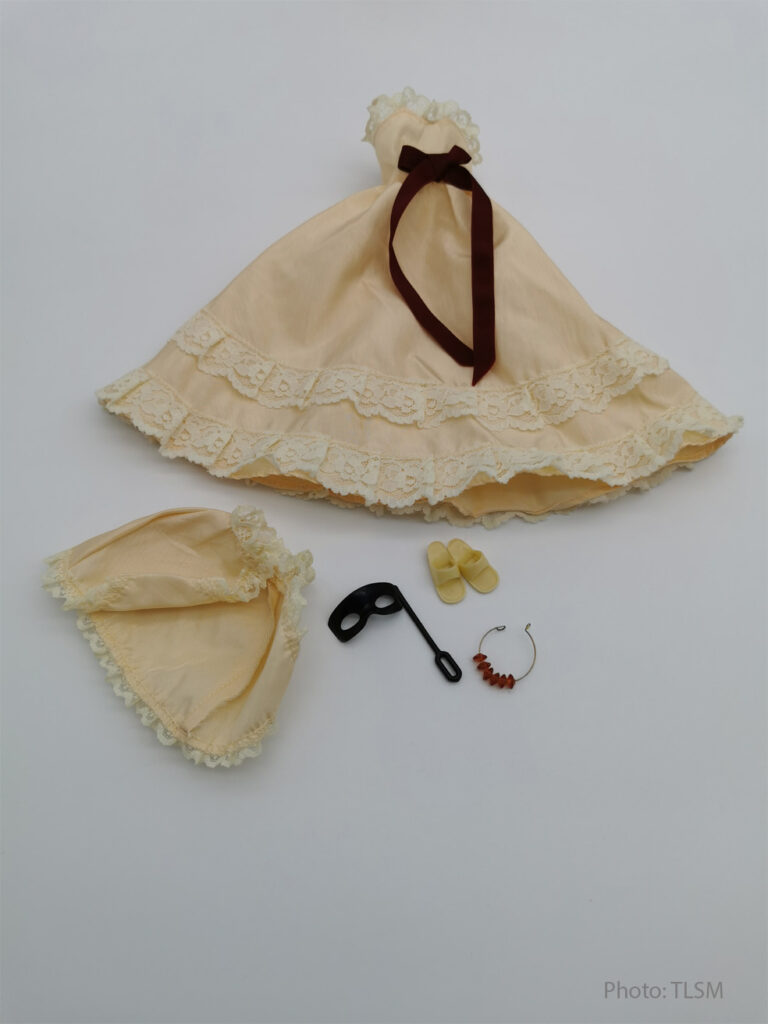 A you can see these three ladies misses the earrings, fans, the light amber and the magenta bracelets. If you are a happy owner of more than you need and are willing to donate or sell, please send TLSM a PM!
The fan seems to be missing from a lot of used dolls and the question is did it break easy or just got lost among other accessories? On TLSM's Masquerade dolls three of the ear holes are plugged with a broken earring. This can explain why they also are a bit harder to find.
To see the photos below enlarged, click here.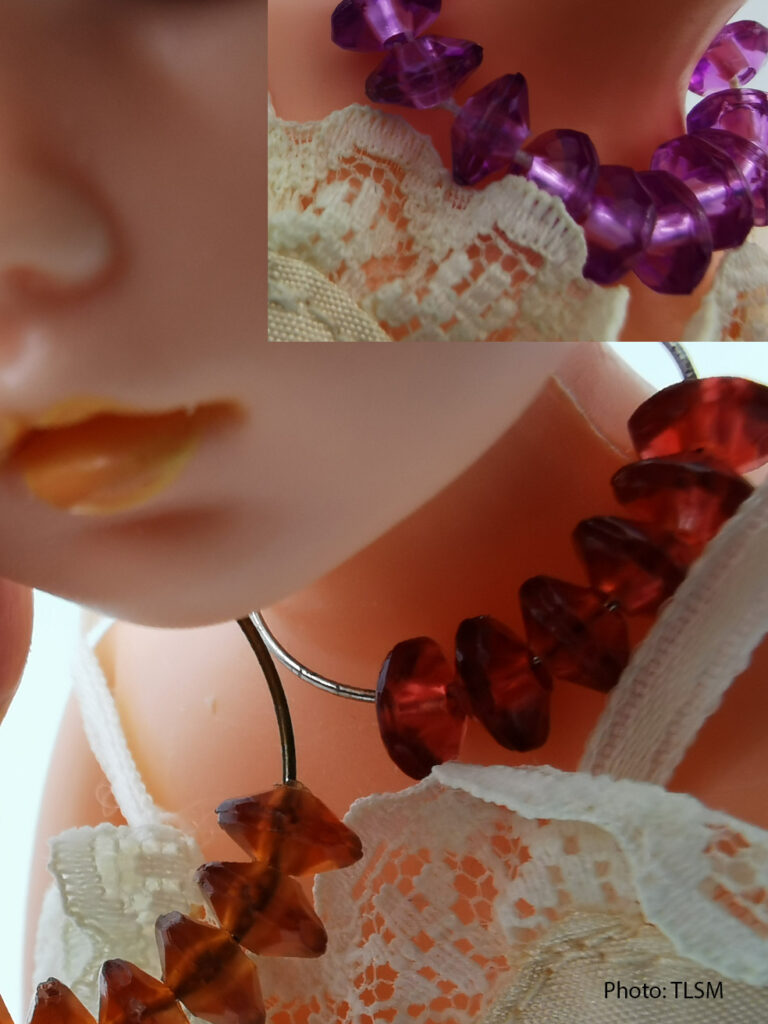 As far as I can tell the gems on her necklace and bracelet came in three different colours: Magenta, Amber and dark Amber. The gems on the necklace are hold together with a wire but the bracelets have a thin elastic thread, that often has lost it's shape.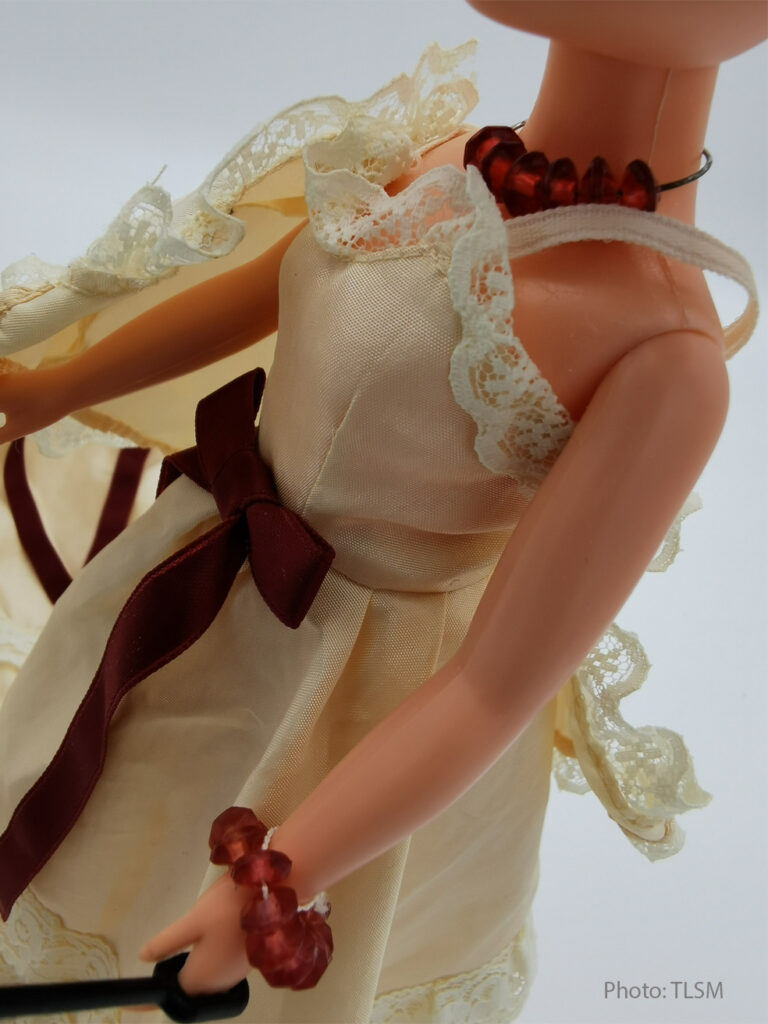 When looking at the three boxed Masquerade Sindys, below, you can see that the colours of the gems could be different even on one doll.
It's hard to see on any photos what kind of shoes Masquerade Sindy came in. But thanks to Sonia Williams we know that in her NRFB Masquerade doll there are the cream one strap sandals! Thank you for your help Sonia!