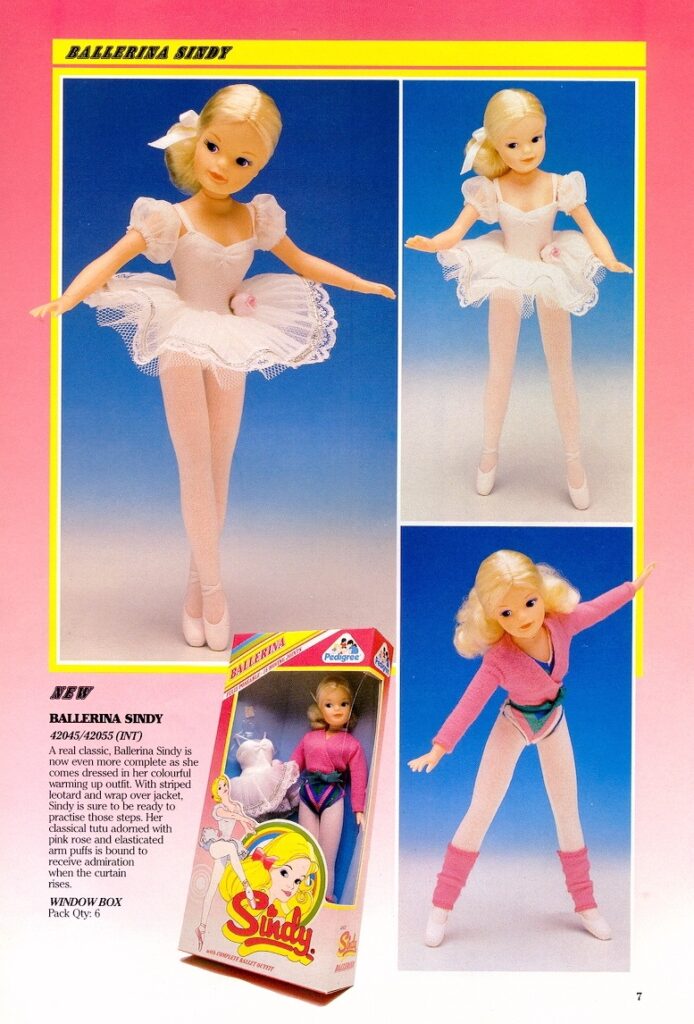 Ballerina Sindy has long rooted hair with center part and the classic Sindy ponytail, "Sindy" molded on the back of her head, movable head and neck, movble shoulders, moveable elbows, 'double jointed' waist, movable hips, click-click legs and movable ankles.
Click on photo to see it enlarged.
TLSM has the first issue of Ballerina Sindy, one still in the box, two (one ash blonde and one blond) dancing in their tutus with the other ballerinas and one practicing in the display cabinet with her dancing friends.