Paul Jackson, that is TLSM's expert on the 1986 Sindy, shares his pictures below and says:
"Here are the updated pages to the 1986 Sindy brochure. In the original we saw the Mode, Miss Sindy and Boutique range all as drawings. We also saw 85 Trends outfits and some 85 Boutique fashions reissued. "
"My theory is that the 86 fashions where not quite ready when the line was ready to go. To back this theory up I have a Zodiac Toys picture showing the 86 range on the shelves and it only shows the 85 boutique outfits repackaged."
"Another very noticeable thing is they are all blondes. No brunette at all which had been featured heavily in previous years group shots."
"Also noteworthy: Inclusion of the Solo fashions, Different pattern on the Mode Tropical top and wrap, Unreleased Bunches Sindy (1st in the Miss Sindy line up) these heads eventually saw the light of day via eBay."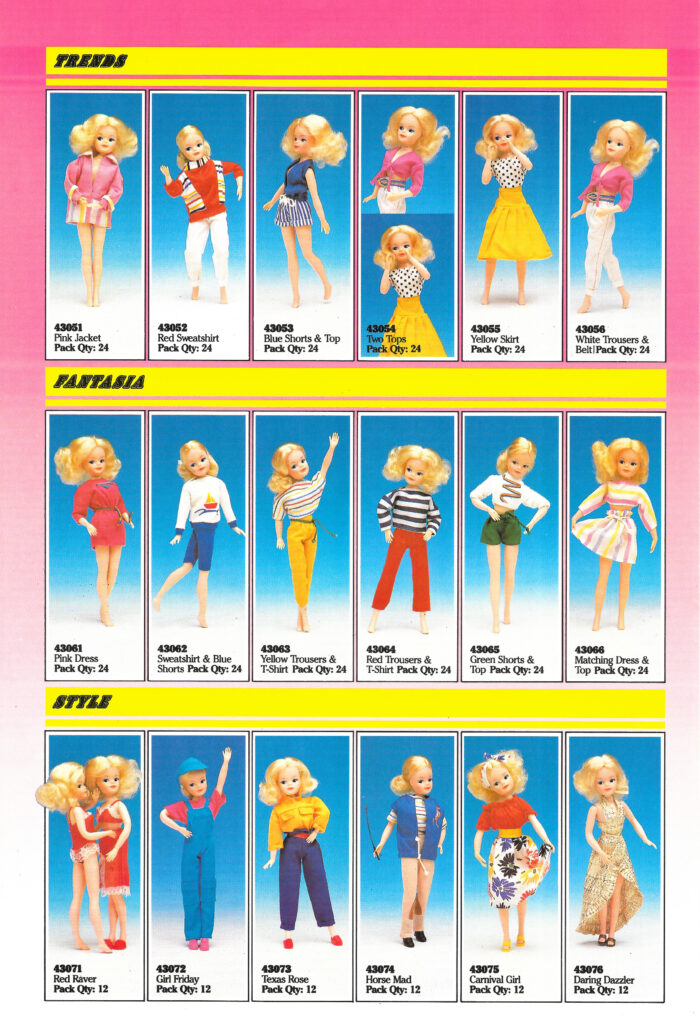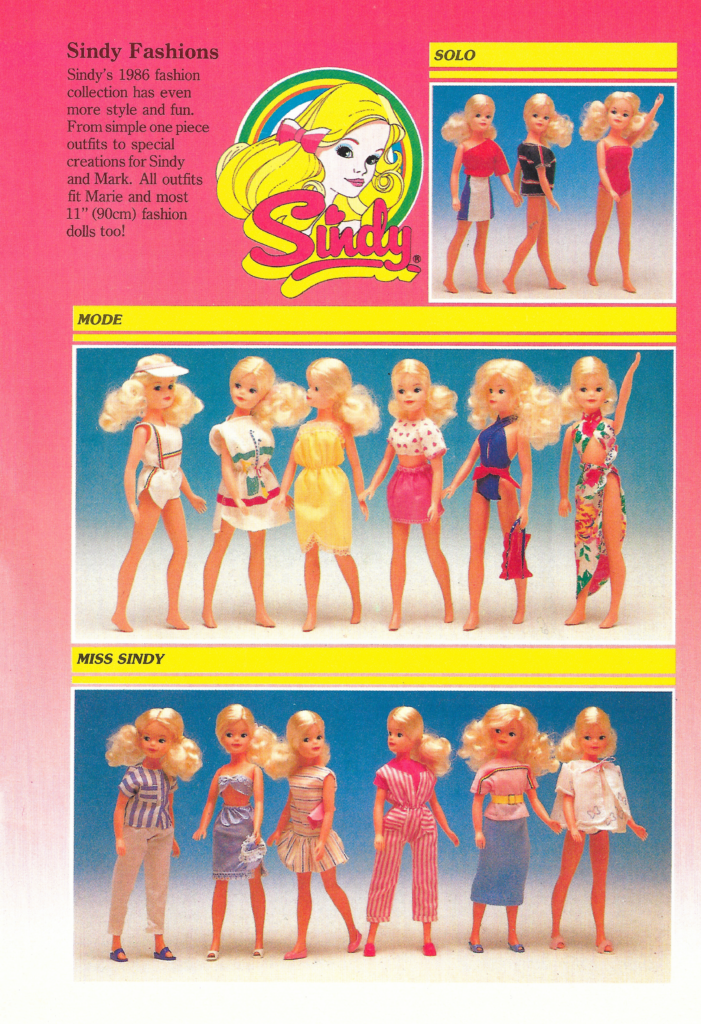 Paul Jackson has kindly shared his 1986 Trade Price List ( and also his fair price listings from 1983 and 1984). This was the price the Toy stores payed when buying Sindy things to their stores. The price their customers had to pay was of course higher.