Click on an image for more detailed photos.
TLSM is collaborating with Paul Jackson who has the "1986 Pedigree Sindy" page on Facebook.
He says: "My First Sindy was direct competition to the hugely popular My First Barbie and aimed as a first Sindy for younger children. Sindy had a brand new face and a new body mould. This version has a no twist waist and non bending legs to help dress the doll for smaller children. This body is also features a belly button!
Sindy's hair is pulled to the side and tied with a fat pink ribbon. Sindy is wearing an all in one pink party dress with a velcro fastener. She is is also wearing plain white knickers.
Sindy's outfit is completed with baby pink heels. These shoes were used on multiple outfits in the 86 range."
Below is TLSM's My First Sindy.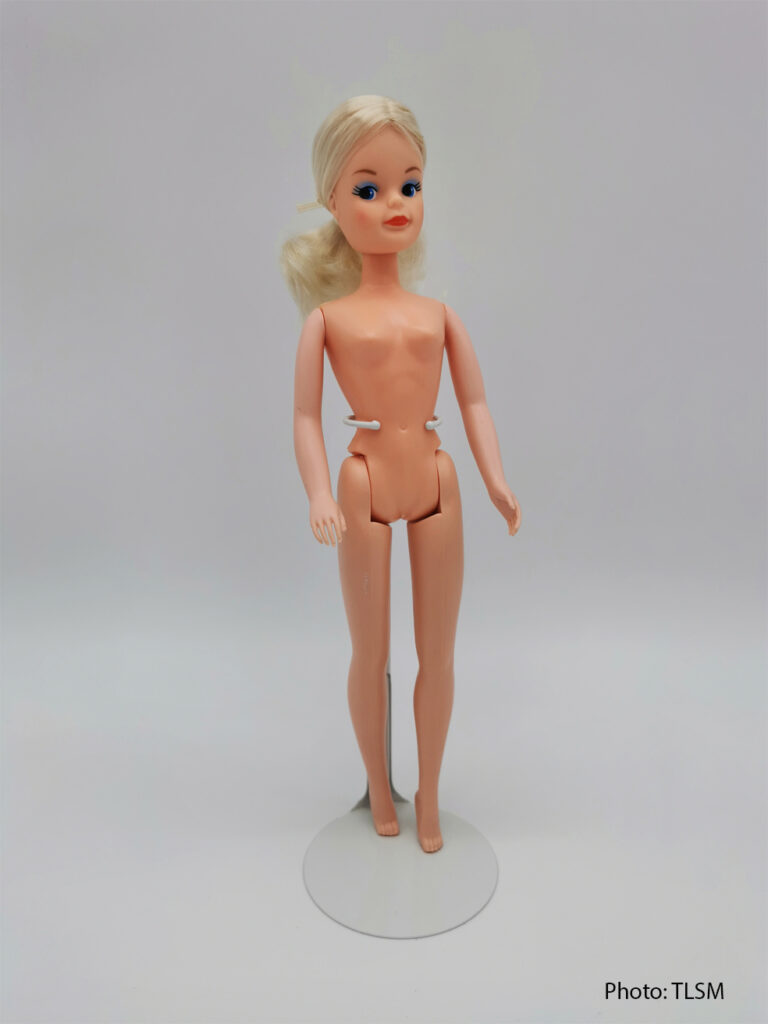 My First Sindy as shown at TLSM