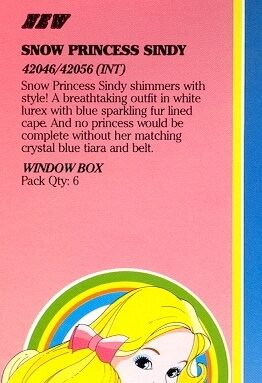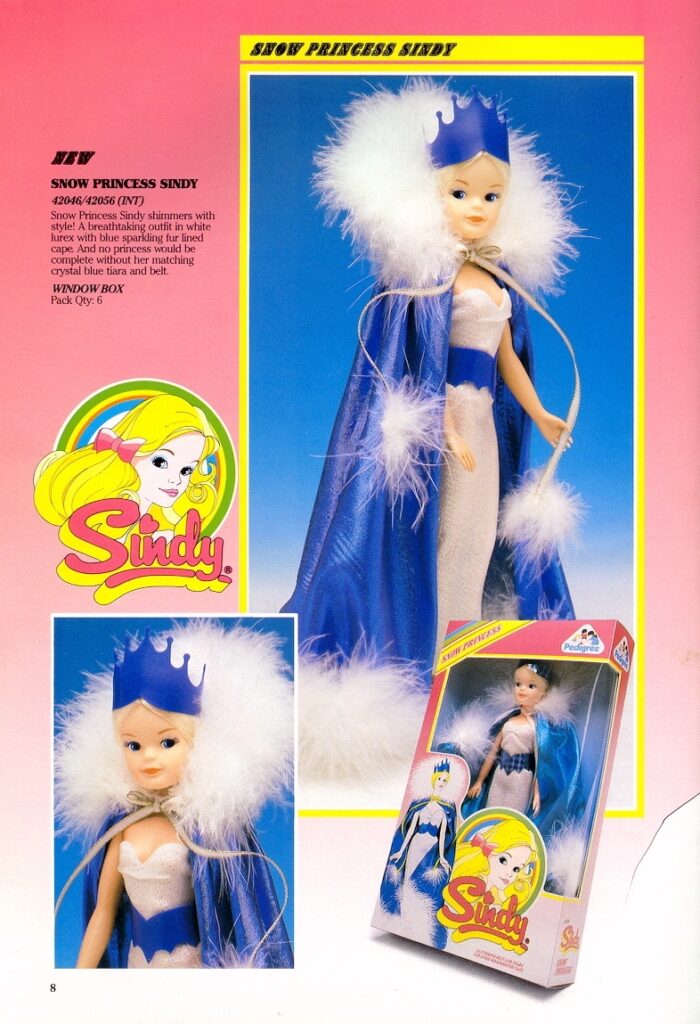 Snow Princess Sindy has long rooted hair in a center part, "Sindy" molded on the back of her head, movable head, movable arms, twist'n'turn waist, movable hips and click-click legs.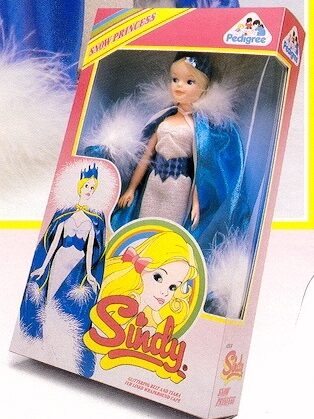 One interesting thing to notice is that her belt could apparently sit up or down in the boxes…
I think I prefer it pointing down but when pointing up it feels more connected to her tiara.
Click on a photo for more details.
TLSM has the first issue of Snow Princess Sindy, one still in the box and one showing off in the display cabinet.