Inspired by Skater Girl 1963
On the ice Sindy Dazzles in this winter wonder outfit.
Facts above from: https://sindycollectorsclub.co.uk/collections/all/products/skater-girl
For a closer look at The Little Sindy Museum's doll collection, click on an image below.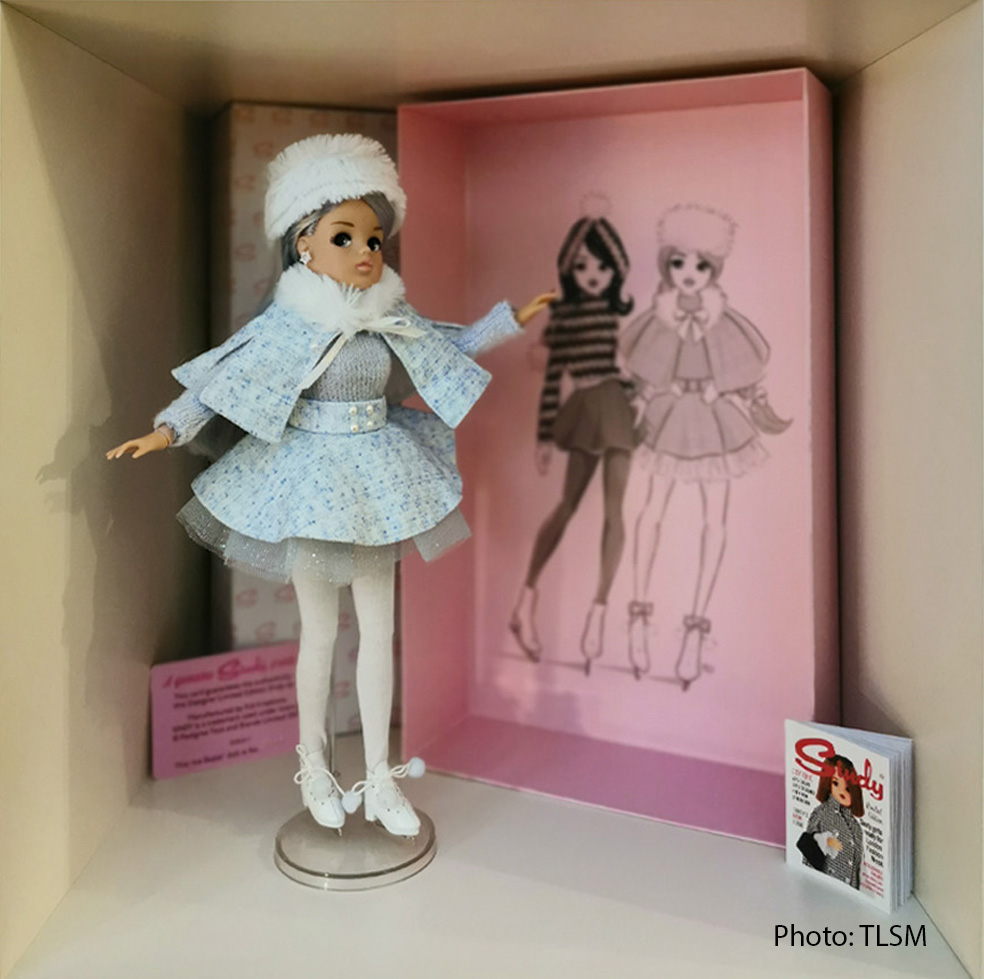 A huge THANK YOU to Kid Kreations for donating half of the dolls cost so The Little Sindy Museum could buy all six of the gorgeous Sindy Collector Range for the visitors to see!
If you want to read more or buy a doll: https://sindycollectorsclub.co.uk/