On September 6, 2021 (Sindy's 58th birthday) Kid Kreations announced that the new Play Range Sindy dolls would soon come out in stores!
During this period Toy designer Rachel Godfroy (who was a member of the Kid Kreations design team) was keeping all the group members of Vintage Sindy Collectors updated on Facebook. It was exiting to be able to follow this piece of Sindy history in real time!
Below you can see how the announcements looked, (print screen pictures from the Vintage Sindy Collectors Facebook page) shown with the kind permission of Rachel Godfroy her self.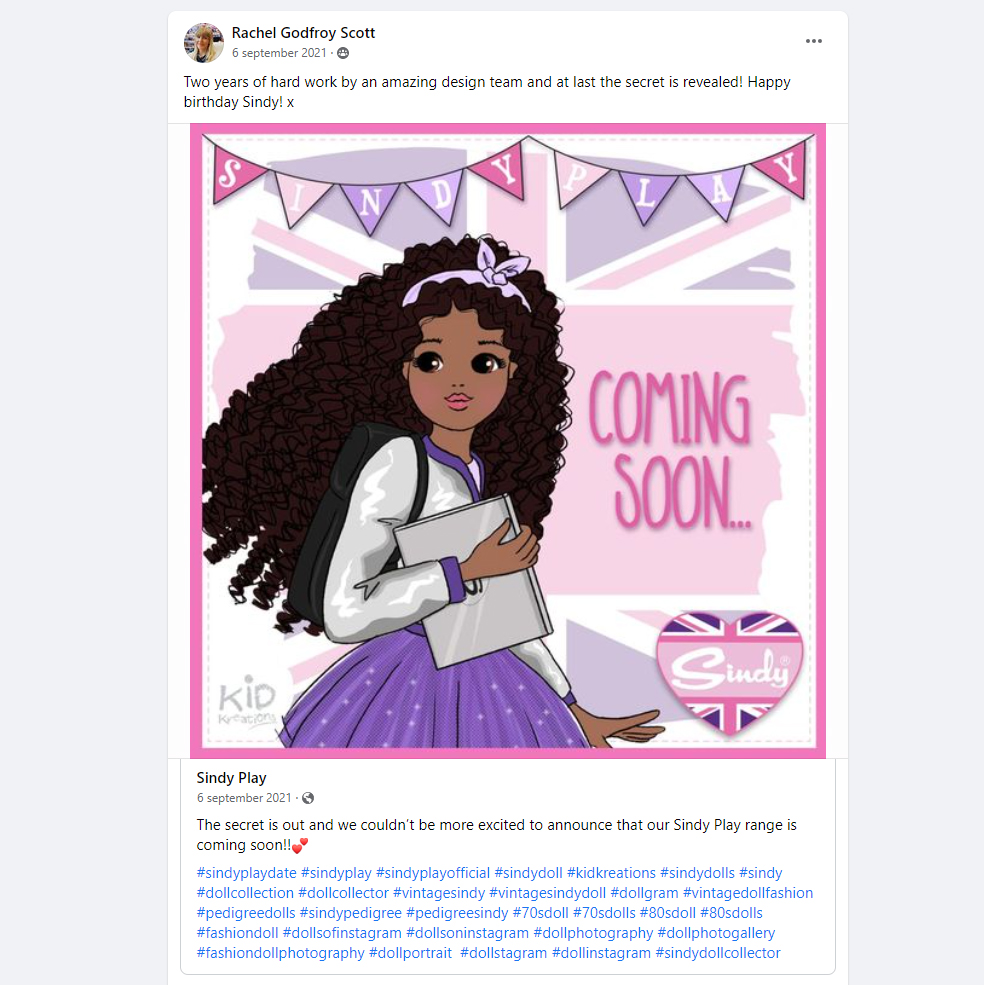 The Play Range got it's own website with amazing illustrations made by Rachel Godfroy: https://www.sindyplay.co.uk/
Since the link above doesn't show the website the same way as it did when the first Play Range were released, the picture below shows how it looked in 2021 (a print screen image):