Here is the Sindy doll from the 1963 Sindy Brochure. The first edition of Sindy Weekender was made in England and had a large soft head with the marking "Made in England" on the back of it. She had soft vinyl arms and hard hollow legs and torso. There were three different hair colours to choose: blonde, auburn and brunette and her hair was styled with a red elastic hair band.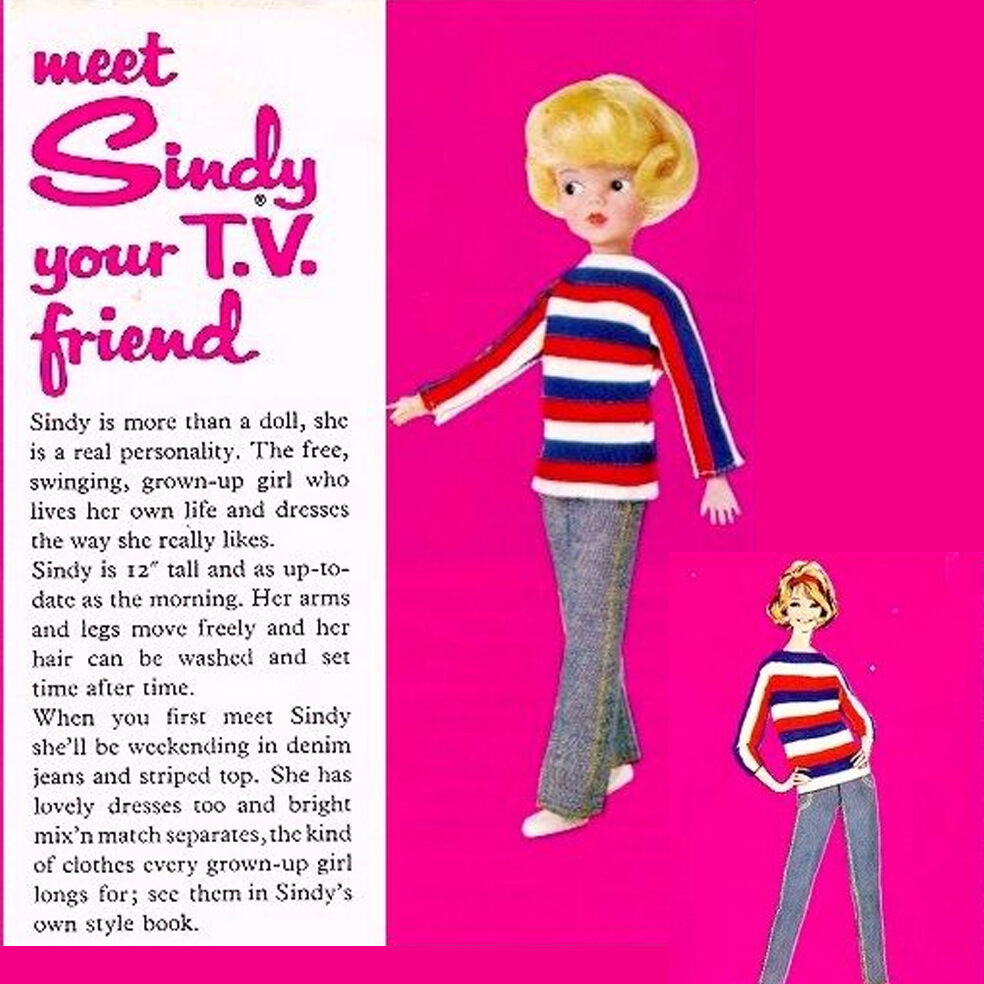 More pictures and information will be uploaded as soon as time allows it! Click on an image and/or on the captions (in some places) for more detailed photos.
All pictures on this page are shown with the kind permission of Pedigree (and other mentioned on the photos).