Patch and big sister Katy sits in front of the fireplace eating lussekatter (saffron buns) and clementines. They still have their under garments on and after being out playing in the snow it's such a good feeling sitting in those comfy and soft clothes until it's time for the bath. Then suddenly dad Paul appears and says angrily: "- Patch! What have we told you about your outer garments!?" He holds up Patch's jacket. "-I found this laying on the floor just inside of the front door!"
Patch looks at her father and says: "-I'm sorry dad… I know. I should've hanged it up to dry…"
Big sister Katy sighs inside and thinks: "How hard can it be to do as they say!? Will she never learn..?"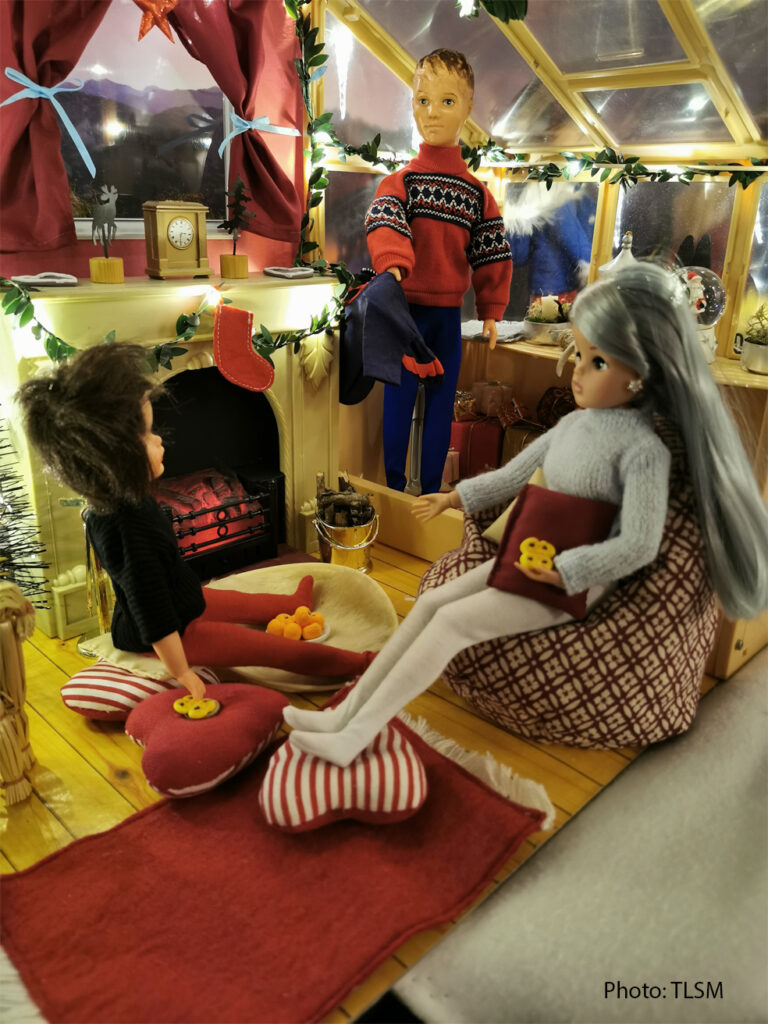 Don't you just love Patch's hair after wearing a hat all day, out in the snow?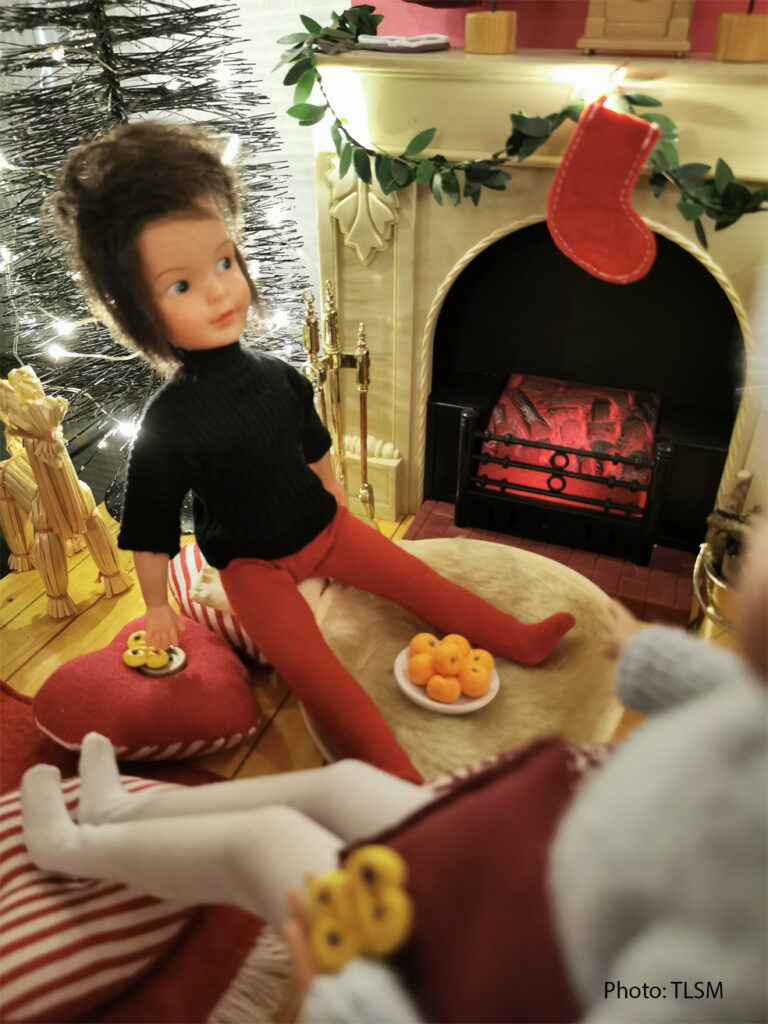 1965 Sindy's boyfriend, Paul, in 1966 Winter Sports 13M07.
1966 Sindy's naughty little sister, Patch, in 1967 Tobogganing tights 9P10 (TLSM is searching for the toboggan, the top, the gloves and the boots) and 1966 Easy Life jumper 9P53.
2020 Kid Kreations Sindy Collector Range, Skater Girl, in her comfy tights and jumper.
On the photos you can see the 1981 greenhouse from the Country Garden set, 44389, a window from the 1983 Window Pack, 44436 and the 1984 Soft Furnishing Pack, 44438 as well as the 1984 Fireplace 44442.