Sindy and Paul enjoys the park.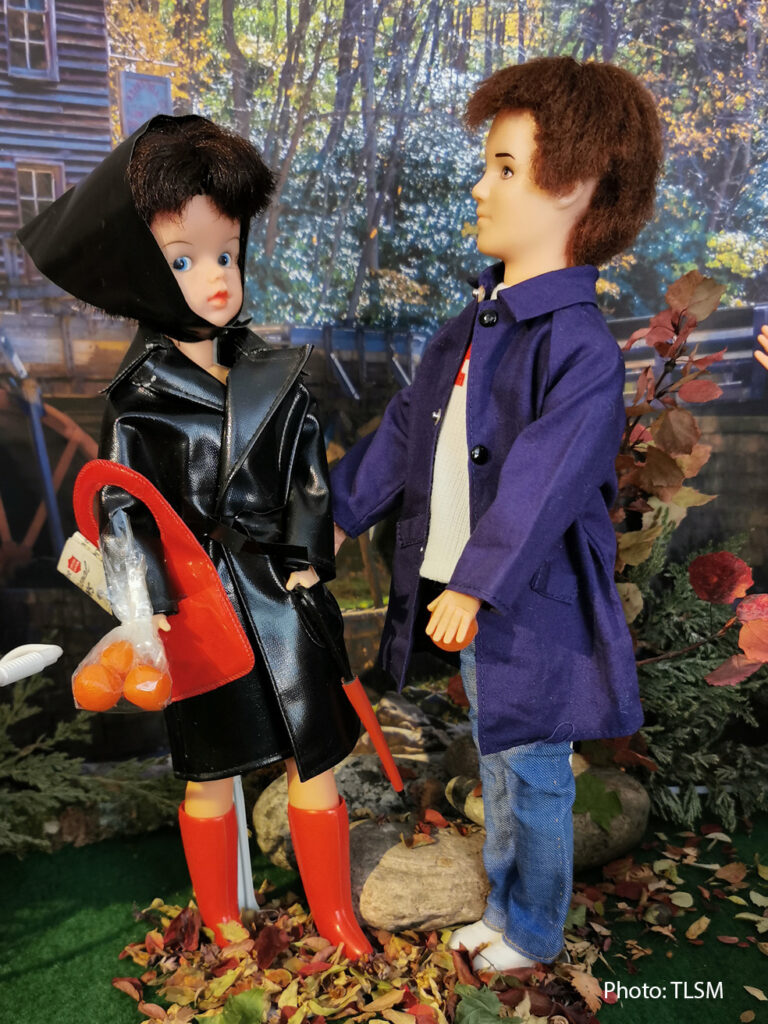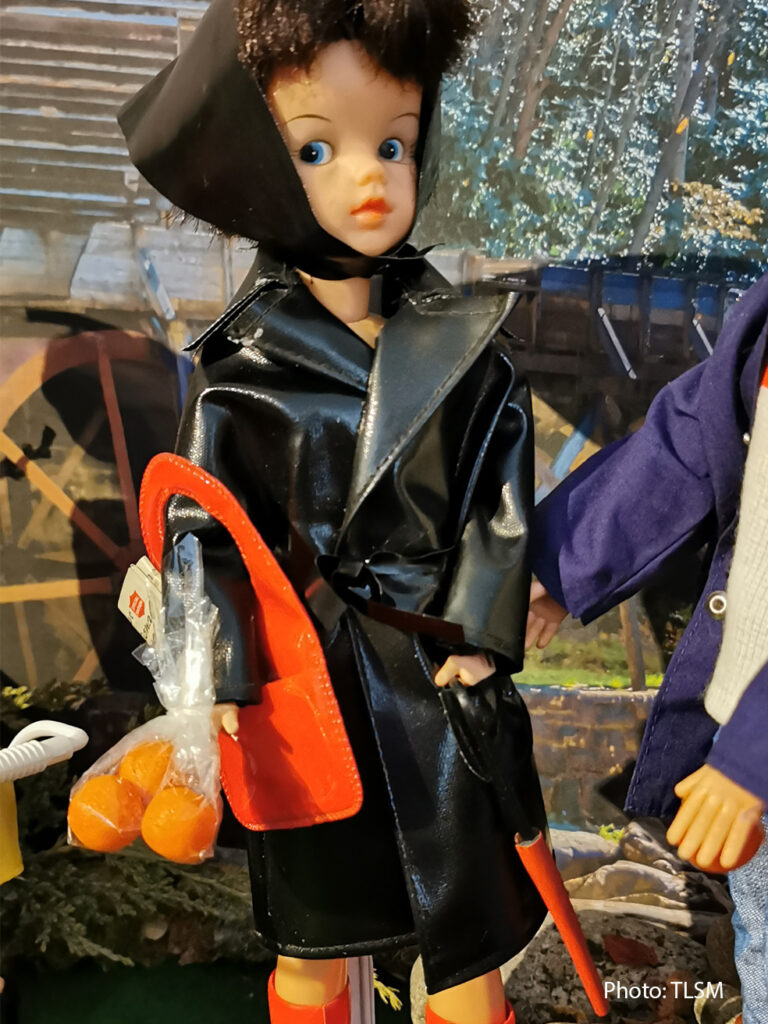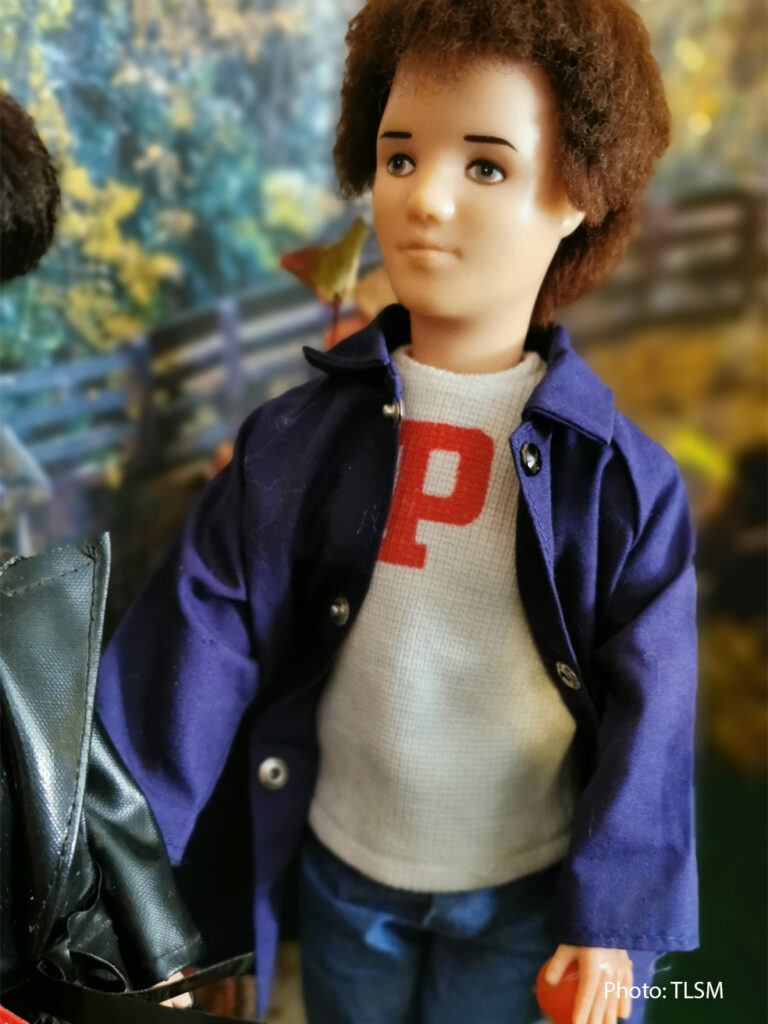 Sindy and Paul had decided to take a stroll in the lovely autumn air. They had bought some oranges to take along if they wanted some refreshments. Sindy had hoped for a romantic spot where only the two of them could sit and enjoy the view at the old water wheel. But as you can see they were not alone…
Sindy got a bit sad over her spoiled plans but Paul cheered her up by joggling the oranges and then peeling one open for them to share.
Apparently Sindy only needed something to eat. She started to laugh and get in a better mood immediately. -"I love you Paul", she said!
Pedigree 1966 Sindy is wearing Shopping-in-the-Rain (12S06). Thanks to Claire, known as ckg179 on eBay, TLSM could buy this gorgeous Sindy and outfit.
Pedigree hairy Paul is wearing 1965 Tee-shirt (13M51) and 1966 Raincoat (13M54). Thanks to Angela, known as ryandan02 on eBay, TLSM could buy the cool T-shirt and trousers Paul is wearing.