In Sindy Village the greenhouses are really popular!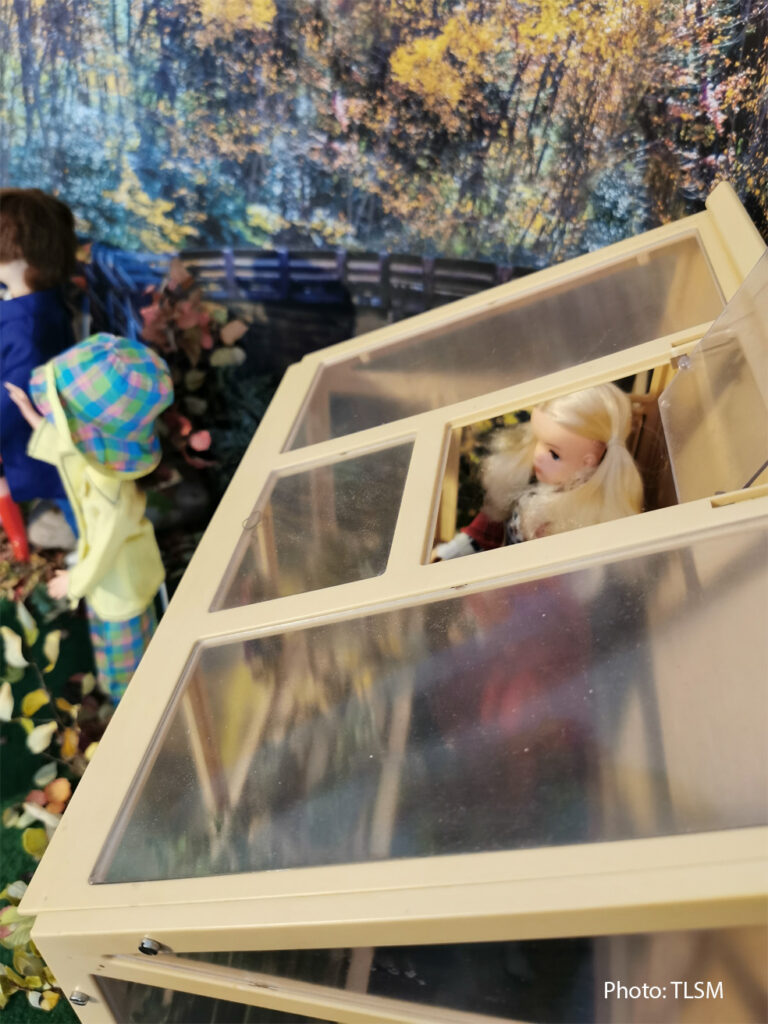 Star has a busy autumn! She has to take care of all the plants from the garden house and cleaning it up inside because she is going to have a big Halloween Party in the end of October! A lot of things need to be created and food prepared. And how many can she invite?
Keep an eye out for the invitation to the party!
Pedigree 1984 Star Dance Sindy is wearing 1984 Autumn Stroll (43025) and is standing in the Greenhouse from the 1981 Country Garden set (44389)