Oh dear! Look at Paul! He's completely captivated by the vision in front of him!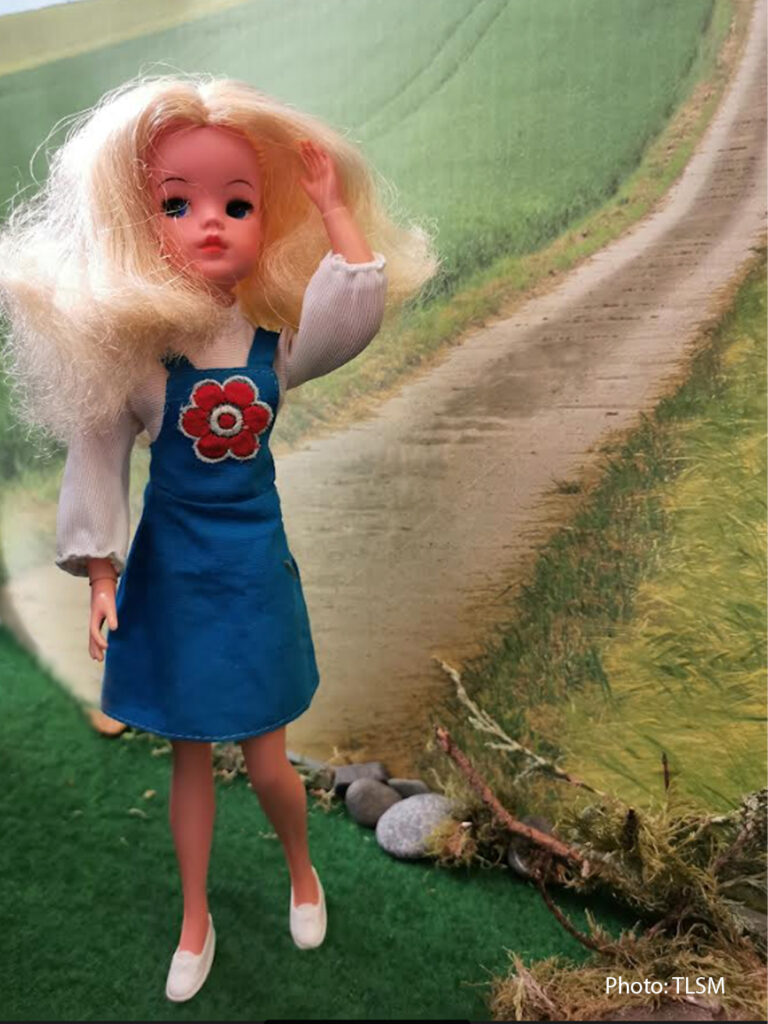 This blond babe is out walking her dog and she can see how the guy at the barbeque stares at her but she acts like she doesn't know and adjusts her blond hair.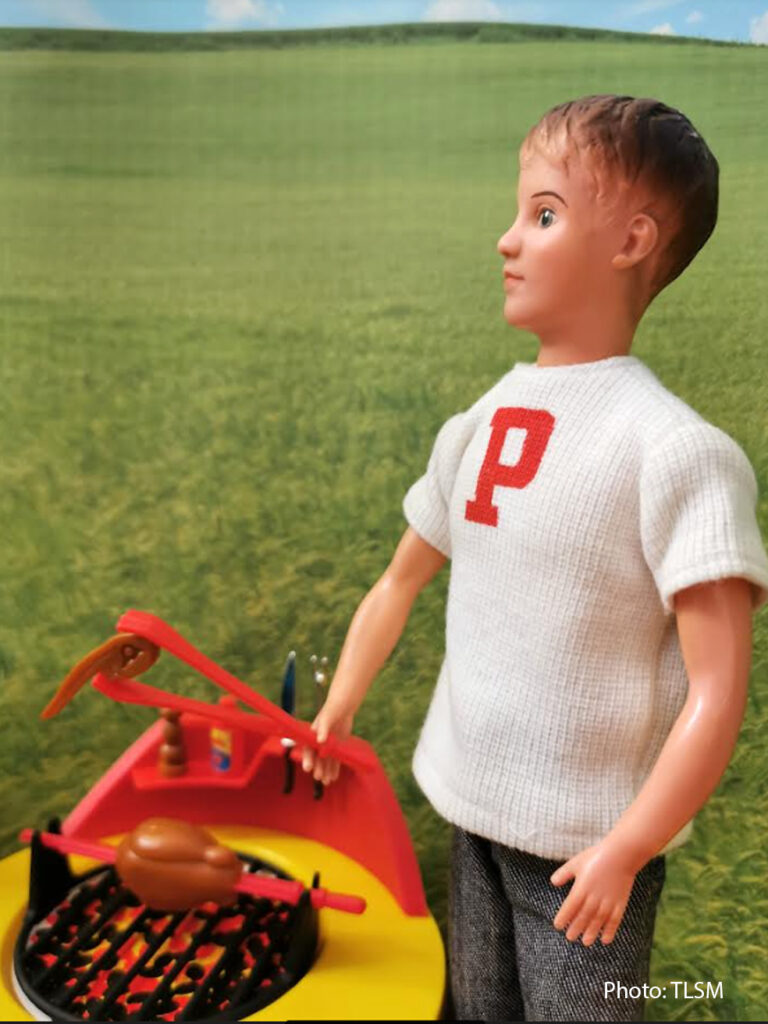 Look at this poor guy! Hahaha! He's never seen anything as beautiful as the girl just arriving.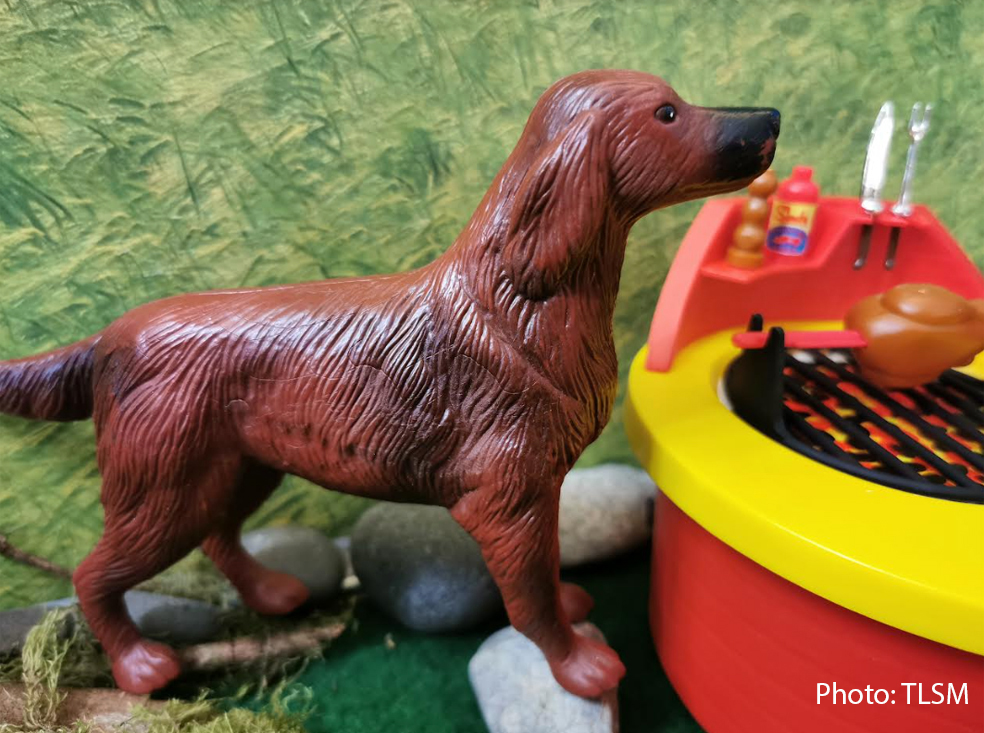 The "babe's" dog has smelt the aroma from the barbeque and I'm quite sure he is ready when the chicken glides out of Paul's grip…
You can see the listed items below, in the photos:
1967 Pedigree Miniature Paul in 1965 Tee-shirt 13M51
1974 Pedigree Lovely Lively Ship Ahoy S606
1982 Pedigree Walk in the Park 44510 (only the dog)