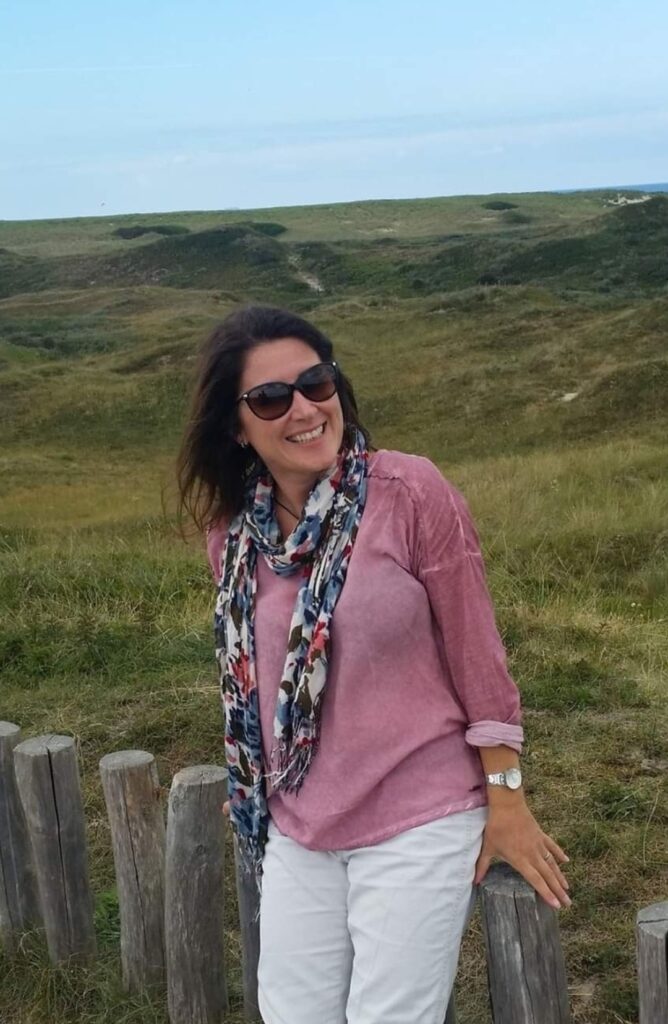 Questions and Answers
1) Q: How did you first discover Sindy? A:
2) Q: How old were you when you got your first Sindy? A: I was 8 and remember clearly getting her on St Nicolas Day (6 December) which is when Polish children get presents. I was born in London to Polish parents, so grew up bilingual and bicultural. And got presents twice a year!
3) Q: What model was your first Sindy? A: The blonde Lovely Lively with the checked skirt and fluffy top.
4) Q: What kind of Sindy/Sindy item did you dream about as a kid? A: A Sindy ballerina.
5) Q: What kind of Sindy/Sindy item do you dream about now? A:
6) Q: What led you into your Sindy career you have today? A: A week before I turned 50, my husband asked what I wanted. I said 'I really don't need or want anything'. And then he asked if there was something I had wanted as a child, and I immediately thought of the Sindy ballerina I never had. So we looked online, bought one and that's how my collection started. I mostly buy grubby dolls that I clean and style. (See photo further down.)
7) Q: Can you mention three people you think helped you there? A:
8) Q: Do you have a special goal for your Sindy work? A: My goal is to have one of each type of Sindy from 1974-1985.
9) Q: Can you mention three people you think of as doll influensers? A:
10) Q: What do you love/like/appreciate about Sindy? A: I like how she takes me back to my childhood, and I love how kind and creative Sindy collectors are.
Anything else you'd like to share with us? During the pandemic, I started an Etsy store to sell some of the Sindys I had that were doubles, and sales went well. I used the money I made to buy Sindys for my own collection. However, since the war in Ukraine began, I have been donating my Sindys to raise money for the DEC Ukraine Appeal on Facebook. I need to feel I'm doing something to help.
All the gorgeous Sindy dolls below have been donated to raise money for Ukraine!
One example of Basia's splendid work with a grubby doll that she's cleaned and styled.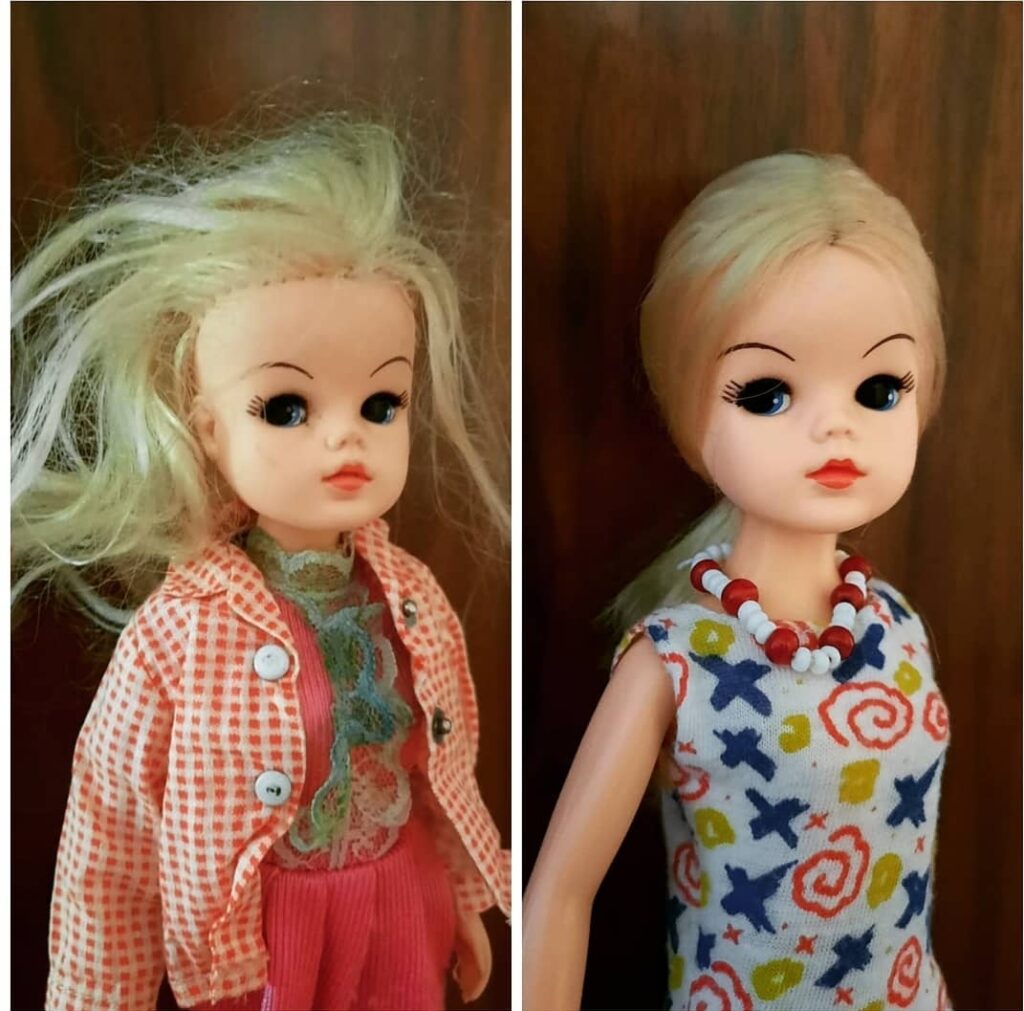 THANK YOU Basia for your amazing work and for taking the time to answer all the questions!
February 2023