Susan Brewer author/editor, who wrote the article in the magazine down below, says:
"I recently came across a mention of The Little Sindy Museum on a Facebook site and was intrigued. I wanted to know more, and contacted Martina, who sent photos and told me how it all came about.  I would love to visit someday; it looks like a Sindy paradise, all centred round the doll we love to dress!
I never had Sindy as a child – by the time she arrived on the scene I was into my teens. However, in the 1980s my daughter Jenna came along, and by the age of three had discovered Sindy. We played with Sindy together, gradually acquiring dolls, outfits and accessories, and have continued to collect ever since, not just the Pedigree dolls, but the Hasbro, Chad Valley, New Moons and others. We also enjoy the modern Sindy dolls intended for collectors by Tonner and Kid Kreations."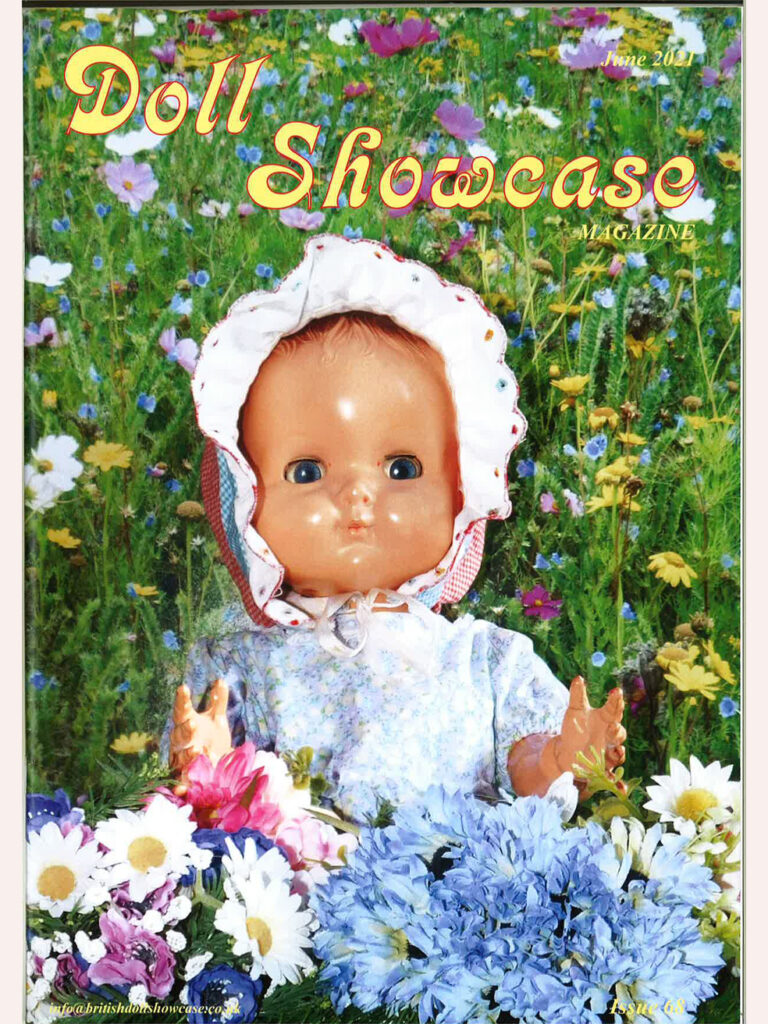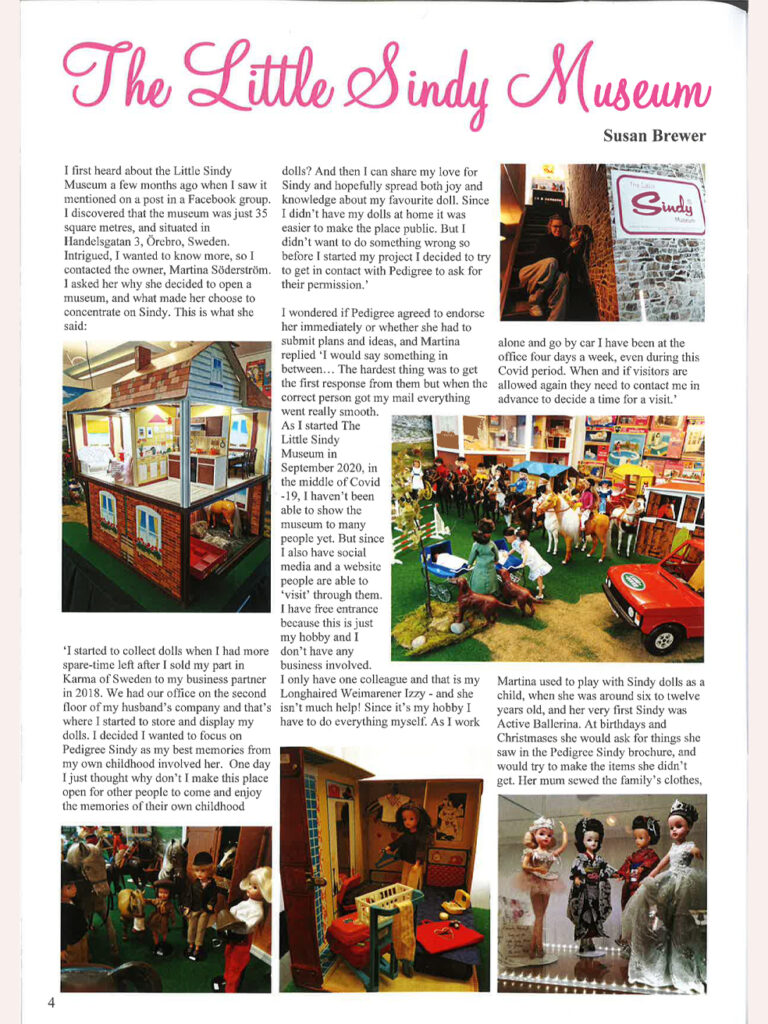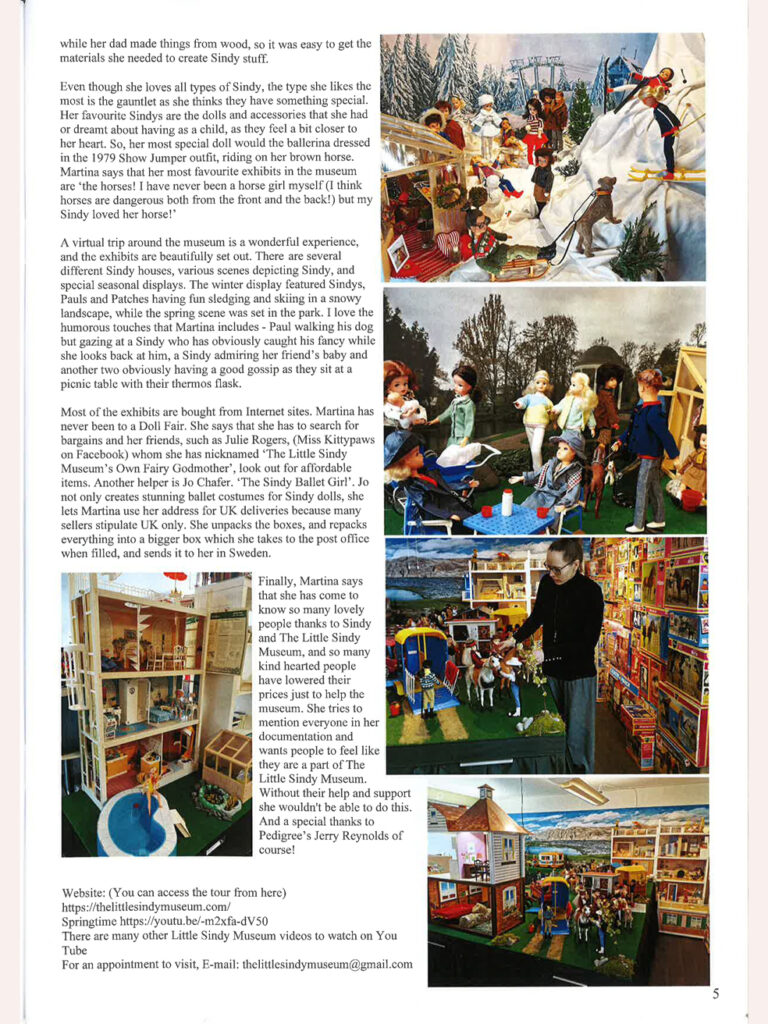 About this lovely magazine: Doll Showcase magazine covers all types of dolls, from old to new. It is a UK publication which is issued four times a year and each issue has 50 full colour pages. We welcome new subscribers, and have readers around the world.  For more details please contact:  info@britishdollshowcase.co.uk .
Doll Showcase was first issued in 2004. It was founded by Susan Brewer, author of many books about dolls and doll collecting.  It is the only UK magazine devoted to dolls. The magazine is very friendly and informative, and over the years has included almost any type of doll you can think of, from children's play dolls to dolls intended for adult collectors. We welcome contributions from our readers in the form of articles, letters and photos, and also have a team of regular writers.  Every issue contains a selection of features on many different dolls, so whatever you collect, you are sure to find something of interest!