Jo says: 'It is difficult not to get carried away and caught up in the excitement when the lovely Martina (The Little Sindy Shop & The Little Sindy Museum) requests a tutu for one of their special Active Ballerina's….note to self, we are not decorating a Christmas tree….yet!
Anneli, another experimental tutu shape and especially designed for my lovely Martina.
Our sweet sad eyed ballerina seemed the perfect to model Anneli and oh how we love her.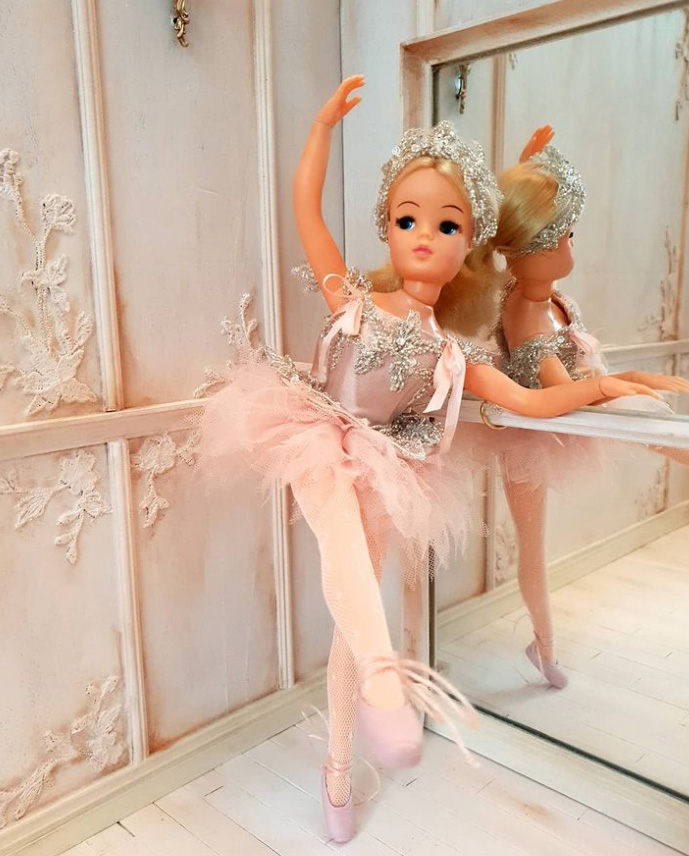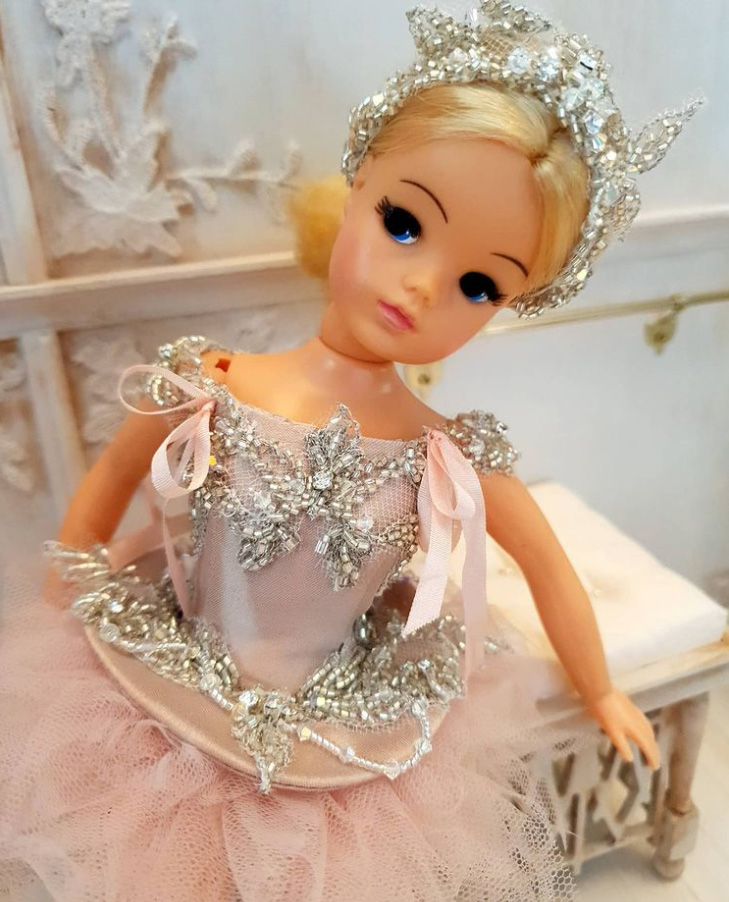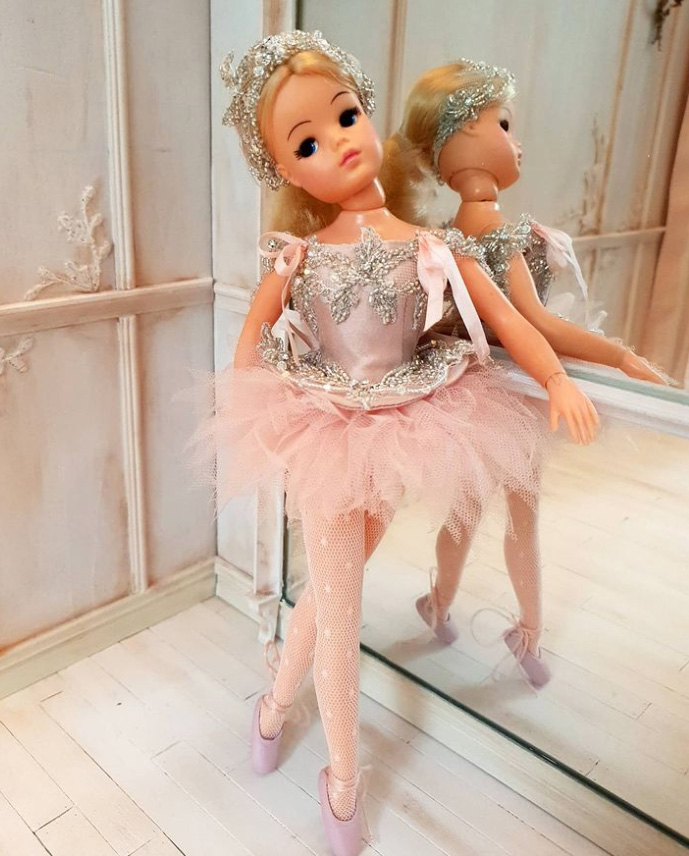 Another one of our signature elements…the little silk bow.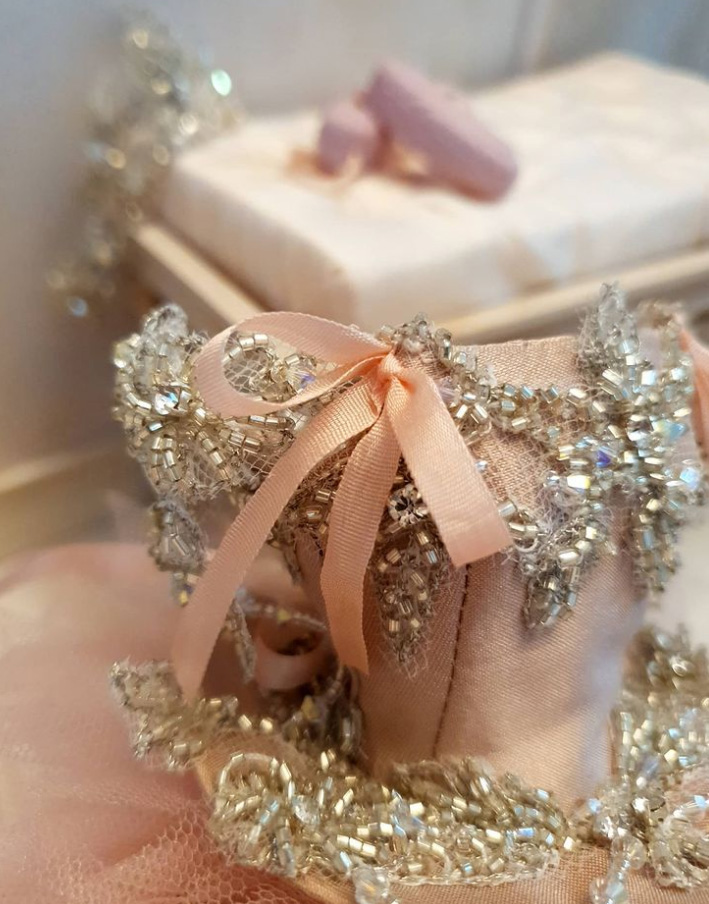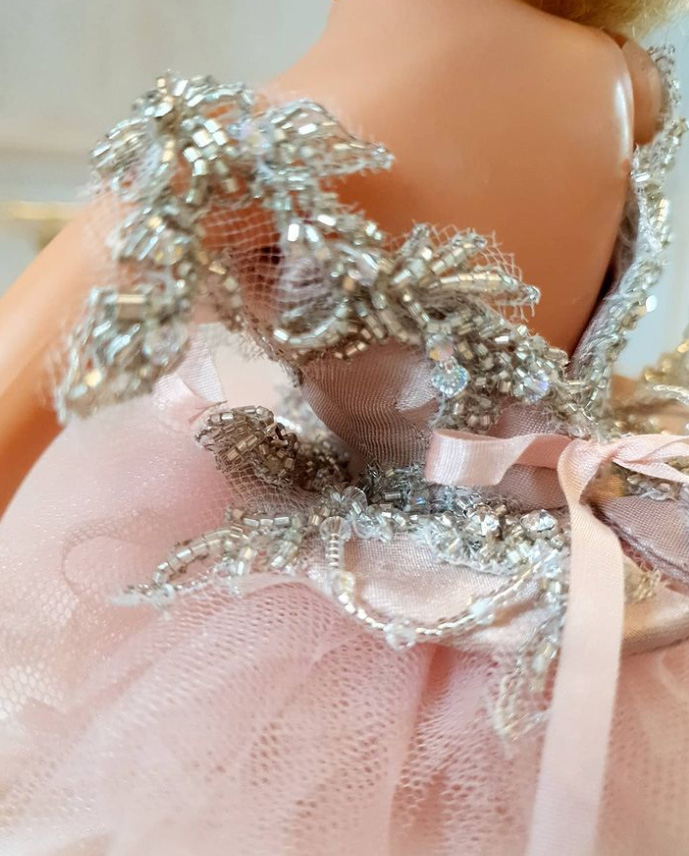 The polka dot tights which seem to have become a signature with any image by The Sindy Ballet Girl.
We love how fluffy this tutu skirt looks, it will work beautifully for 'Swan Lake'.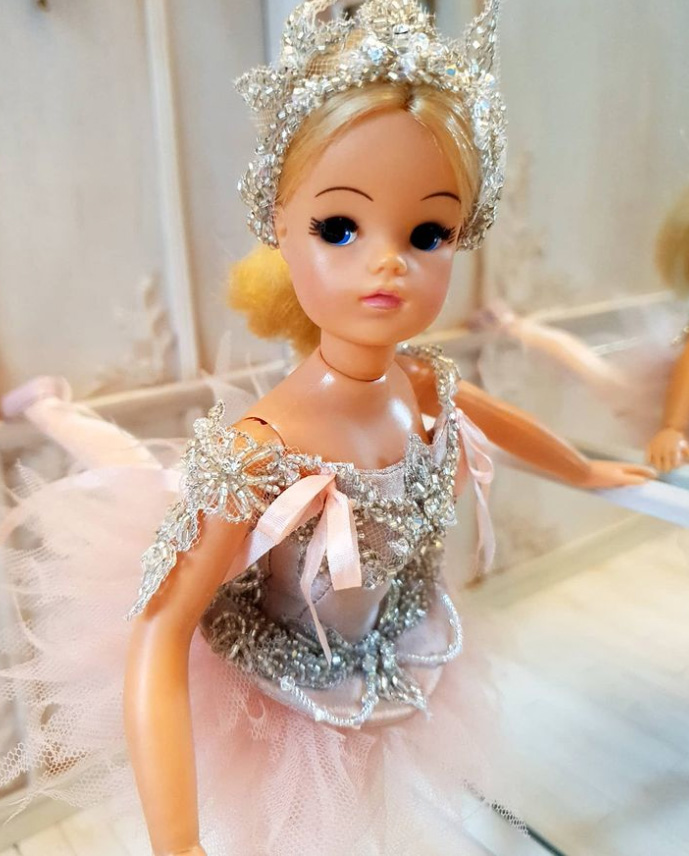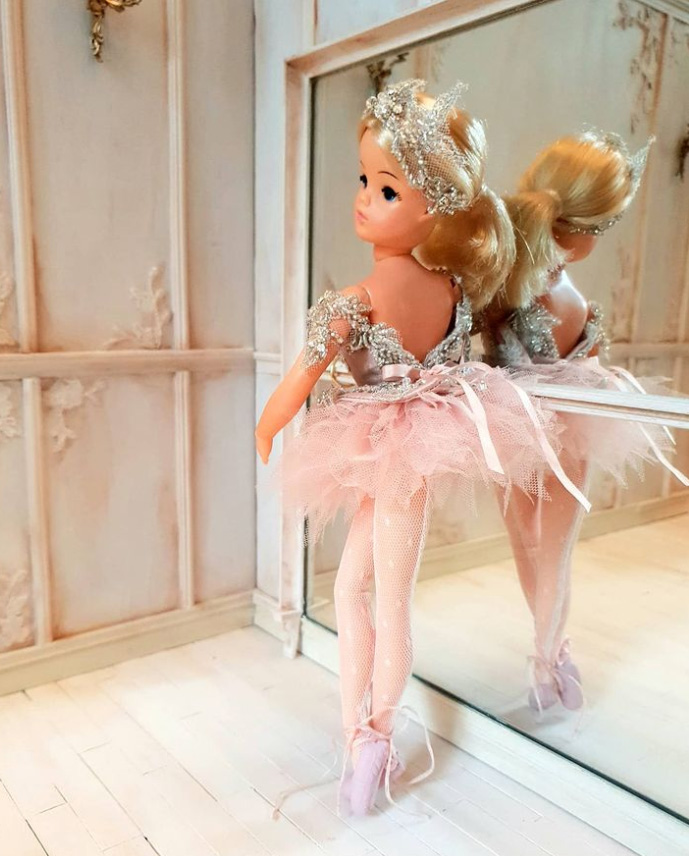 My ballerina's and I are so proud that she is now displayed at The Little Sindy Museum for the whole world to see and enjoy.'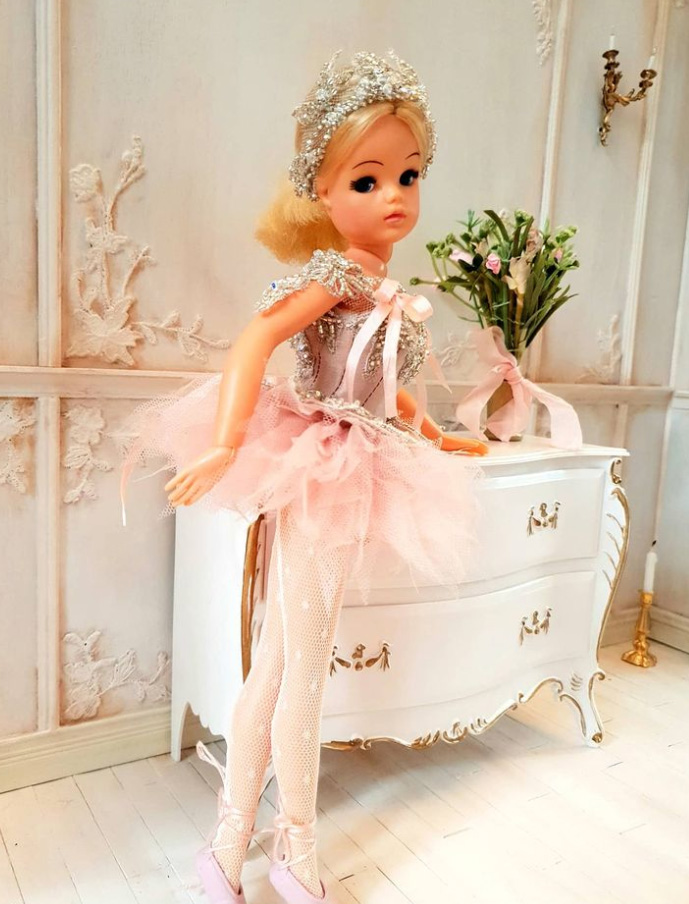 All fantastic photos on this side is taken by Jo herself!