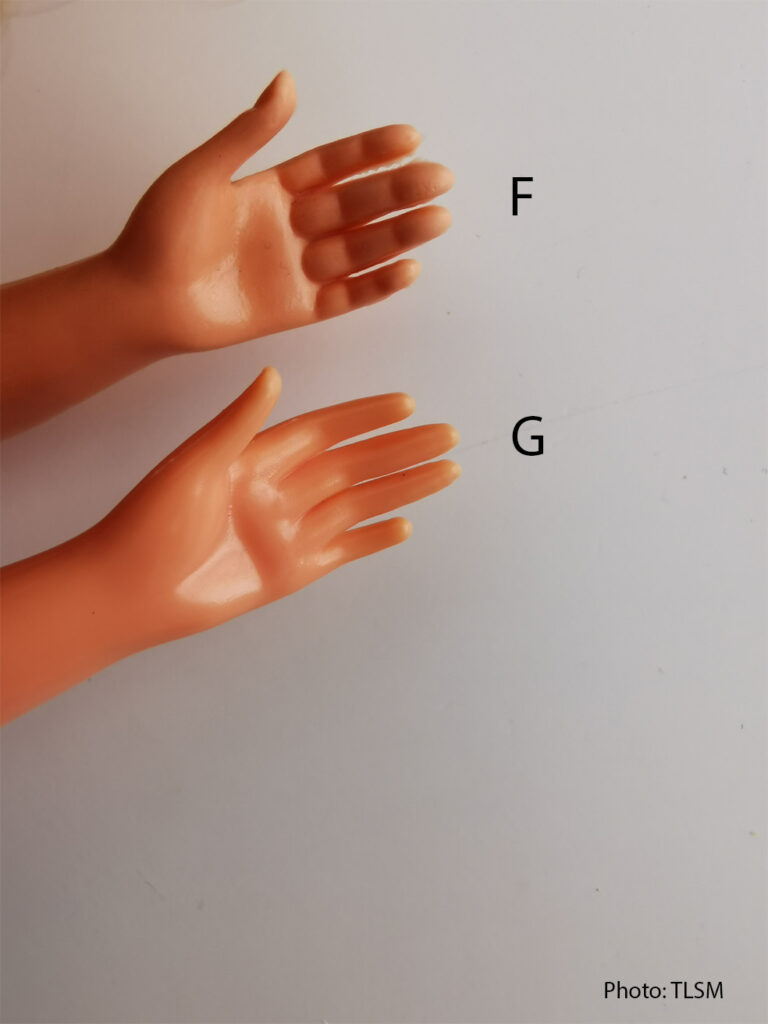 The bottom part is also different between the Gauntlet and Florido Sindy dolls. At least this is the fact for TLSM's Florido and Gauntlet Sindys.
The two photos on the picture down below are, top left: melting damage as a reaction between the softening chemicals in the rubber legs and the harder plastic in the bottom part. The hard plastic turns soft and gets sticky almost like an old chewing gum. The top right: after the manual removal of the melting.
The photos are not the best but you can notice the difference between the bottom parts. Gauntlet have a smaller hole in the middel of the hip area for the rubber band to run throw while the Florido bottom part has a much bigger hole. You notice where the plastic ends, about 5 mm in from the end (on the bottom photo) which makes the hole much bigger.