For a closer look at The Little Sindy Museum's riding outfits and horses, click on an image below. 
All pictures on this page are shown with the kind permission of Pedigree (and other mentioned on the photos).
Sindy's riding outfit was still the same as in 1971.
But Sindy got a new horse, made of hard plastic!
"In 1971 Lines Brothers, filed for bankruptcy and Tri-ang Hornby was sold to the Dunbee-Combex-Marx business conglomerate." From the page 304 of the book Encyclopedia of Play in Today's Society, Volym 1. Rodney P. Carlisle.
And since Pedigree now was in the Dunbee-Combex-Marx business conglomerate they had the possibility to reuse the Marx 1965 Johnny West Thunderbolt Horse!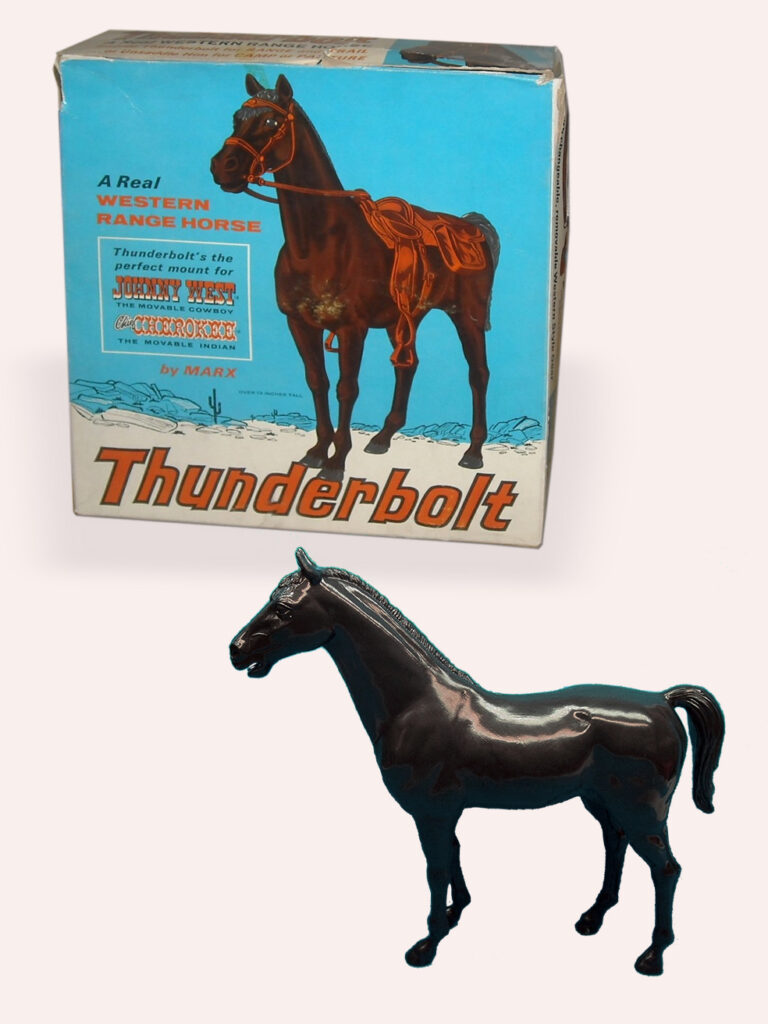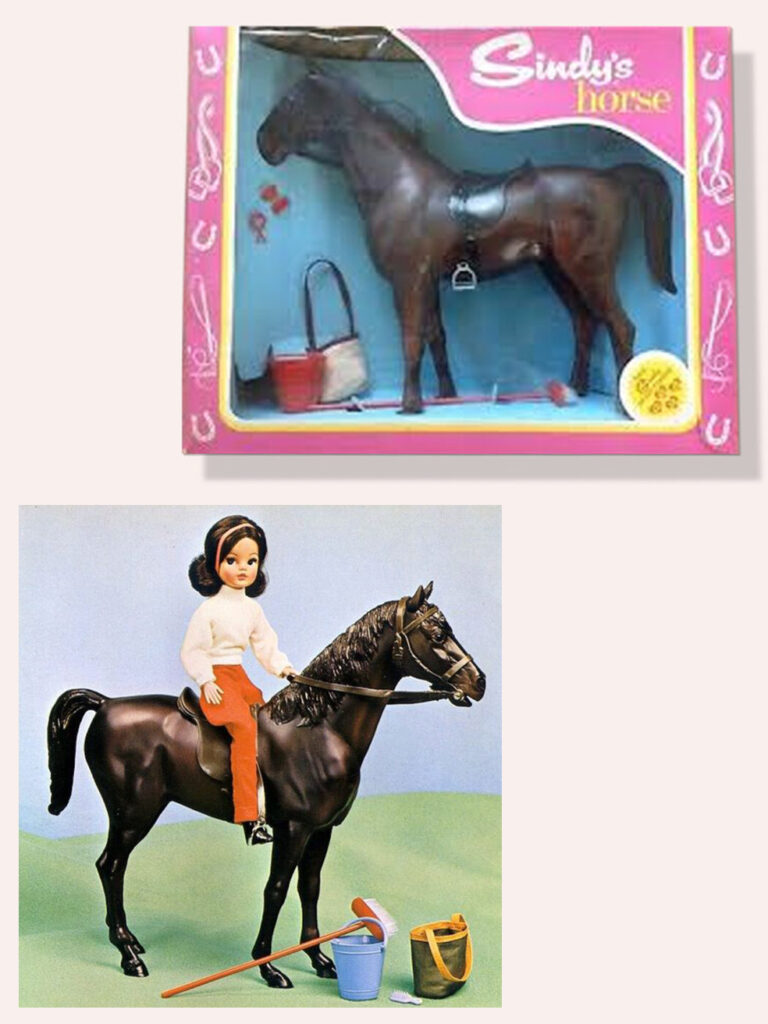 TLSM is not sure if the picture of the boxed Sindy horse below is the correct one… If you know of or have another box you know for sure is the correct one please send a PM!