TLSM is very grateful to Aly Simmons & Nav Sikand for sharing their documentation about the uncatalogued Sindy doll, spelled with a C: Cindy!
The information just below are from their former website http://www.sindy-dolls.com/ and was written before 2013.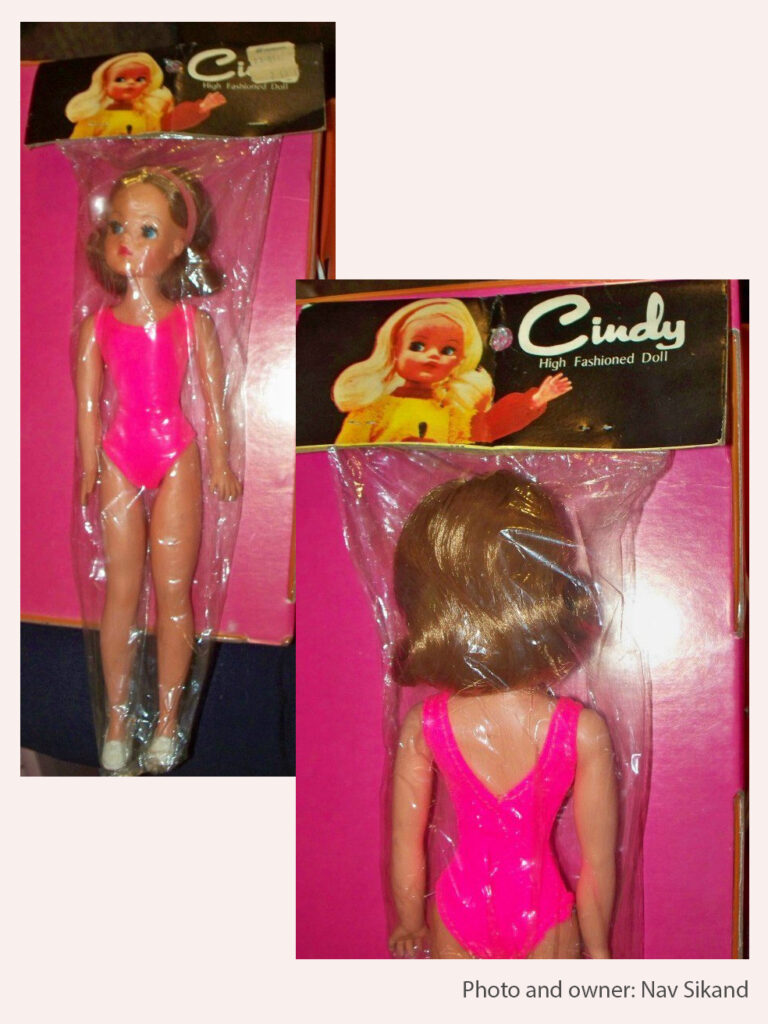 "Recently here at Sindy-dolls.com we made a very exciting new discovery in Sindy's world. One of the great things about Sindy collecting is the seemingly endless mysteries, oddities and variants that continually surface. Though we must say this latest heart stopping find had us pretty near insane with excitement!
Several years ago Nav had purchased some Trendy Girls from America. Factory mint but somehow unusual in that their heads seemed slightly larger, had non twist waists and a somewhat peachier translucent head vinyl. We often speculated over what their story was , but now we are at least part way there in solving the mystery.
Nav has been lucky enough to discover three MIP examples and we can now disclose that these gorgeous dolls seem to be a consignment of excess stock because they were sold in various outfits including Sindy Apple, Lovely Lively Paisley jump suits, 1973/74 Funtime stock outfits and generic swim suits. Always with standard white Trendy Girl bow shoes.
The dolls are always mint and gorgeous but most interesting and exciting is the name: Sindy but spelt with a "C" to spell "Cindy" along with a grammatically incorrect slogan of "High Fashioned doll" NO maker or country of origin and adorning the card is non other than the gorgeous cover girl for the early 70s Sindy booklet, Sindy Apple!
The dolls were clearly sold as a cheaper standard doll possibly for the Canadian and US markets. We can only deduce this as the only examples we have ever found have come from there… But enough words from us for now. We'll let the gorgeous pictures do the talking! Watch this space as we uncover more info on these mysterious and enigmatic beauties…."
Thank you so much for sharing, Aly Simmons & Nav Sikand!
.
In one of the Facebook Sindy groups, Vintage Sindy Collectors, Canadian Linda Taverner wrote this in 2019:
"I purchased these dolls at an estate auction several years ago. While you may think they are Sindy clones, the dolls appear to be legitimate Sindy dolls with real Sindy fashions. The header card even features a legit Sindy in another Sindy fashion. I checked' the markings on one of swimsuit dolls and on her back it states "033087 X" and on the back of the head it reads "03055 X"."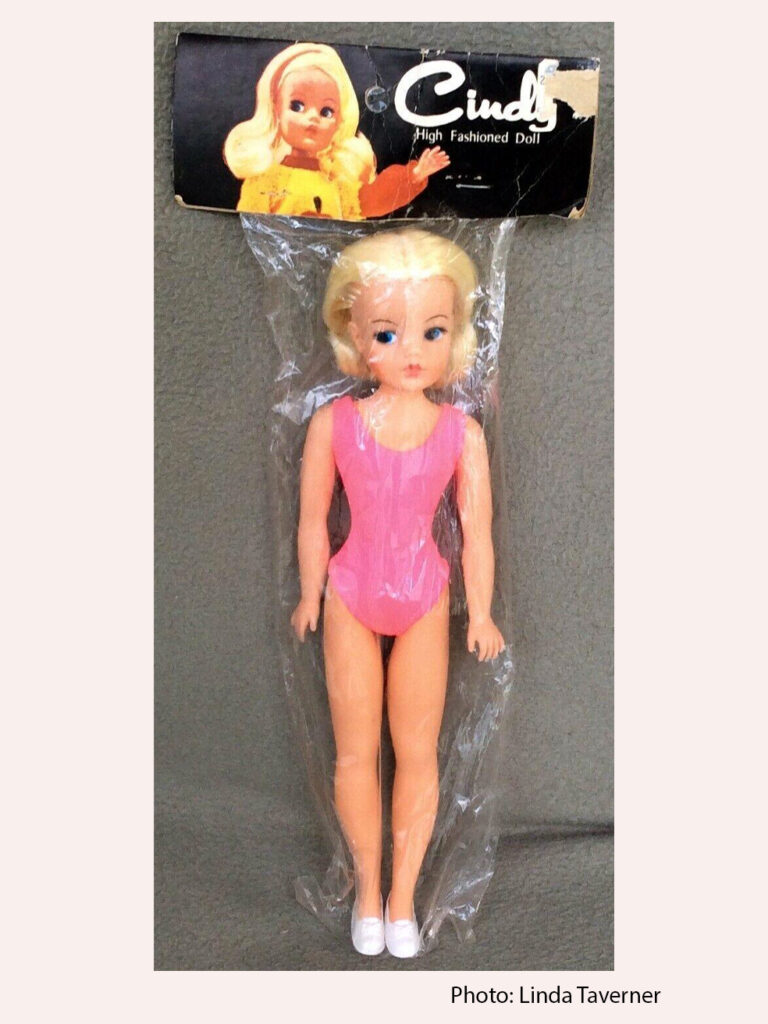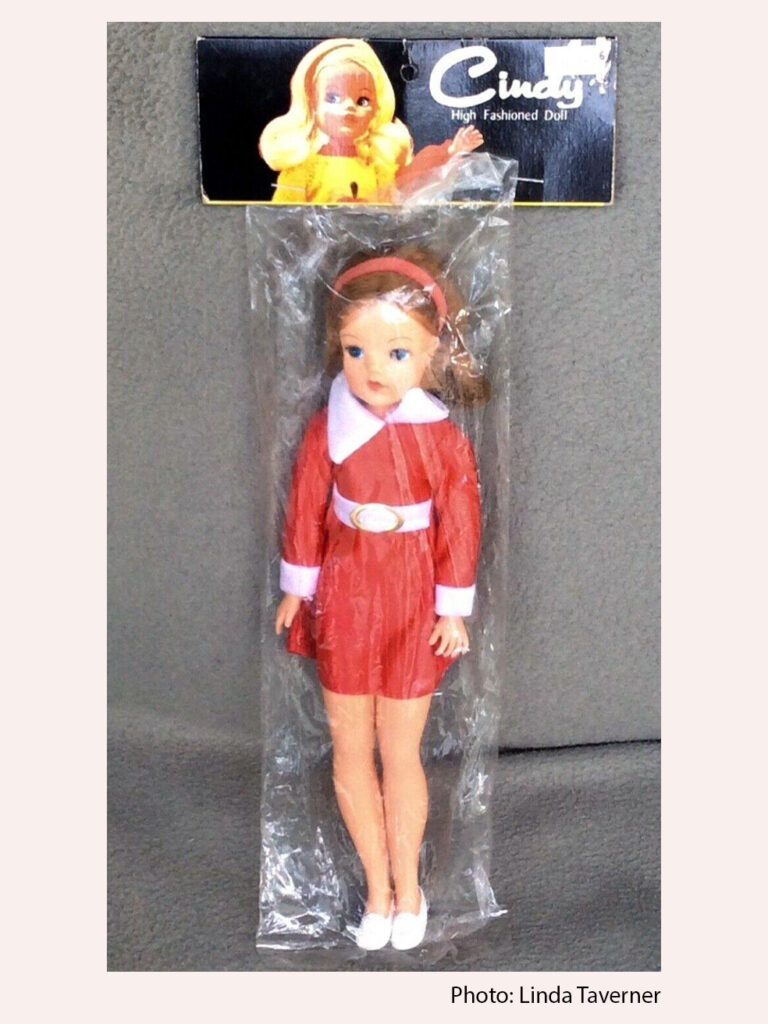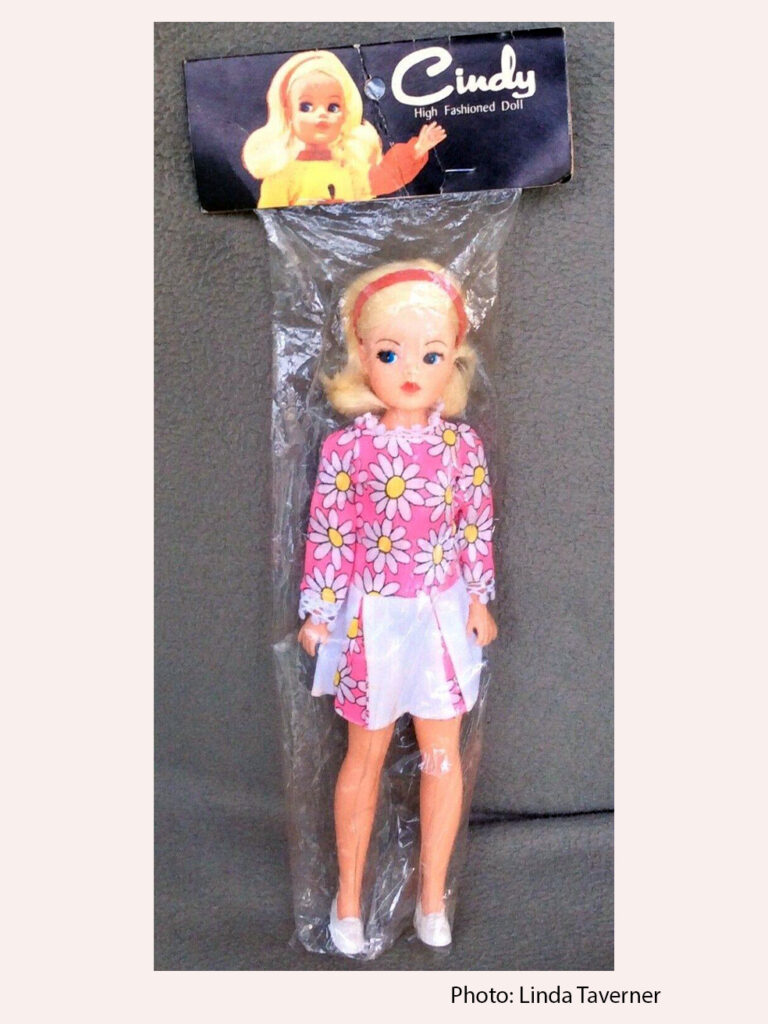 Thank you for great text and photos Linda Taverner!