TLSM is collaborating with Matthew Hadley who has @dollsabouttown on Instagram. He has kindly helped out with both text and photos on these uncatalogued outfits from 1984.
He says: "As well as the twelve fabulous 'Boutique' fashions, there were six further outfits which appeared in UK toy shops during the school holidays in 1984! These adorable outfits were not advertised or included in any catalogues – they just appeared! What a nice surprise! These outfits were not named, just numbered, and were issued under the title of 'Autumn Designs'. Not produced in such large numbers as the original 12 'Boutique' fashions, these outfits are harder to find today. A lovely addition to Sindy's 1984 wardrobe and a joy for '80's fashion fans!"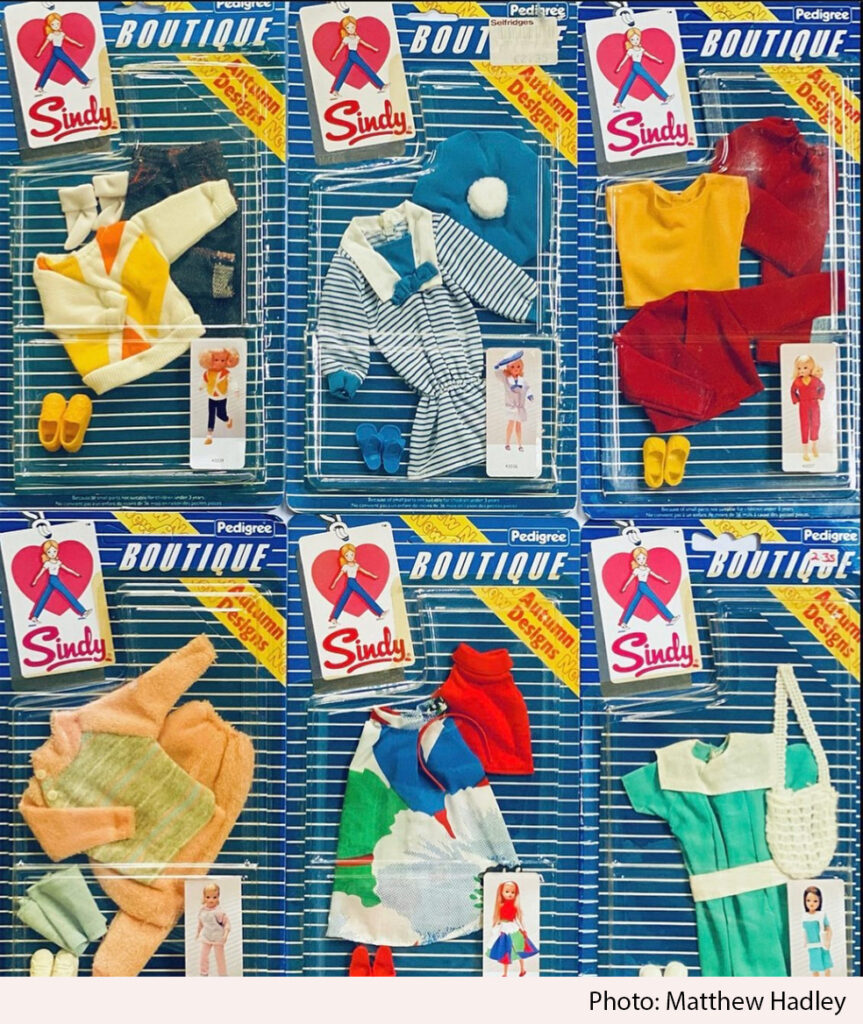 If you click on a image below you get to see more photos.
If you own one of the outfits and are interested in selling it, please contact The Little Sindy Museum!