For a closer look at The Little Sindy Museum's 1968 Dressing Table, click on an image below.
The pages are continually being updated as more information and photo's come in, so make sure you come back soon to see what has been added!
All pictures on this page are shown with the kind permission of Pedigree (and other mentioned on the photos).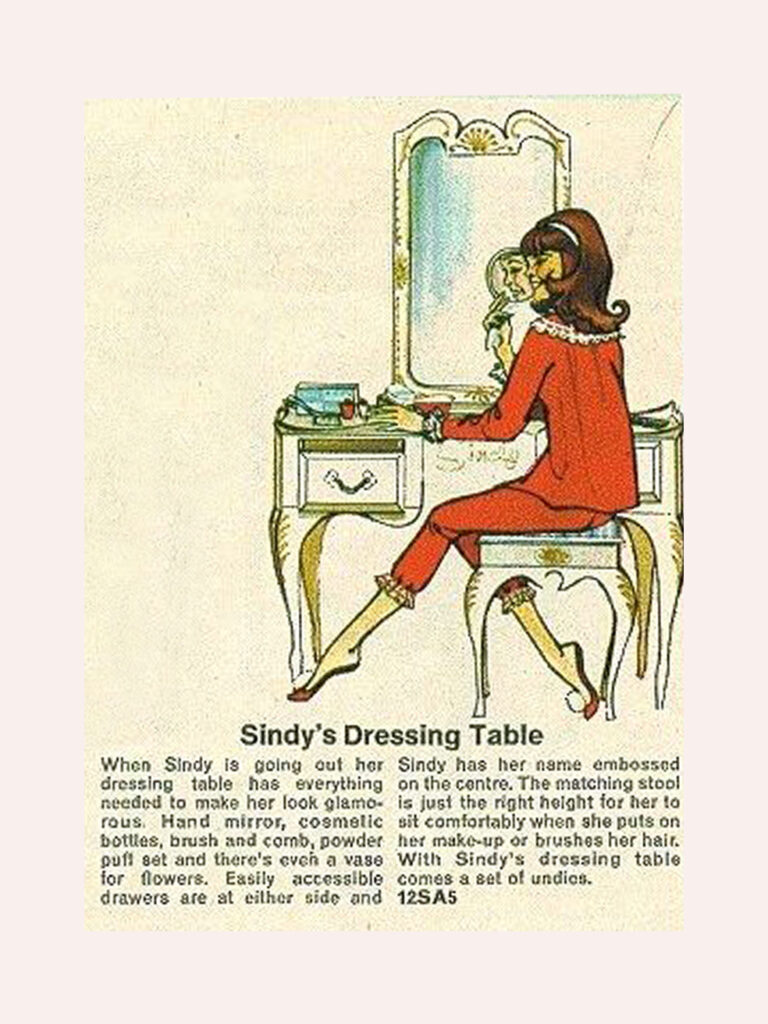 It's known that Pedigree often took what they had in stock and in these days it was not that important that the pictures in the brochures or on the boxes were exactly the same as in the set when bought. The fabric on the Dressing Table's Stool is one example .
Director and Chairman Mr Jerry Reynolds at Pedigree says:
"I'm not aware of the number of fabric variations were used in production of the Dressing Table Stool. What I can tell you is that it was not at all uncommon for Pedigree to utilise whatever fabric stock material was available with each production run (continuity of originally specified design not in those days considered to be essential); whether Dressing Table or otherwise. Thus on scene-setters, fashions and like it was not at all unusual to see fabric changes by run."
Just for fun we can see how the pictures of the Dressing Table and Stool changes during the years, even though they were known to be the same as in 1968.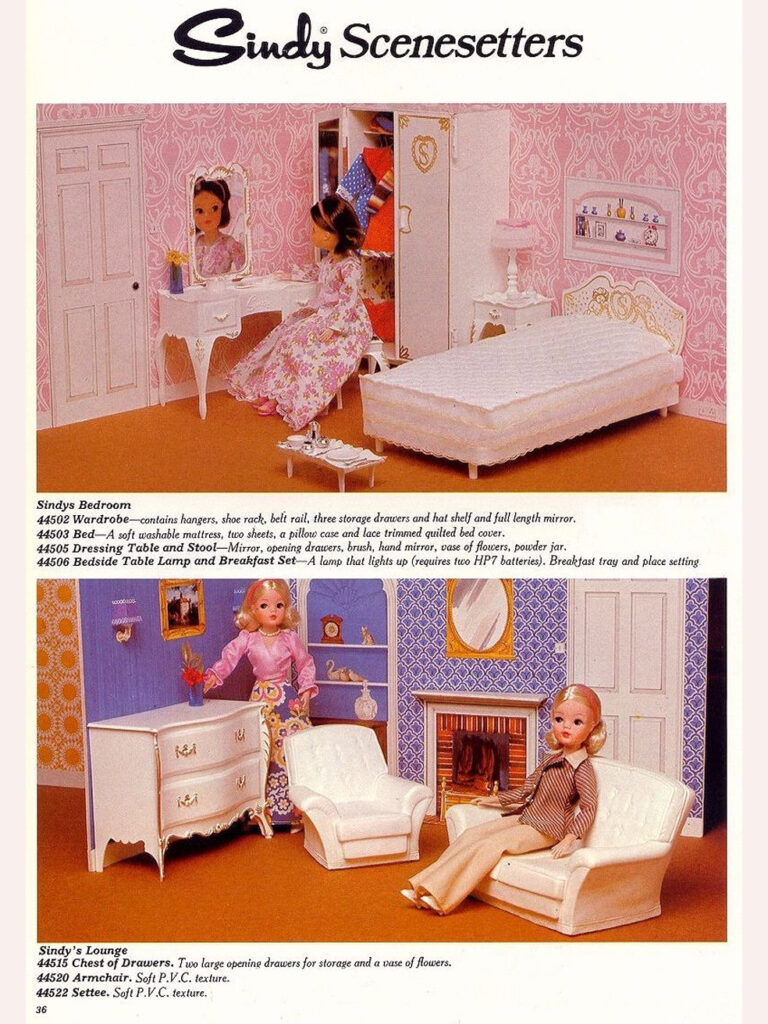 I will put up photos of different fabrics on the stools, here below, and if you have a fabric that aren't shown, please send a photo to: thelittlesindymuseum@gmail.com and I will put it up here with you as the owner. Thanks in advance for helping to make this site more interesting!