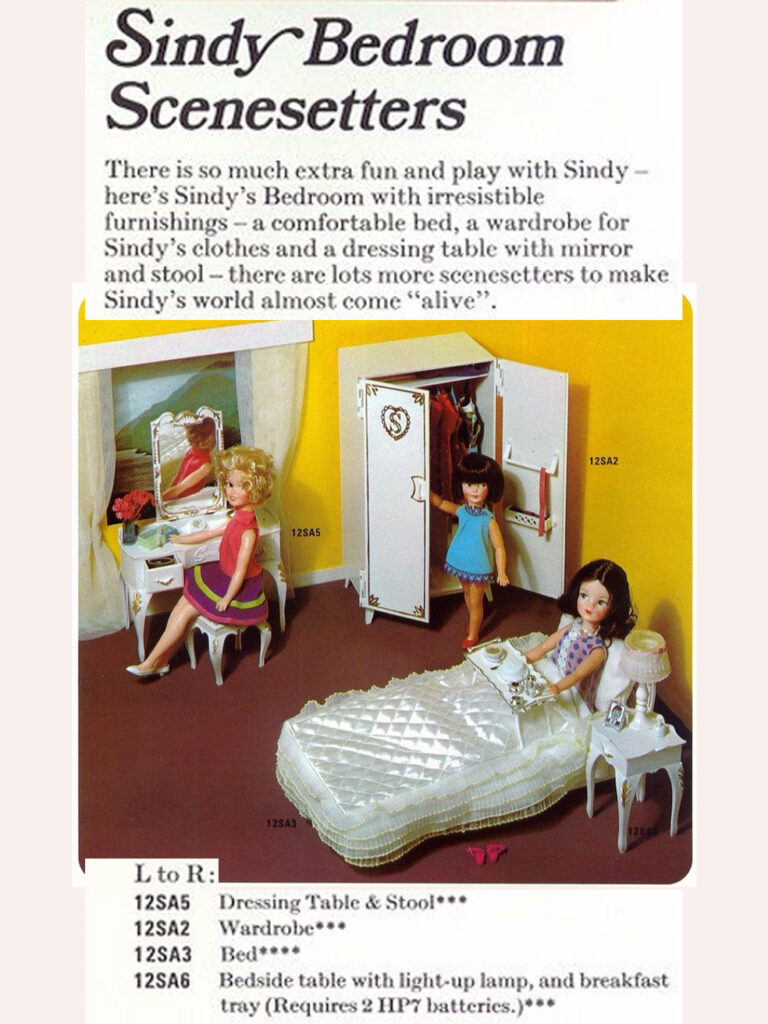 The same Dressing Table and Stool as in 1968. The flowers in the vase are pink, in the brochure, again. Probably the blue flowers from the year before were just a one time thing? 
The same wardrobe as 1968.
The same bed as in 1966.
The same Bedside Table as in 1968.