Here is the list of Sindy dolls from the 1969 catalogue.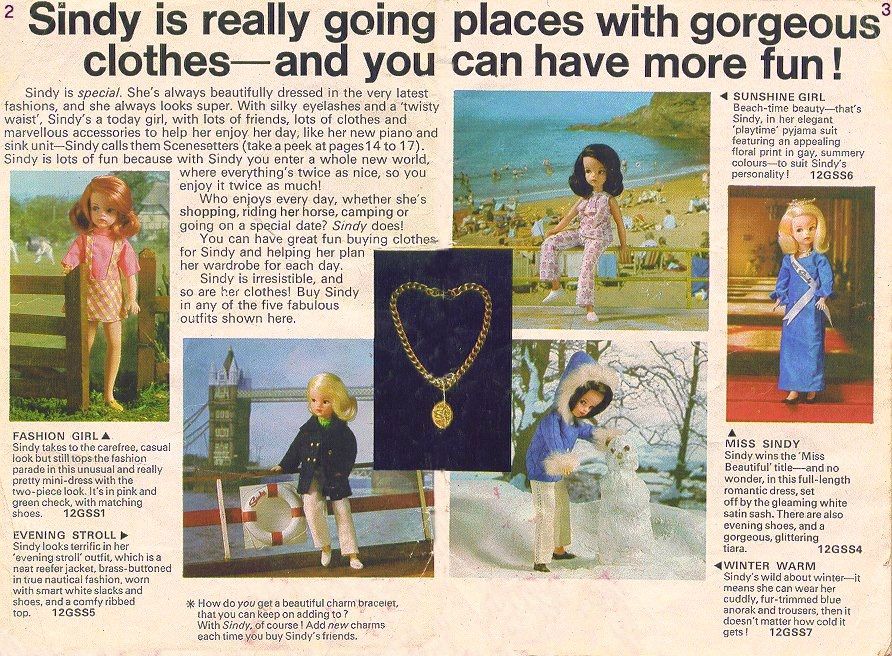 More pictures and information will be uploaded as soon as time allows it! Click on an image for more detailed photos.
If you own one of the dolls that aren't part of TLSM's collection yet and are interested in selling it, please get in contact.
All pictures on this page are shown with the kind permission of Pedigree
TLSM is very grateful to Aly Simmons & Nav Sikand for sharing their documentation about 1968 / 1969 New Look Sindy! The information just below are from their former website http://www.sindy-dolls.com/ and was written before 2013.
"1968 / 1969 New Look Sindy
One of the most popular dolls Pedigree produced, Sindy had side parting shoulder length hair, which came in Blonde, Auburn and Brunette. She was given real eyelashes, lovely blush, ruby red lips and her body now has a new twistywaist. Markings are Made in Hong Kong on the back of her head."