In 1974 Kellogg's decided they wanted to do a competition where 600 (!?) lucky winners got a huge set of Sindy things, of which one was the 1974 Sindy House.
Are you one of them! Please get in contact with TLSM!
When one had won, this letter came in the mailbox.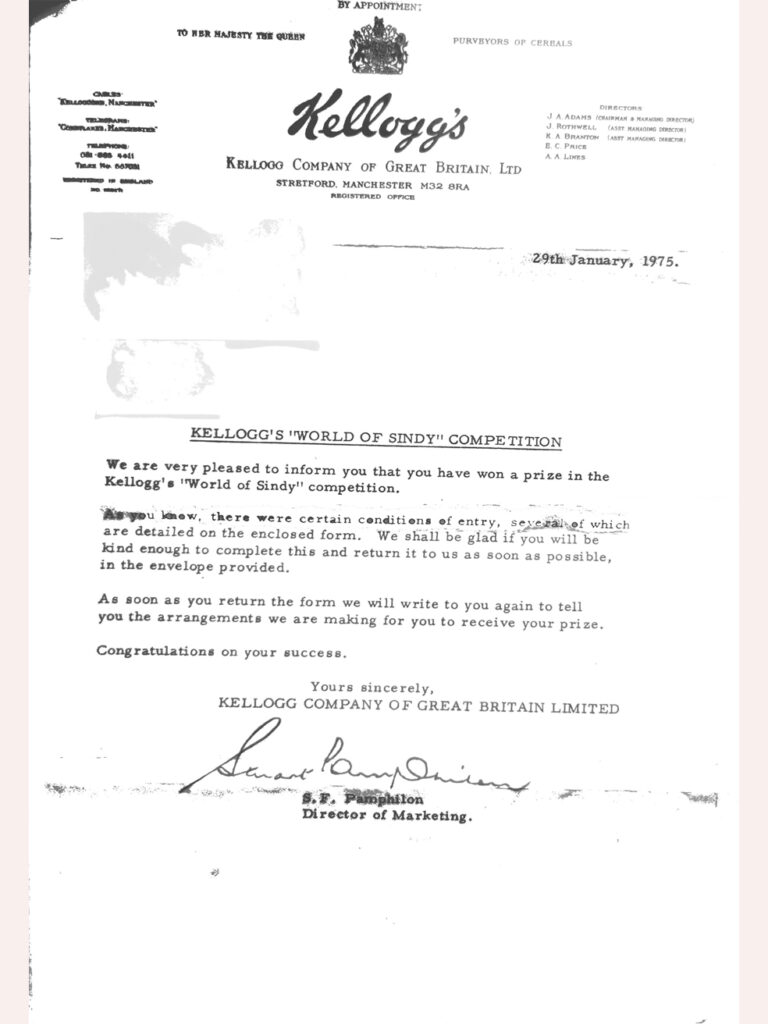 And what's been said, it took almost a year after the letter had arrived until the winners found a hugh parcel outside their homes with all the Sindy things and the house inside of it. Sadly most of the kids had outgrown their much loved Sindy friend by that time…
TLSM is proud to announce that one of the winners has been found! Thank you truly Sue Newson for getting in touch! This was made possible thanks to Jane Morgan who has the Buy and Sell UK – 100% to the DEC Ukraine Appeal Facebook group. Sue made a comment there and TLSM's friend Fran Potter realized that Sue was one of the Kellogg's winners and made sure we got in contact with each other!
The pictures below are nice copies of the original cereal packet designs that Sue got sent from the Kellogg's UK on Facebook.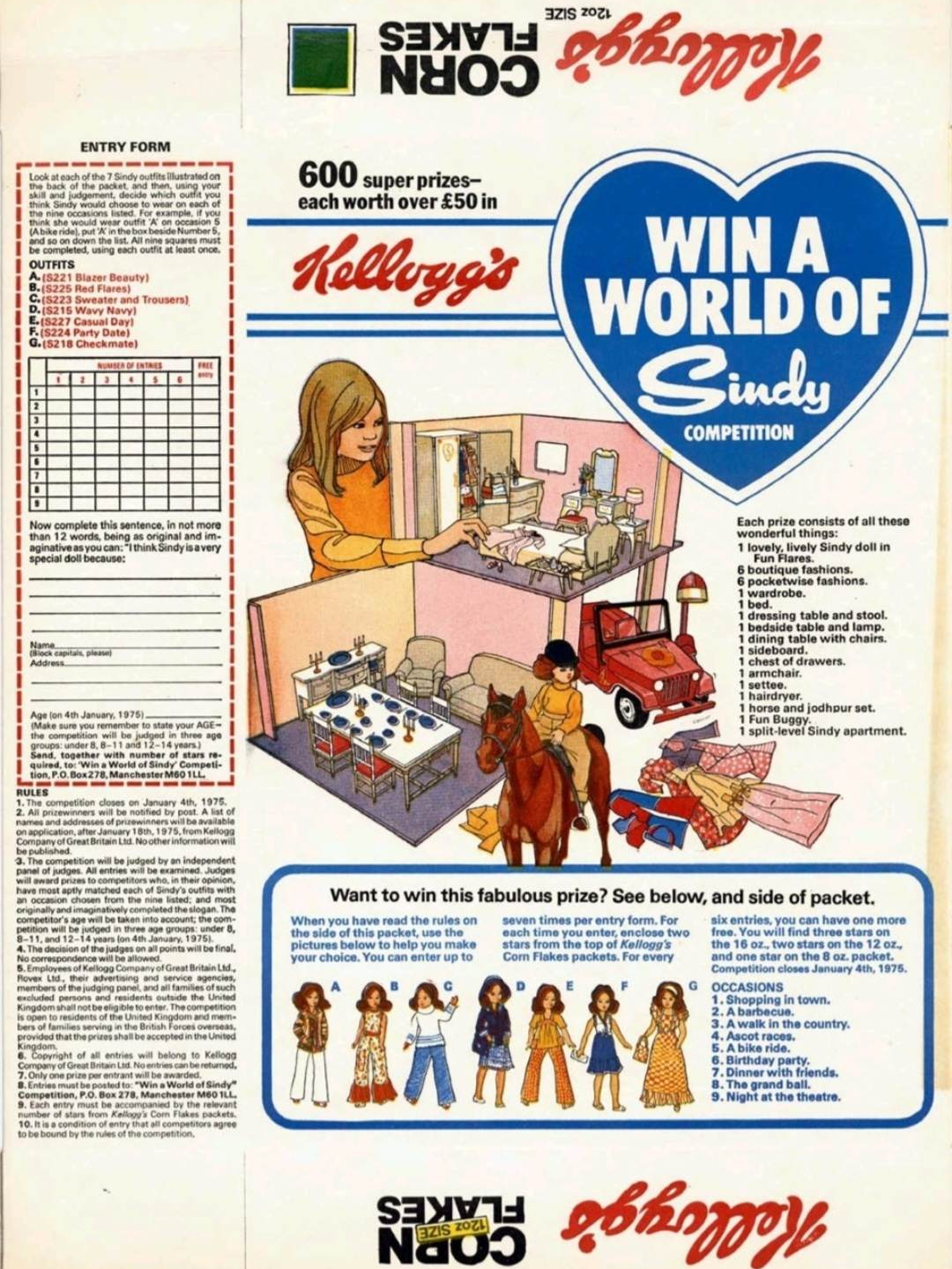 Sue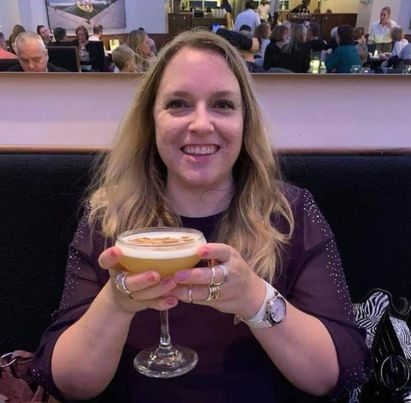 SHORT FACTS
Name: Sue Newson
Age: 52
Lives in: Hampshire, South East, England
Occupation: Medically Retired
Known for: One of the winners of the 1974 Kellogg's Sindy Competition
Favourite Sindy: As an ex dancer/performer, my favourite Sindy had to be my Ballet Dancer Sindy. I remember she had lovely Auburn Hair and a Mauve Tutu. I used to love putting her into all the different ballet positions.
Questions and Answers
1) Q: How did you first discover Sindy? A: My lovely Parents would have bought me my 1st Sindy, and my Brother, Clive, his 1st Action Man.
2) Q: How old were you when you got your first Sindy? A: I can't remember exactly how old I was when I got my 1st Sindy, but I was just 4 years old when I came home from school with my brother one day, to find out I had won the Kellogg's cereal packet Sindy competition. There was Sindy merchandise all over our lounge floor. So, so much of it. My brother Clive remembers the day well:
"We were trotting home from school as usual, opened the front door and saw a sea of shocking pink. Boxes of Sindy stuff filled our hallway. There was a jeep, a Sindy house, numerous packs of clothes and accessories. We were not a well-off family and I'd never seen so many toys in one place outside of our local toy shop. Sue was overwhelmed and couldn't believe she had won."
The event proved so overwhelming for the 4 year old me, that I promptly threw up (luckily not all over the Sindy merchandise).
To win the competition you had to come up with the end of this slogan: I think Sindy is a very special doll because – Even to this day, my Brother likes to wind me up that my slogan was really lame – "she has lots of lovely clothes, and I want to collect them all" In my defence, I was only 4…
3) Q: What model was your first Sindy? A: The Auburn Hair Ballet Dancer Sindy – I loved her so much.
4) Q: What kind of Sindy/Sindy item did you dream about as a kid? A: I always dreamt of having the Sindy Townhouse and Swimming Pool
5) Q: What kind of Sindy/Sindy item do you dream about now? A: I sadly no longer have any of my Sindy collection. In fact, about 8 years or so after winning my massive hoarde of Sindy merchandise, I gave away all of it to a younger friend of mine as I had grown out of playing with dolls. Just think how much all that would be worth on Ebay now! I now collect Steiff Hedgehogs and Dressed Bears.
6) Q: What led you into your Sindy career you have today? A: N/A
7) Q: Can you mention three people you think helped you there? A: N/A
8) Q: Do you have a special goal for your Sindy work? A: N/A
9) Q: Can you mention three people you think of as doll influencers? A: N/A
10) Q: What do you love/like/appreciate about Sindy? A: Although I no longer collect Sindy, I still think she is a great doll, and that she has a very wholesome image to portray to young children. Even when I was young, the range of items and products you could get was very broad, and now there is so much more diversity which is a very positive message for young children.
Anything else you'd like to share with us? "It has been an amazing turn of events that has brought me here to the The Little Sindy Museum. I just happened to make a comment on the Buy and Sell UK – 100% to the DEC Ukraine Appeal Facebook group, as a Sindy doll was being auctioned. I commented that I dare not bid on her, despite how pretty she was, as I now collect Steiff Bears. (If you scroll all the way down you can see Sue's lovely collection./TLSM) I went on to mention, in passing, that I won a competition as a child to come up with a slogan for Sindy.
Next minute, loads of people started messaging me saying the competition was well known amongst ardent Sindy fans, and I was put in touch with the lovely Martina. Since then, Martina has helped to bring back so many happy memories for me, by sending me photographs of the display she has of the Kellogg's competition prizes at the museum.
It was as if I was 4 years old again! I particularly remember being fascinated with the light switch on the bedside table, the noise the hairdryer made, and how fiddly the silver cutlery and the candlesticks were. It really has been such a blessing for me to revisit these memories. It is so amazing how we can be transported back to childhood by looking at photos. I could picture myself whizzing my Sindys, and Clive's Action Men across my bedroom in the Fun Buggy, and clip clopping the horse around the edge of the carpet. Such magical memories, that I am so very grateful for.
It made me realise what a lucky girl I was in 1974 to win all those prizes. £50 was a lot of money back then. My parents would never have been able to afford to buy all those items for me, even though they were the most kind hearted and generous parents my brother and I could ever wish for."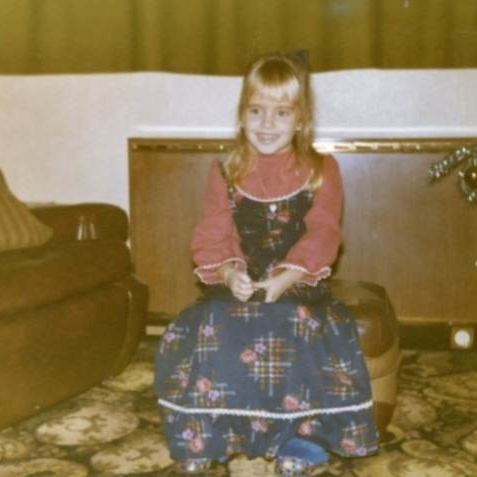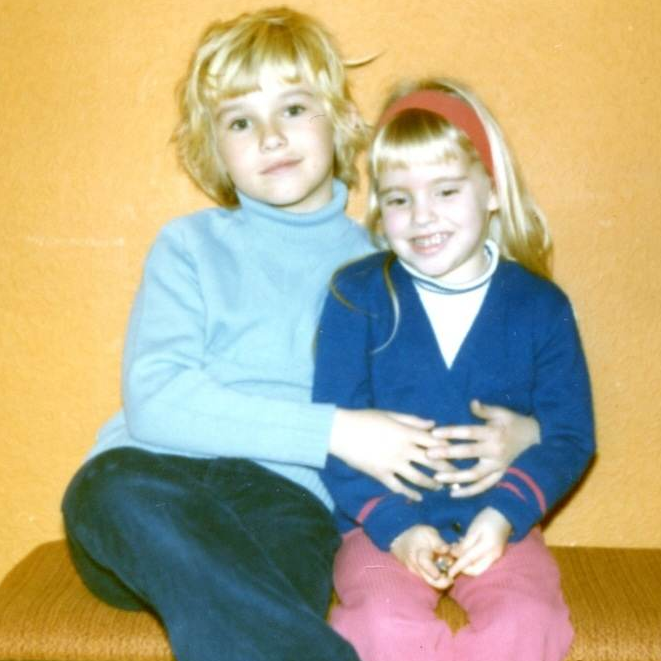 Below you can enjoy Sue Newson's Steiff Dressed Bears and Hedgehog collection!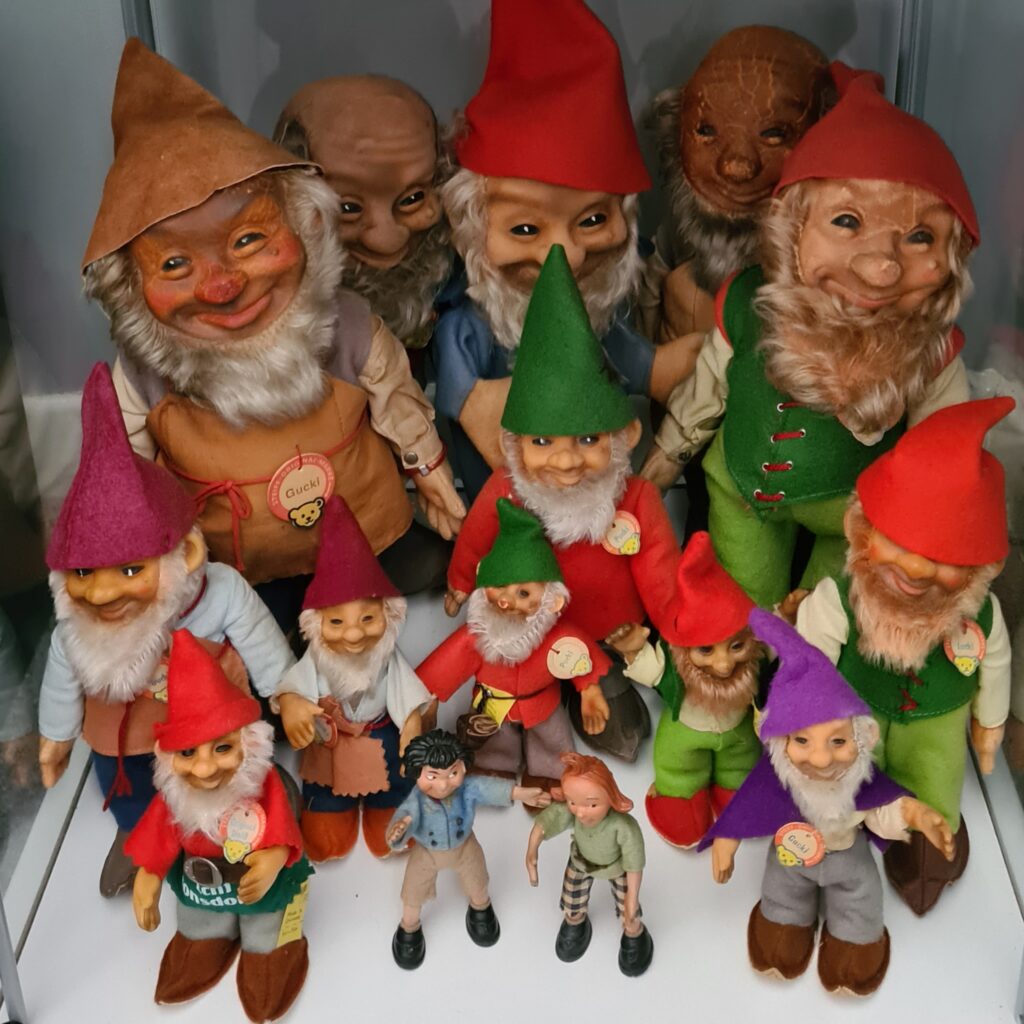 THANK YOU Sue Newson for sharing your childhood experience and for taking the time to answer all the questions!
And THANK YOU Jane Morgan and Fran Potter for making this possible!
February 2023
The photos below are from TLSM's Kellogg's Sindy competition display. Click on a photo to see them enlarged.