Here is the list of Sindy dolls from the International 1983 Sindy brochure.
More pictures and information will be uploaded as soon as time allows it!
If you own one of the dolls that aren't part of our collection yet and are interested in selling it, please contact us.
All pictures on this page are shown with the kind permission of Pedigree (and other mentioned on the photos).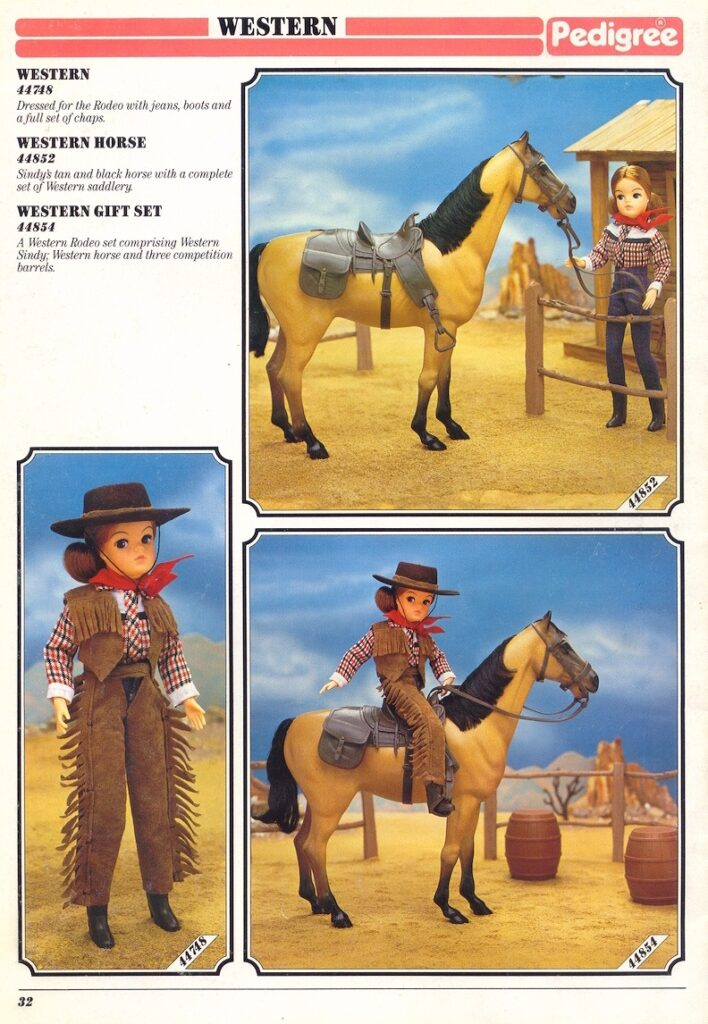 A bit strange, perhaps, is that they still used the prototype outfit from 1982 in the 1983 catalogue. They should've been able to take photos of the correct outfit since it was produced and sold the year before.
TLSM is not sure if the Western Gift Set was given the new design of the box, like the Western Horse on the photo to the right, or not.
If you have a striped one please share the photo with us!
For now, click here to see the 1982 version!
The shirt is found in different variations, as mentioned before.