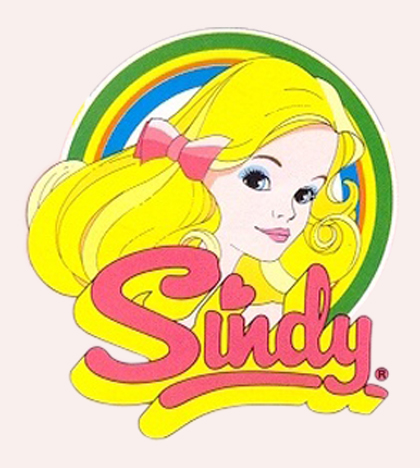 I think I'll let author/editor Susan Brewer's written words start the introduction of 1986. She's the superb writer of TLSM's History part, that you can find here on TLSM's web site.
The text below is only a small part of her The Doll You Love To Dress! History text:
"But then, in 1986, something really weird happened. She changed her face. No longer was she sweet and demure; she seemed have developed a lop-sided smirk and the face seemed slightly more mature. By now Sindy had gained masses of adult collectors and many of them were outraged, though children weren't so worried. After all, there were now plenty of other teen dolls on the market so it's unlikely that Sindy was regarded with the same affection." Thank you, Susan, for writing this for TLSM!
Not only had the Sindy doll a new design, so did the logo and the packaging/boxes!
Here is the list of Sindy Scenesetters from the 1986 brochure. 
More pictures and information will be uploaded as soon as time allows it! Click on an image for more detailed photos.
If you own one of the scenesetters that aren't part of TLSM's collection yet and are interested in selling it, please contact us.
All pictures on this page are shown with the kind permission of Pedigree.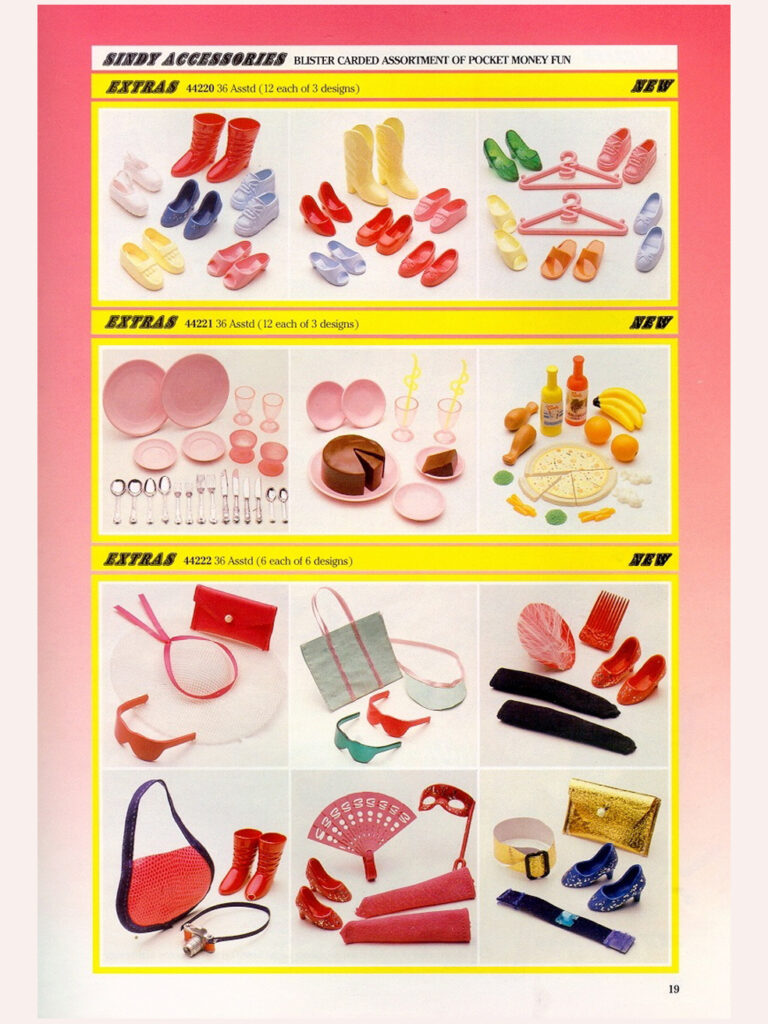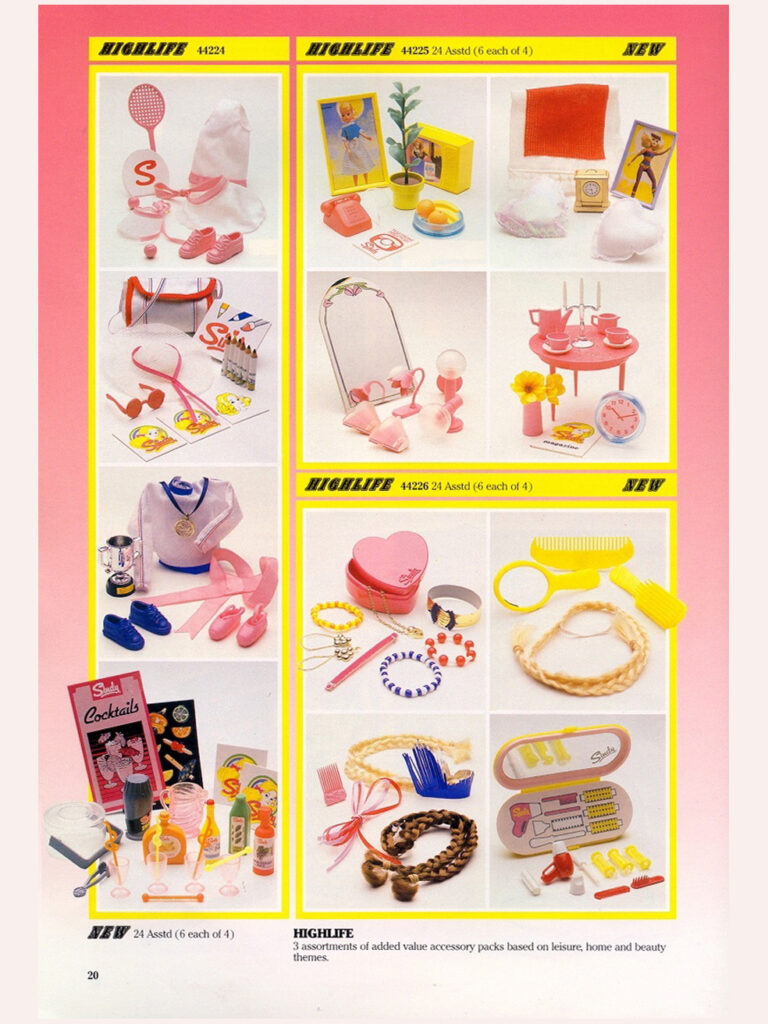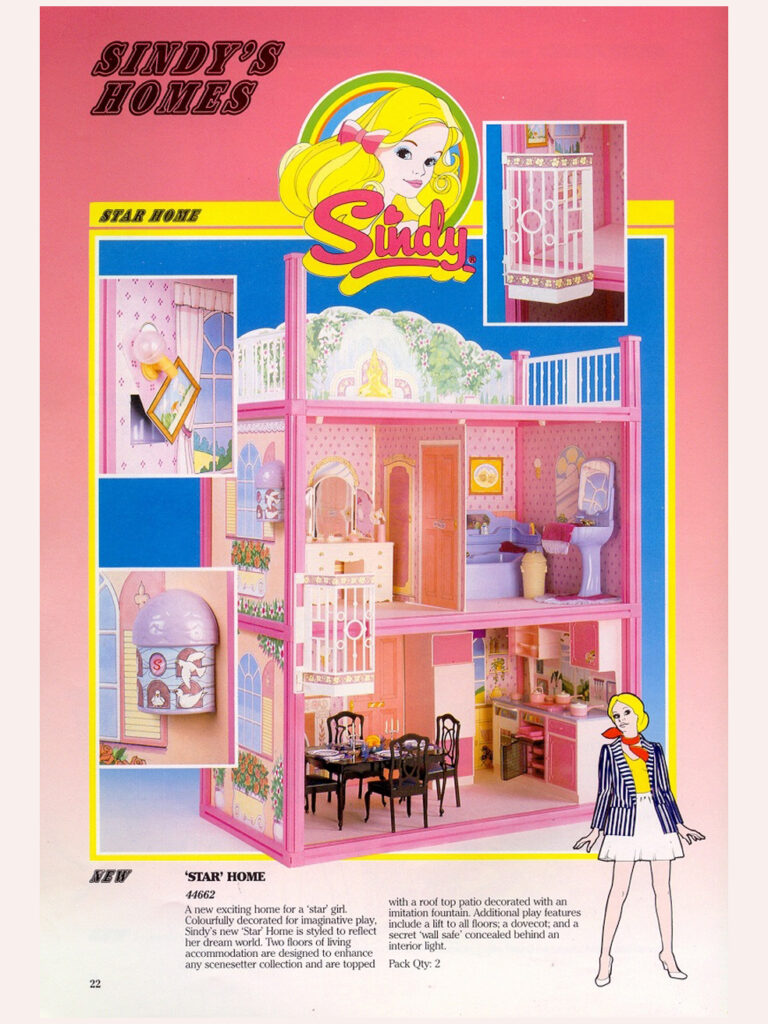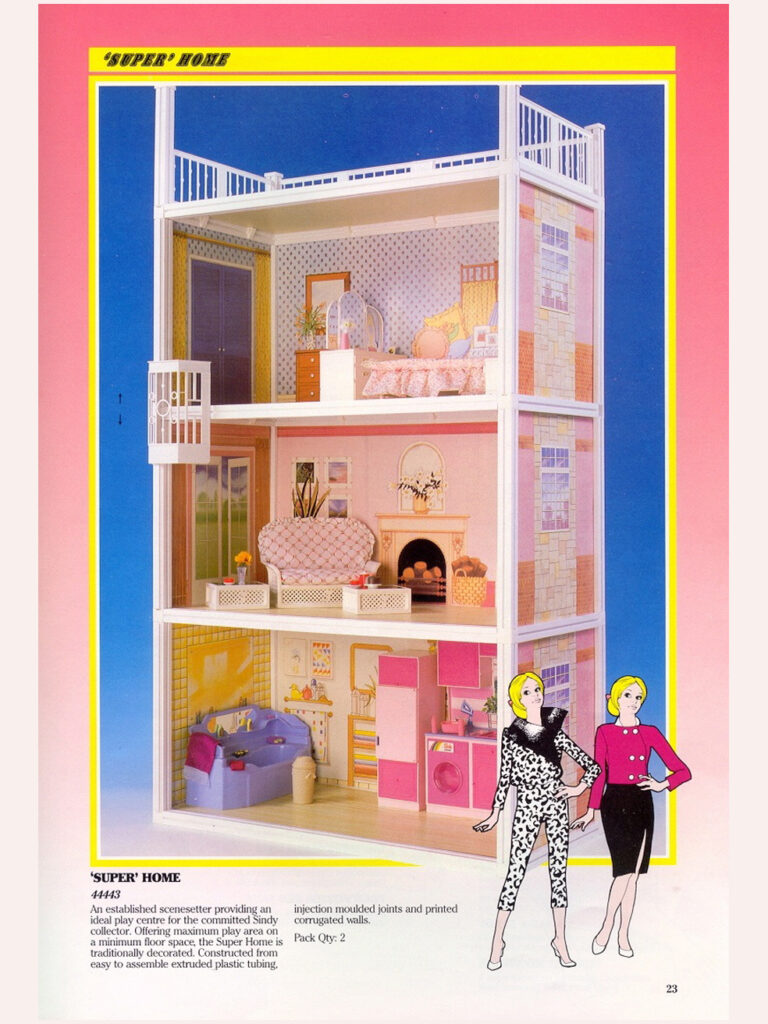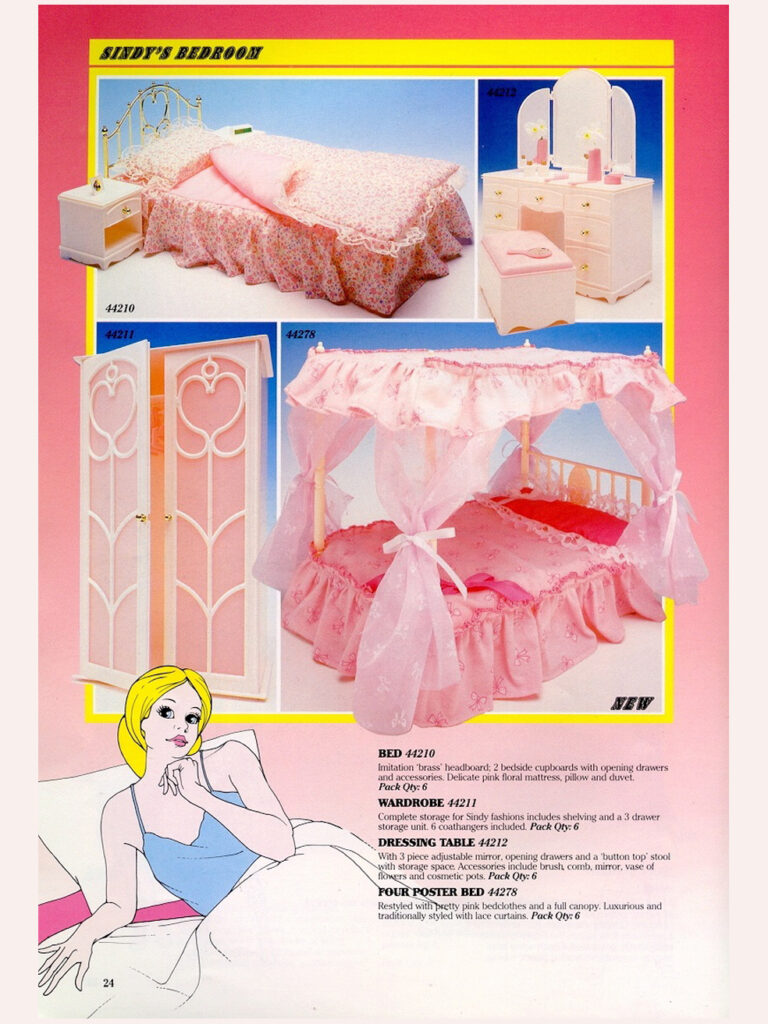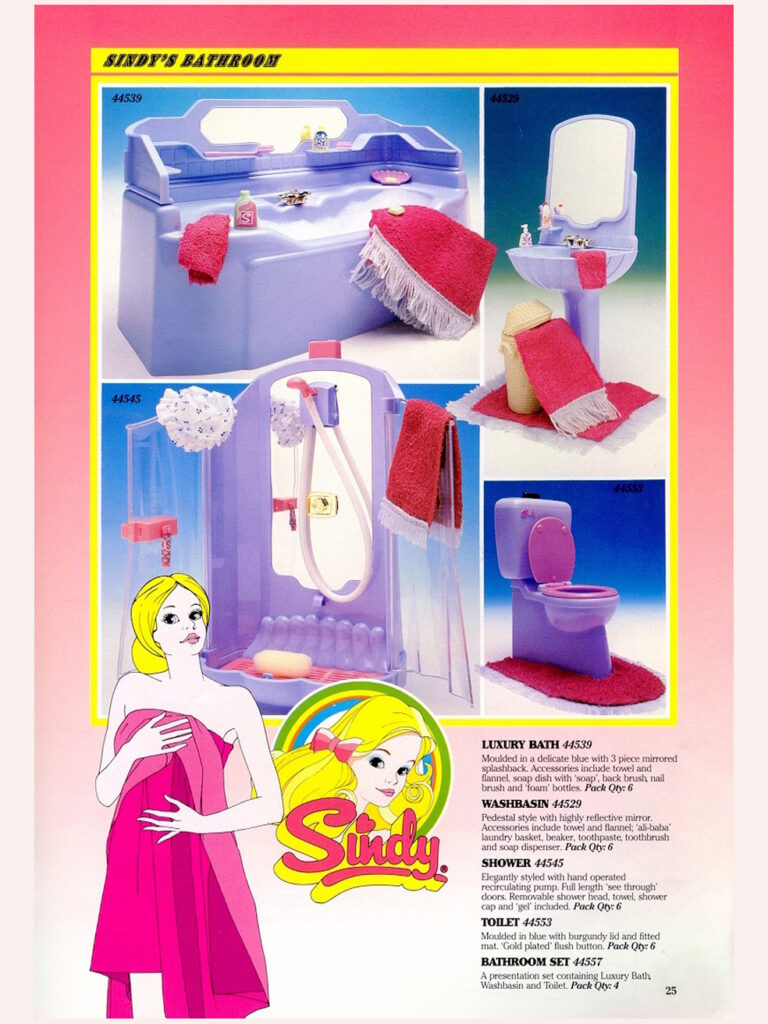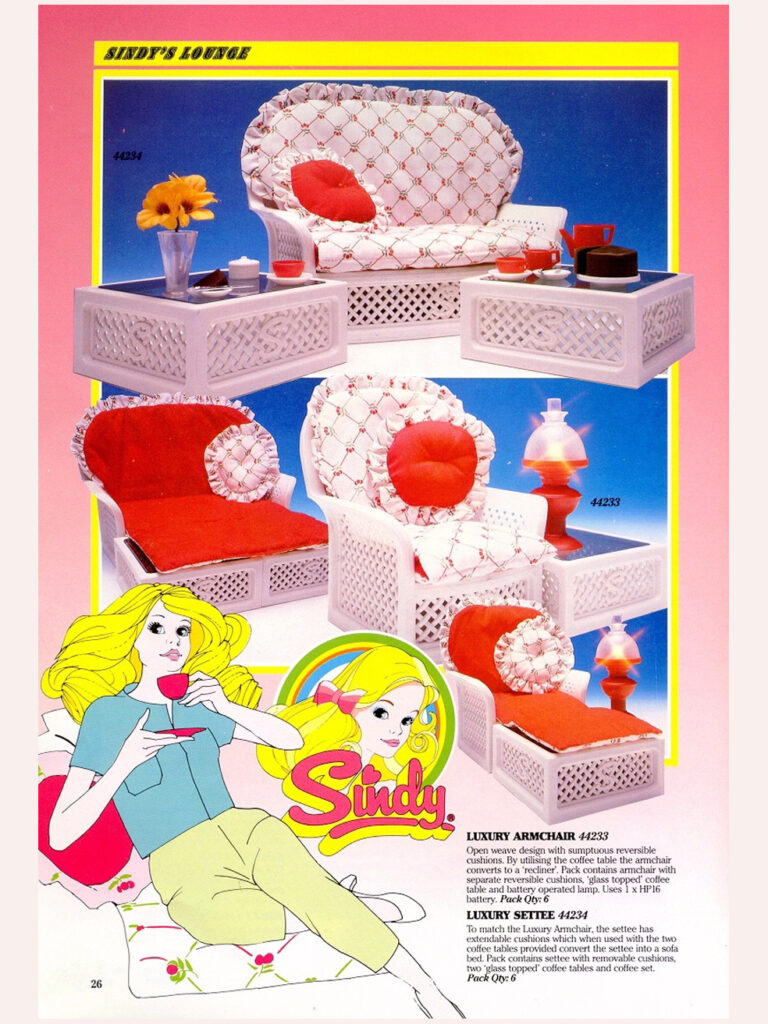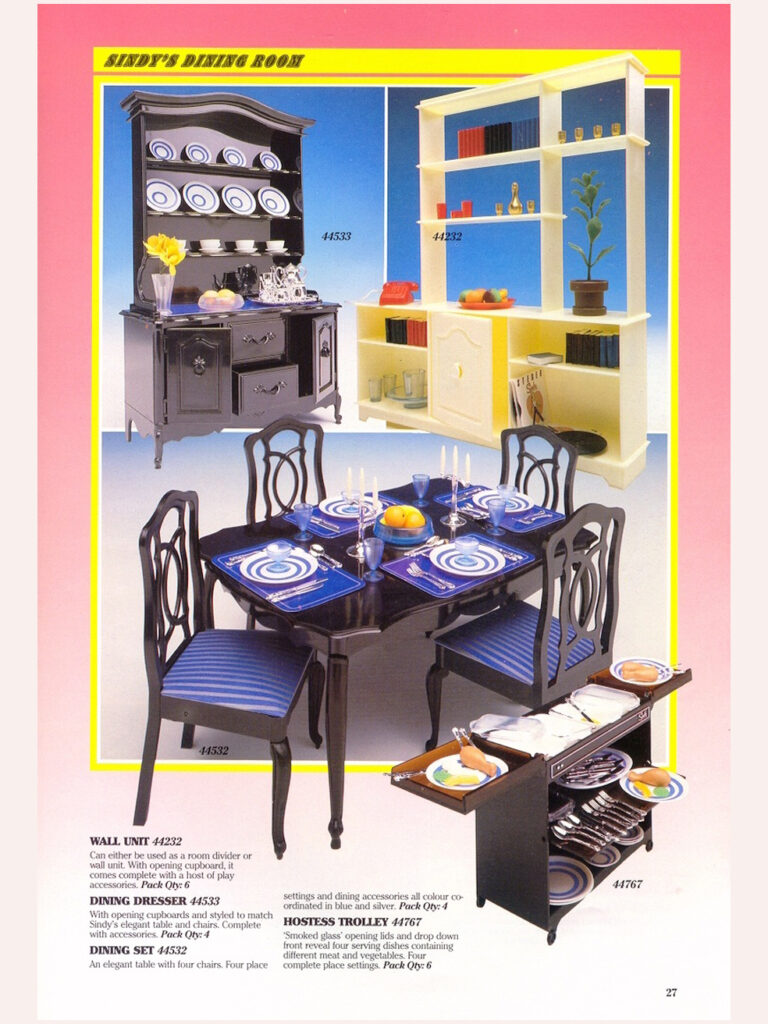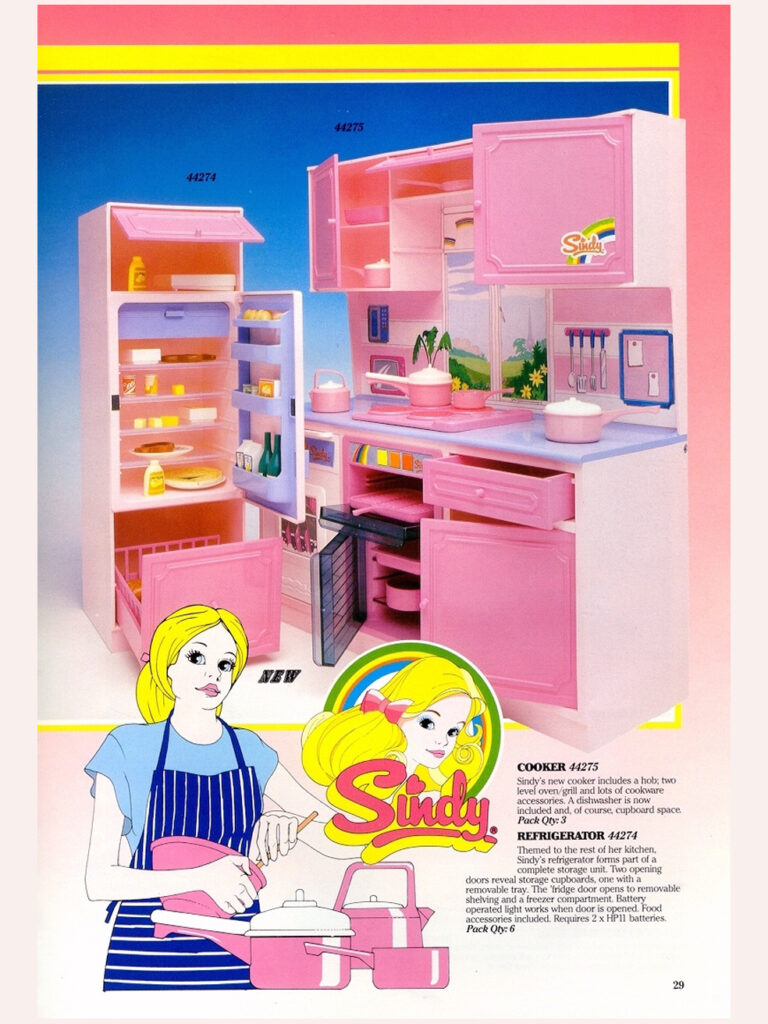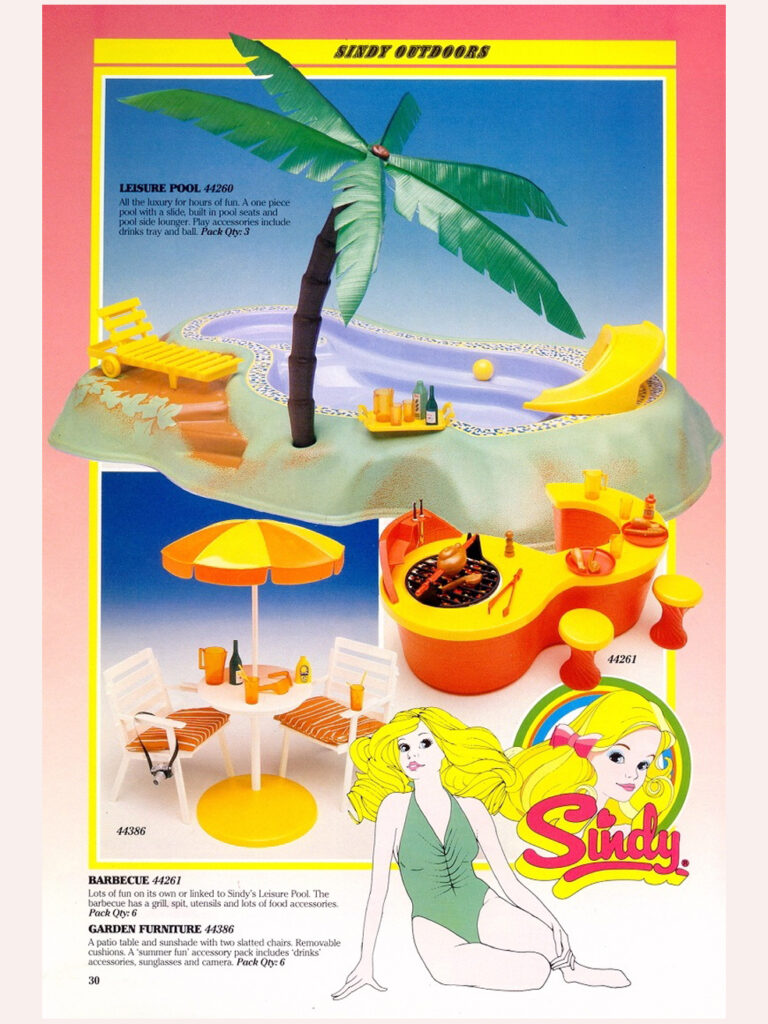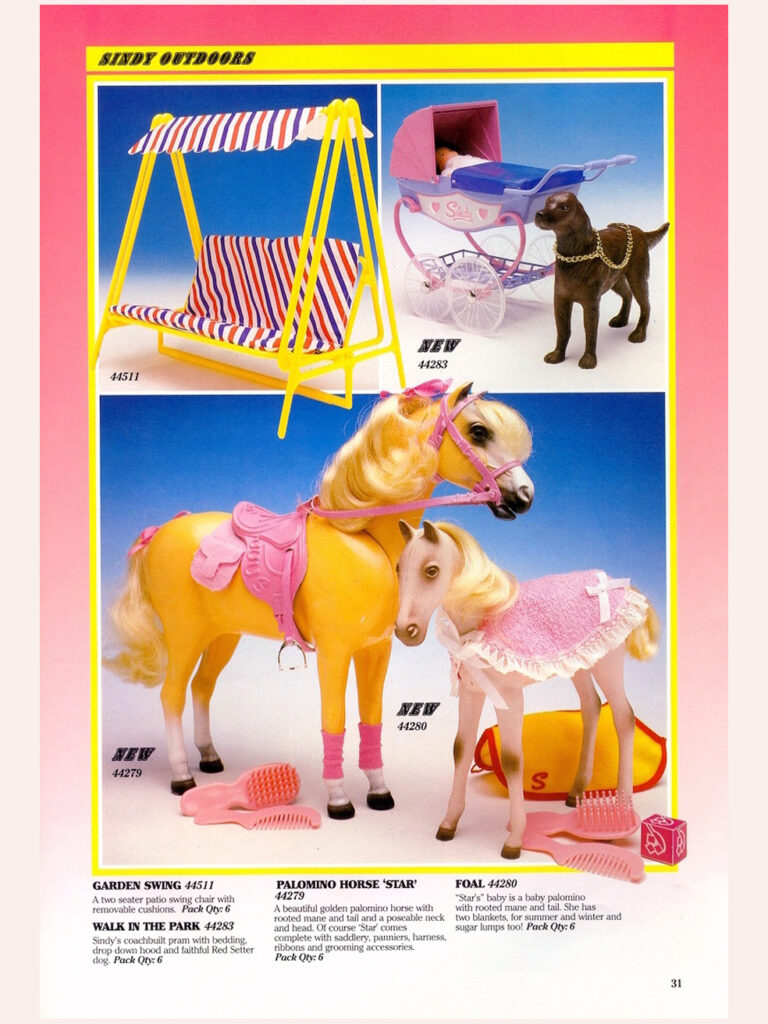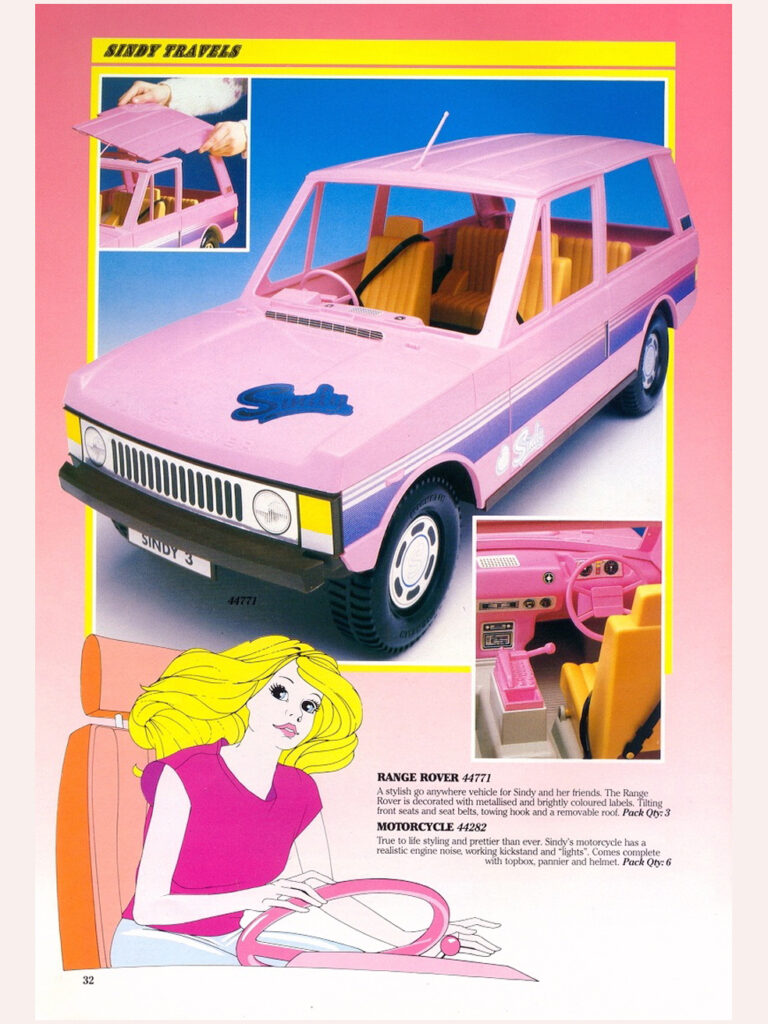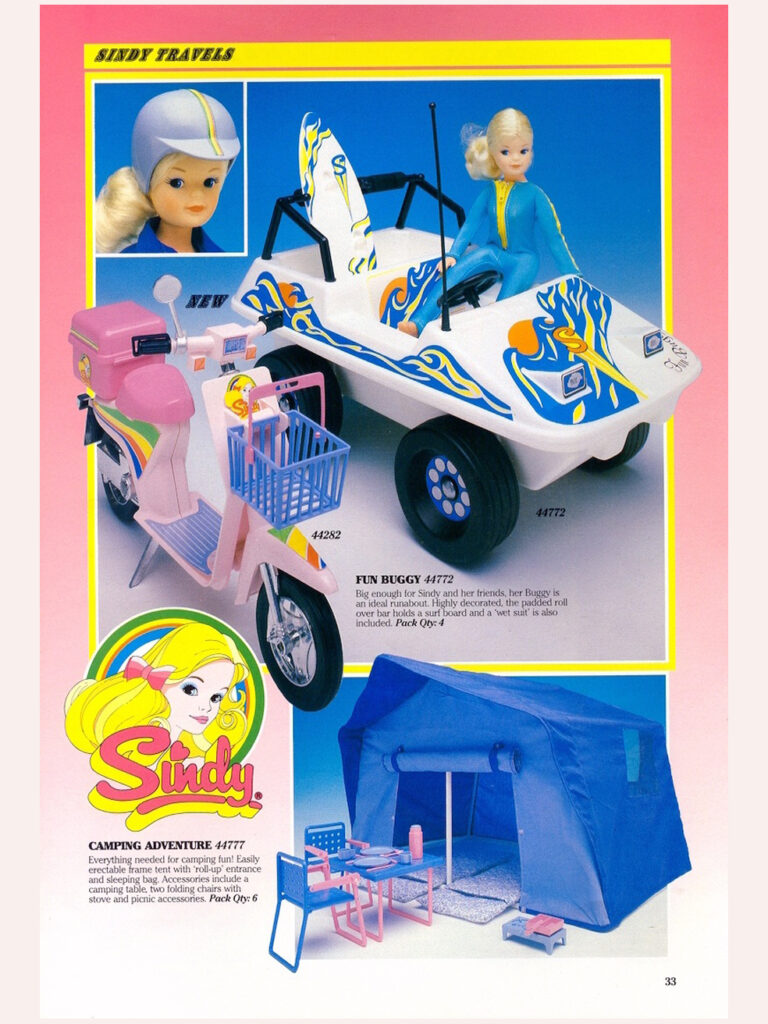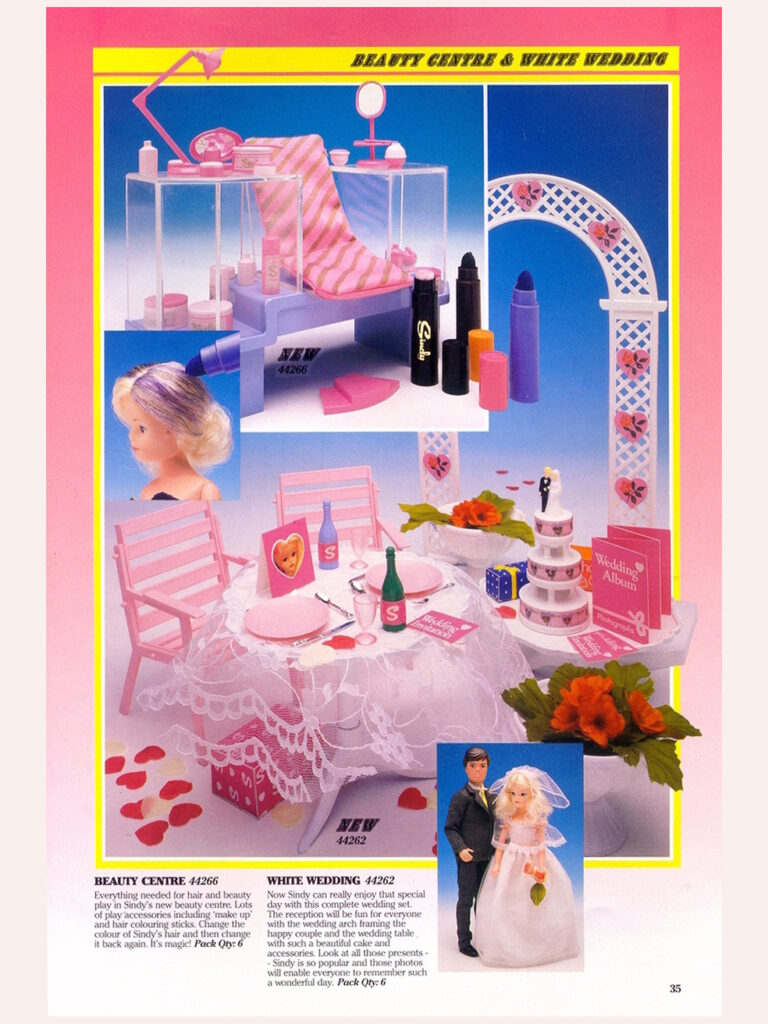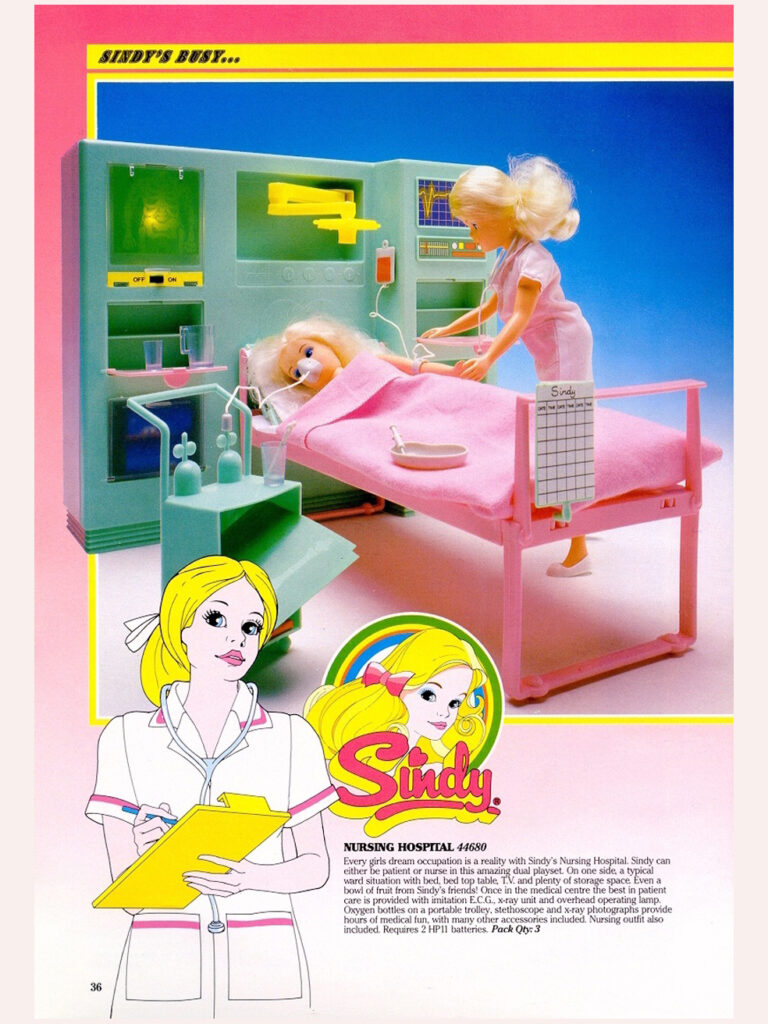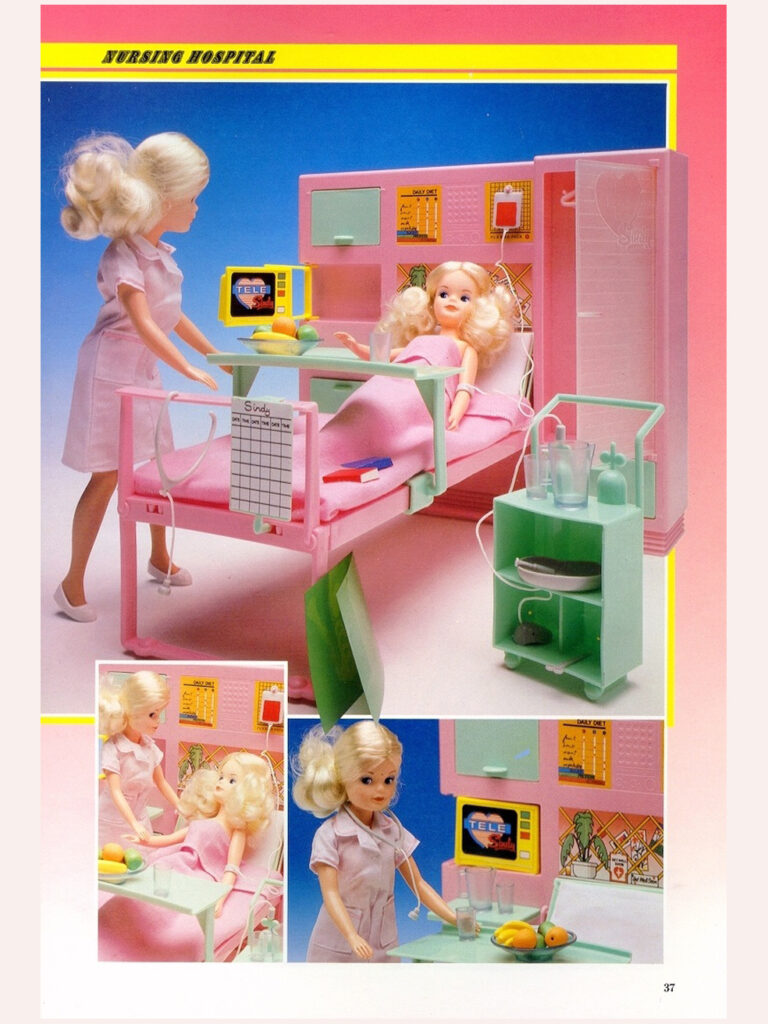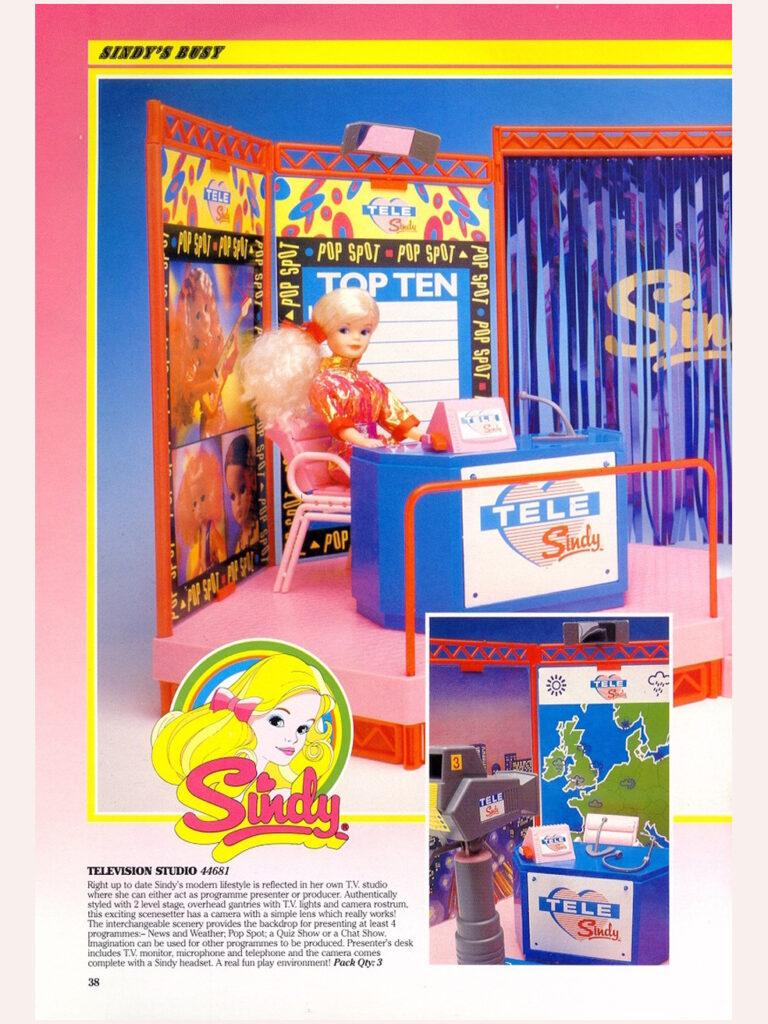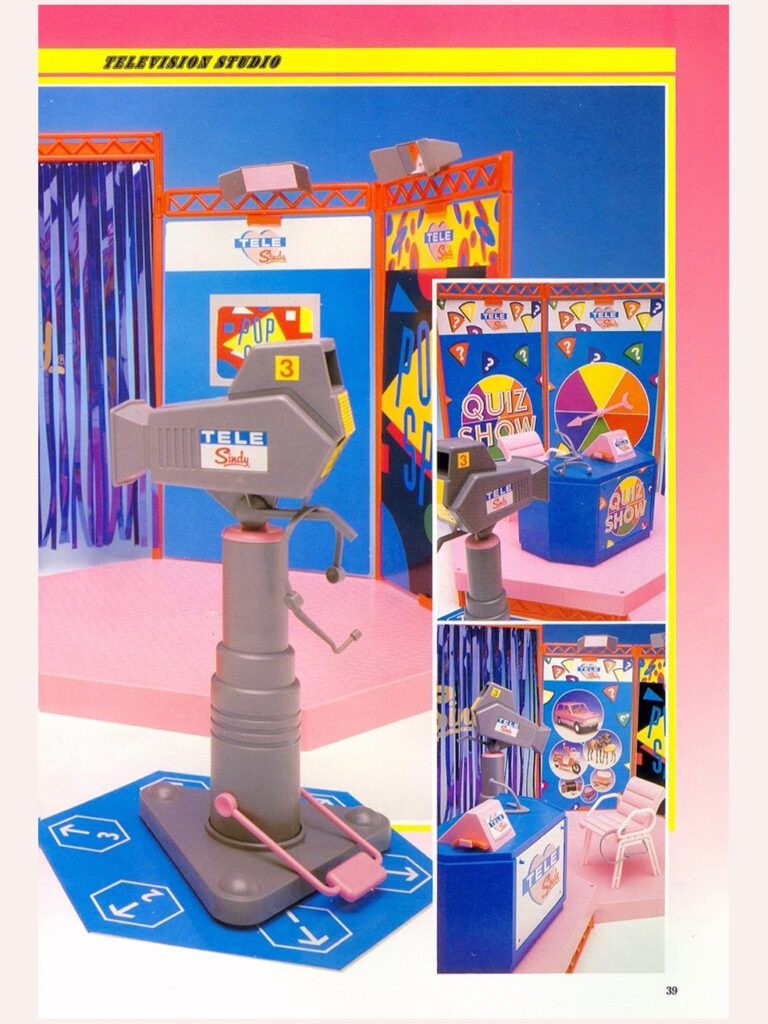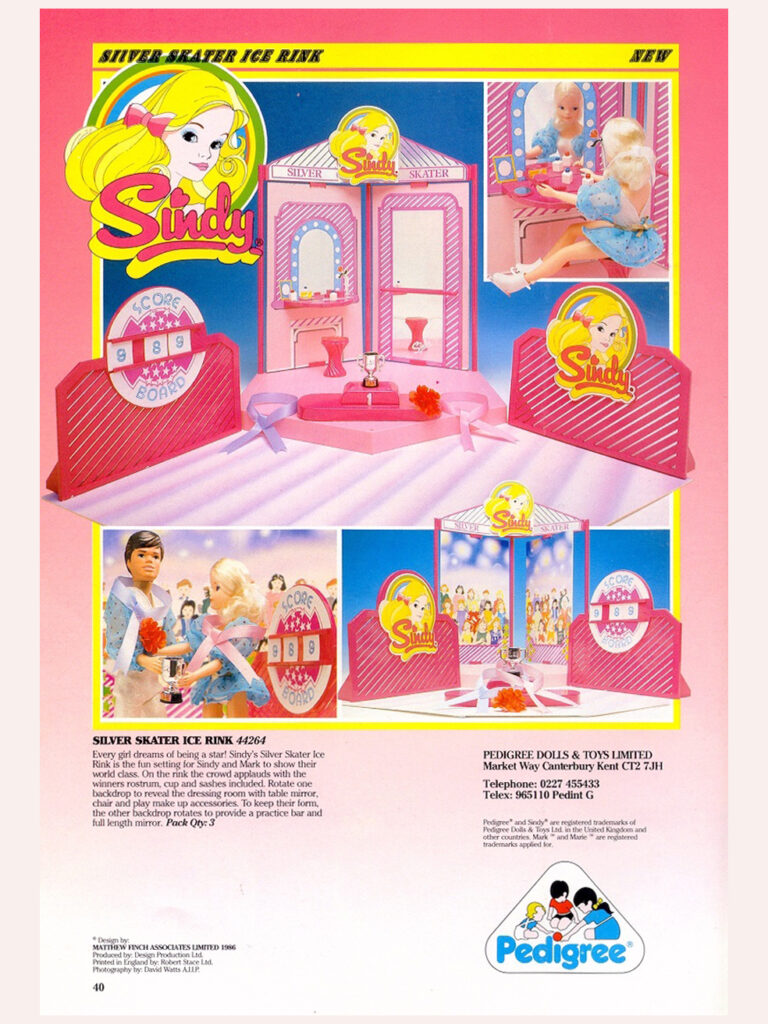 Paul Jackson has kindly shared his 1986 Trade Price List ( and also his fair price listings from 1983 and 1984). This was the price the Toy stores payed when buying Sindy things to their stores. The price their customers had to pay was of course higher.