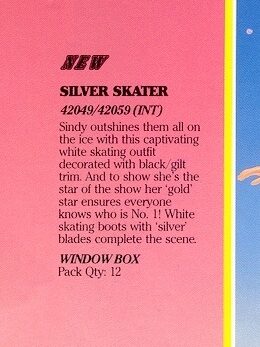 From the 1986 Sindy Catalogue.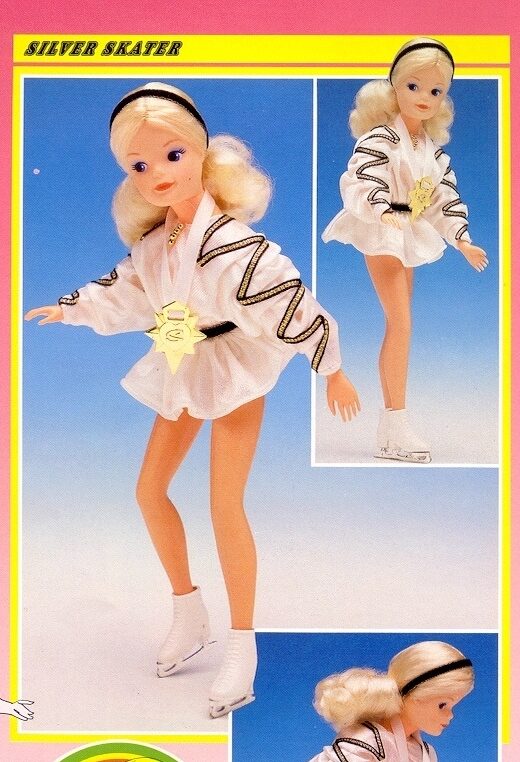 Click on a picture to see them enlarged.
Silver Skater Sindy has long rooted hair, "Sindy" molded on the back of her head, movable head, movable arms, twist'n'turn waist, movable hips and click-click legs.
TLSM has the first issue of Silver Skater Sindy, one still in the box and one skating in the display cabinet.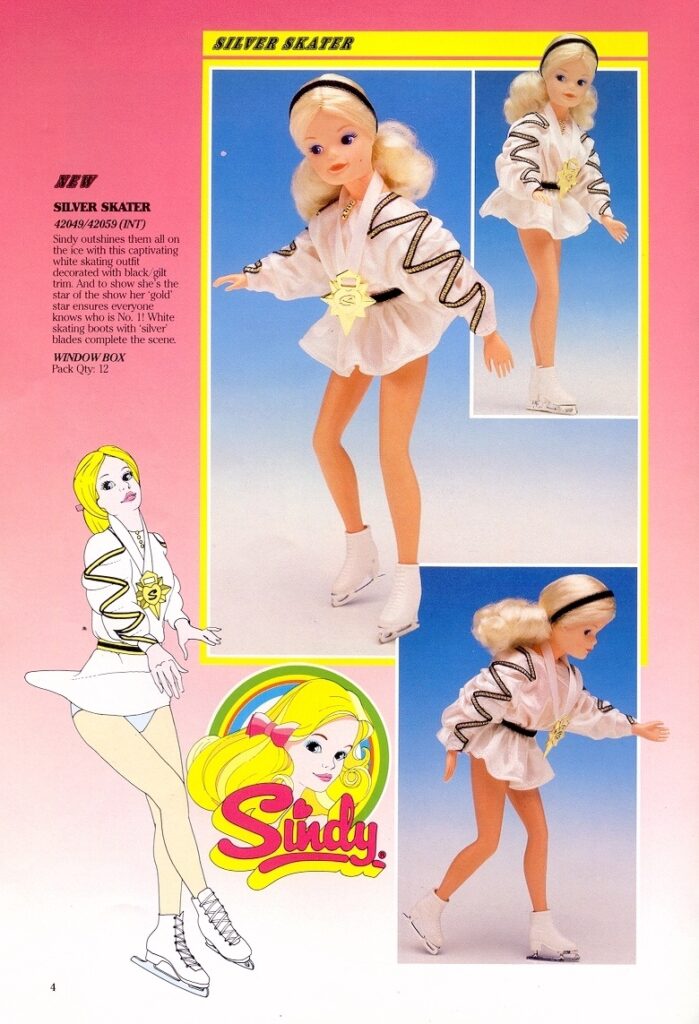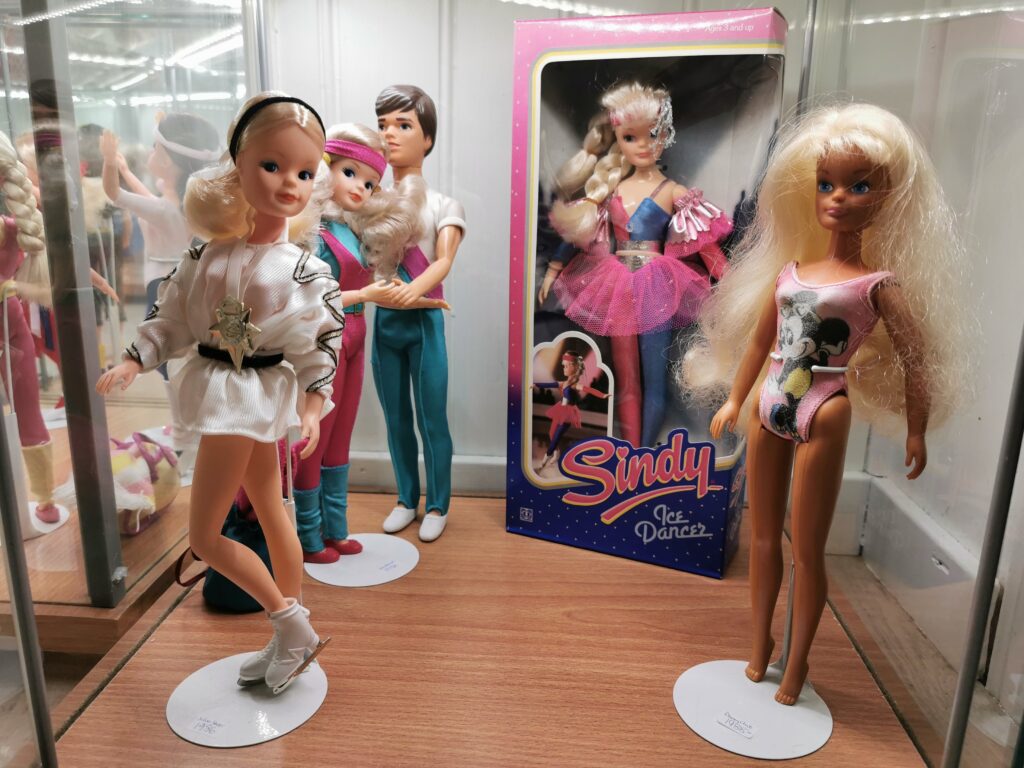 The second issue of Silver Skater Sindy had a red ribbon with "Sindy" written in white across her shoulders, on top of the white one with the medallion around her neck. She also came with the much used and well known equestrian prize trophy in the new designed box.