All photos on this page are taken by Karen herself.
SHORT FACTS
Name: Karen
Age: 47
Lives in: Perth, Western Australia
Occupation: I drive big mining trucks
Known for: My sindy collection
Favourite Sindy: Gayle
QUESTIONS/ANSWERS

1) Q: How did you first discover Sindy? A: My mum and I would go to a large swapmeet that was on every month and that's where we found sindy dolls, horses and clothes

2) Q: How old were you when you got your first Sindy? A: Probably about 10 or so but none of mine were new! All pre-loved girls found at the swapmeet.

3) Q: What model was your first Sindy? A: I found some photos of my childhood sindy! I had a blonde masquerade and a few blonde basic bodies. I had no idea that Sindys came in other hair colours, skin colours or body types until I started collecting as an adult

4) Q: What kind of Sindy/Sindy item did you dream about as a kid? A: I probably dreamt about getting more horses for them!

5) Q: What kind of Sindy/Sindy item do you dream about now? A: I would really love to find the gayle ballerina, a blonde western sindy with horse and an auburn masquerade

6) Q: What led you into your Sindy career you have today? A: Just childhood memories of going to the swapmeet with mum and how much fun I had playing with sindy with my sister

7) Q: Can you mention three people you think helped you there? A: My mum definitely! She really liked sindy and would buy me the dolls from the swapmeet. My sister, as we would spend hours and hours playing and making up adventures for our sindys and our dad for building these great houses for our dolls with nothing but mdf board and small pallets for the walls!

8) Q: Do you have a special goal for your Sindy work? A: Id really like to increase my Instagram following! I guess to do that I need to post more nice sindy pictures!

9) Q: Can you mention three people you think of as doll influencers? A: Bonita from @Dresslikeasindy on Instagram, Rachel Godfroy and Steph from @realfarklesparkle on Instagram

10) Q: What do you love/like/appreciate about Sindy? A: I always liked sindy better than barbie as she looked more real and I loved how she could do the splits and sit on a horse properly. I love how there are so many different sindys in many skin colours, hair colours and so many lovely outfits. I've met a lot of lovely people through the Sindy community to which has been wonderful

Anything else you'd like to share with us? Yes long live Sindy!!! I really hope that Sindy will be available in toy stores again for future generations to enjoy like we did and I look forward to seeing what Sindy will be created for her special 60th this year!
Karen has an amazing collection of Sindy dolls that most Sindy collectors only dream about to find. She has 4 Pedigree AA Sindys, 6 Marx Gayle Sindys, 7 McDonald's Sindys and one of each 4 variations of Skater Sindy!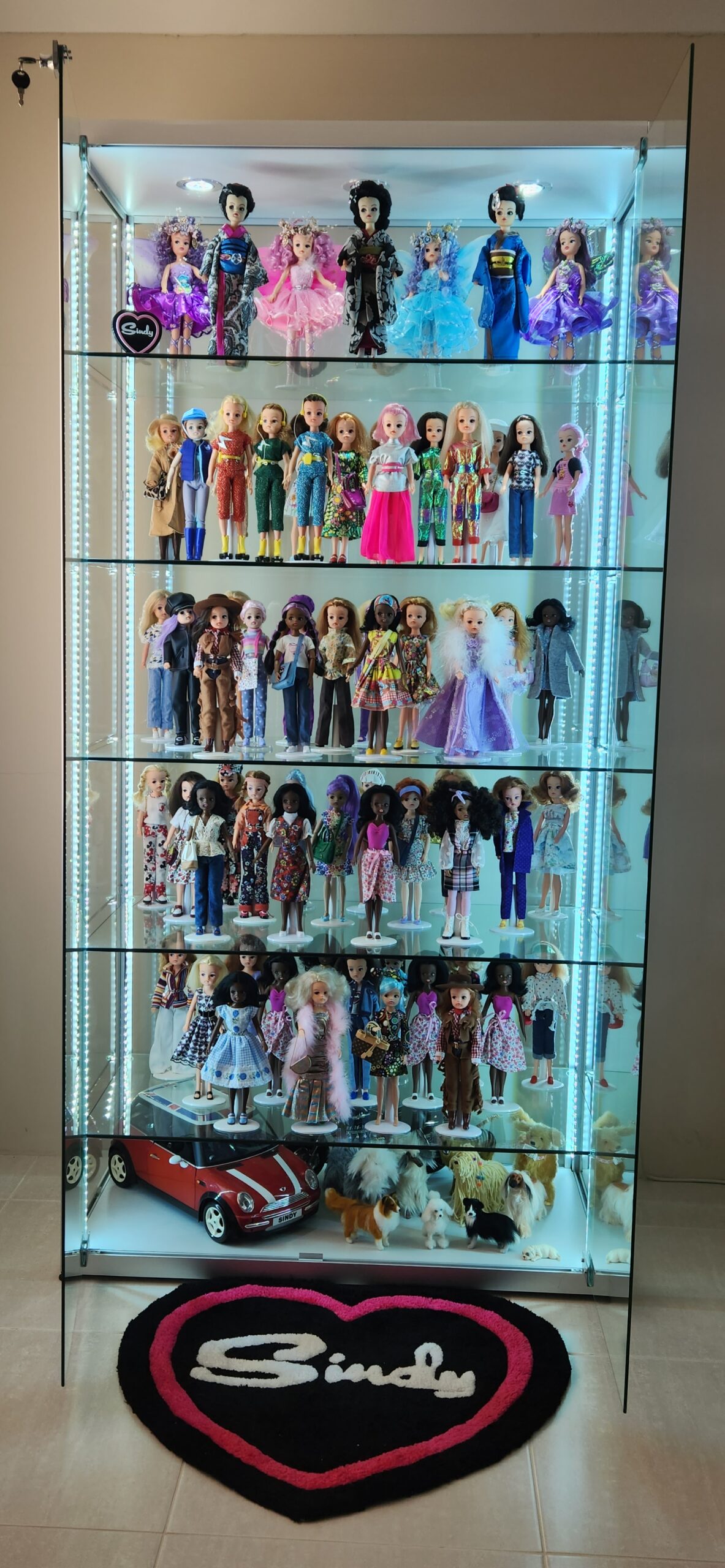 Regarding the four photos below Karen says: "The Sindy photos was from 1993 when I was 17! The only thing I've kept from that photo is the brown horse, everything else got sold sadly…"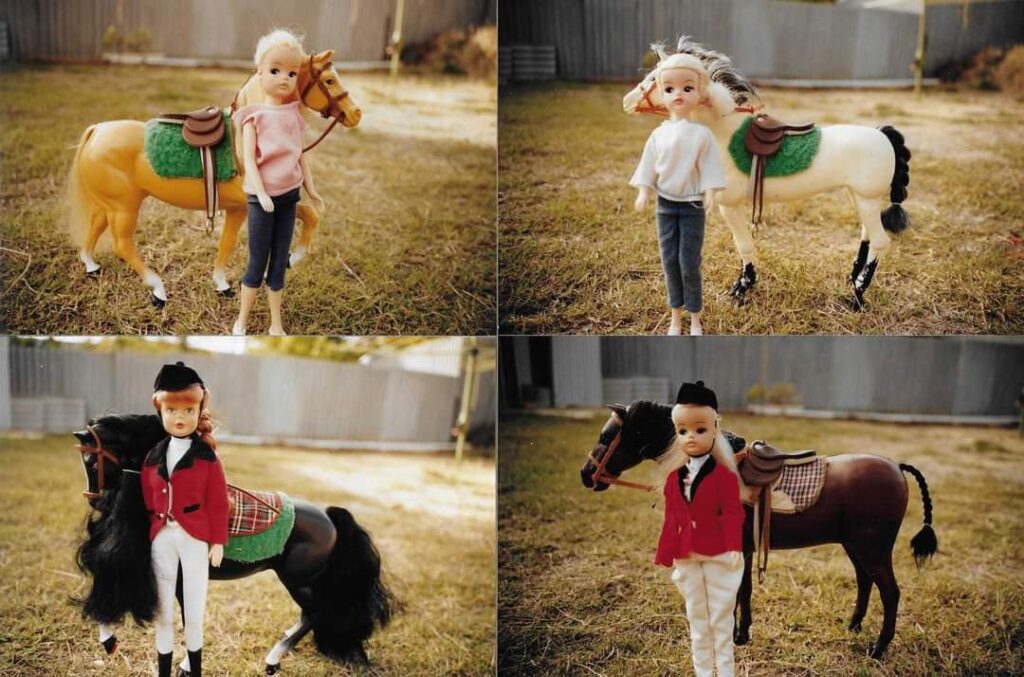 Karen creates wonderful sceneries for her Instagram photos. (Click on a photo below to see them enlarged.)
She says: "These are my all time favourite Sindy photos. I love setting up scenes and especially with my horses or showing the Australian way of life are my favourite!"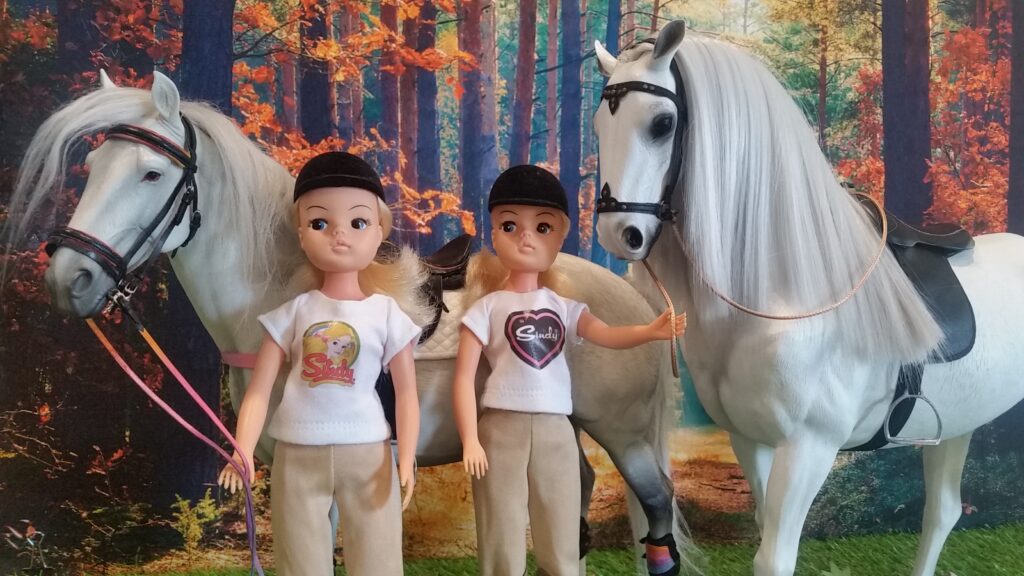 Regarding the photos below Karen says: "These are photos I took of my Sindys when I took them to work one time!! My colleagues looked at me strangely but I didn't care 🙂 These were taken in November 2020."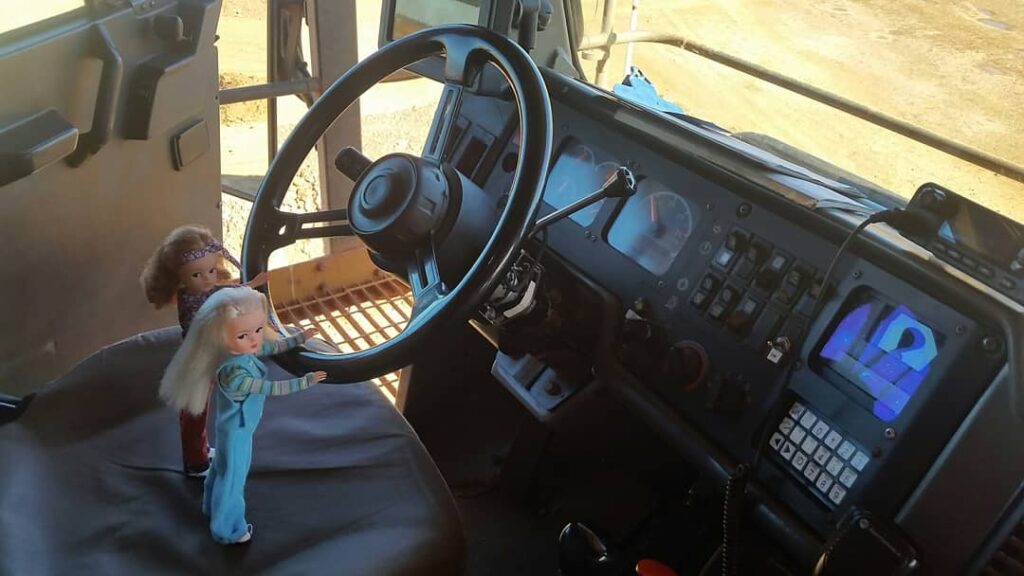 THANK YOU Karen for sharing your amazing collection and photos and for taking the time to answer all the questions!
February 2023