If Sindy has a "real" cousin, the Brazilian doll Susi would be the one! Both Sindy and Susi were licensed by the American Ideal Toy Company to be produced in their own countries by another company Brazil: Estrela and UK:Pedigree The first version of both dolls were looking like a Tammy doll from the 1960's.
For more information about Tammy or Susi click on the pictures below.
To TLSM's great joy Gisela Castro has written a special foreword about Estrela Susi for us!
Gisela Castro has a great website about Susi, she is a retired teacher who's 58 years old and lives in Porto Alegre, a city in southern Brazil.
She says: 'I love dolls. Besides Susi, I collect Barbies and Disney dolls. I currently have more than 400 dolls. I have some copies of Monster High; Ever After High; Harry Potter, in addition to other dolls that I think are cute. I still keep my dolls from my childhood. This is a hobby that gives me great pleasure. My relatives say "the dolls are going to kick me out of my apartment".'
Susi Doll – Brazil (written by Gisela Castro)
"In 1966, the Estrela Toys Manufacture introduced the Susi doll in Brazil. Created under license from the American Company Ideal Toys, creator of the Tammy doll. Susi has been a beloved fashion doll for several generations. It was manufactured until 1985 with more than 20 million units sold (1st generation).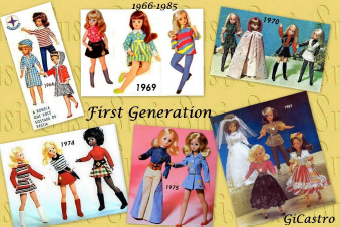 Susi was released again in 1997, and had its continuous production until 2013 (2nd generation). After this year, we found a launch in 2015, specifically for sale at Carrefour Supermarkets. The doll was of a lower quality than those released previously.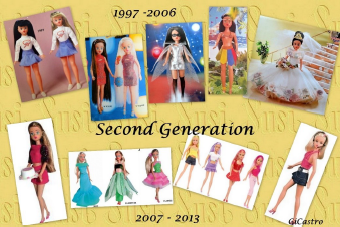 In 2016, in celebration of the 50th anniversary of the Susi doll in Brazil, Estrela launched a "Susi Bride" with the 2007 modeling.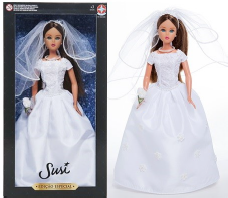 In December of that same year, a doll with the same model as Susi was launched, named Adunni – a partnership between Estrela and Ri Happy Stores, PBKids and the Baobá Fund (an NGO whose goal is to mobilize people and resources to support projects in favor of racial equity).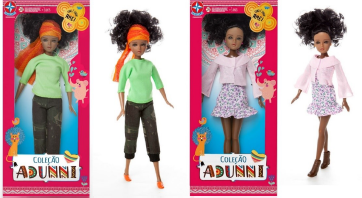 In 2021 october, in celebration of the 55th anniversary of the Susi doll in Brazil, Estrela launched a "Susi Sunday Walking" with the 1971 modeling.
It also launched Susi representing the characters Max and Eleven from the American series "Strangers Things".
Over the 50 years of production, Susi went through several modifications: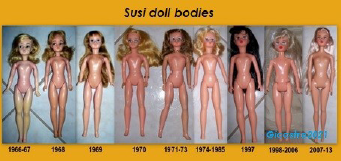 1966 – Similar to Tammy doll (Ideal Toys) but with pink lipstick.
1968 – There is a change in the face.
1969 – Year of big changes: Susi gets plastic eyes, eyelashes and her arms and legs can be bent – "Susi does a pose"
1970 – Susi's body allows you to rotate the waist.
1971 – Another big change: she moves her head and rotates her waist completely. Spread your arms and move in all directions. Move your hands and flex your wrists and elbows. The legs are articulated and foldable.
1974 – Susi increased her size and there was a change in her face, the material used is softer. The body remained the same. This modeling was preserved until 1985.
1997 – Susi is re-released in celebration of Estrela's 70th anniversary. She returned with a 1966 body and a 1974 head.
1998 – Susi gets a new model, created by Wilson Igutti, who separated the head from the neck.
2007 – Susi got a new model: a new face and body was very similar to Barbie's."
Gisela Antunes de Castro
The Little Sindy Museum are lucky to have three Estrela Susi dolls kindly donated by the very talented Joyce who lives in Brazil and have a lot of followers on Instagram as The Tiny Cellar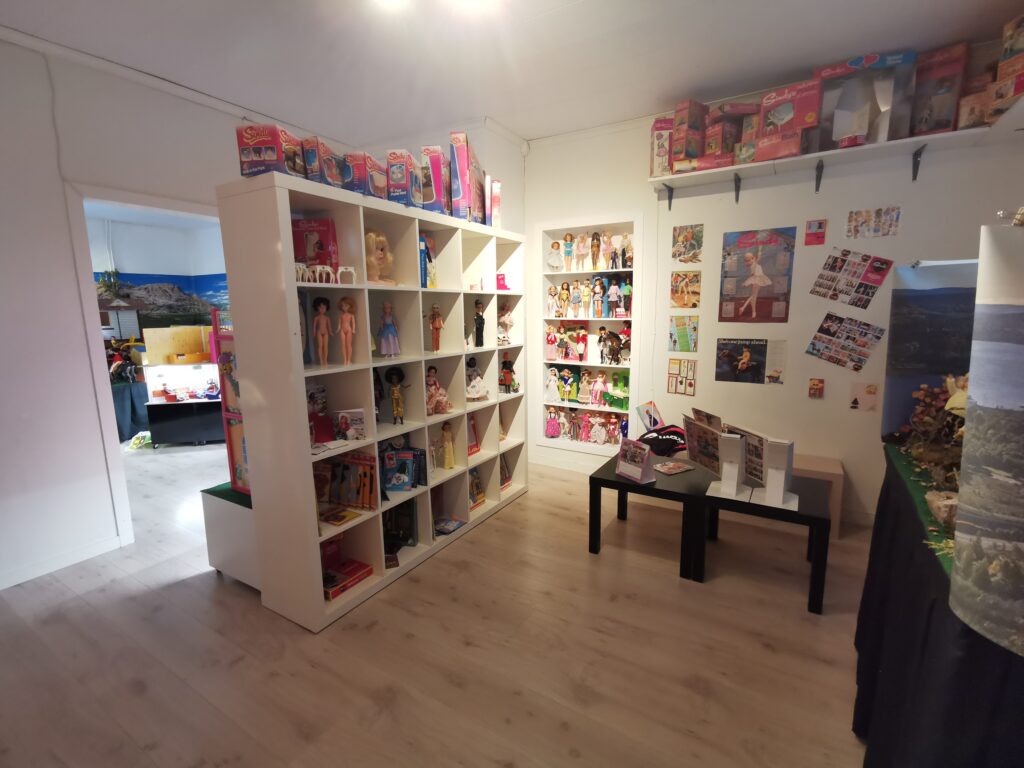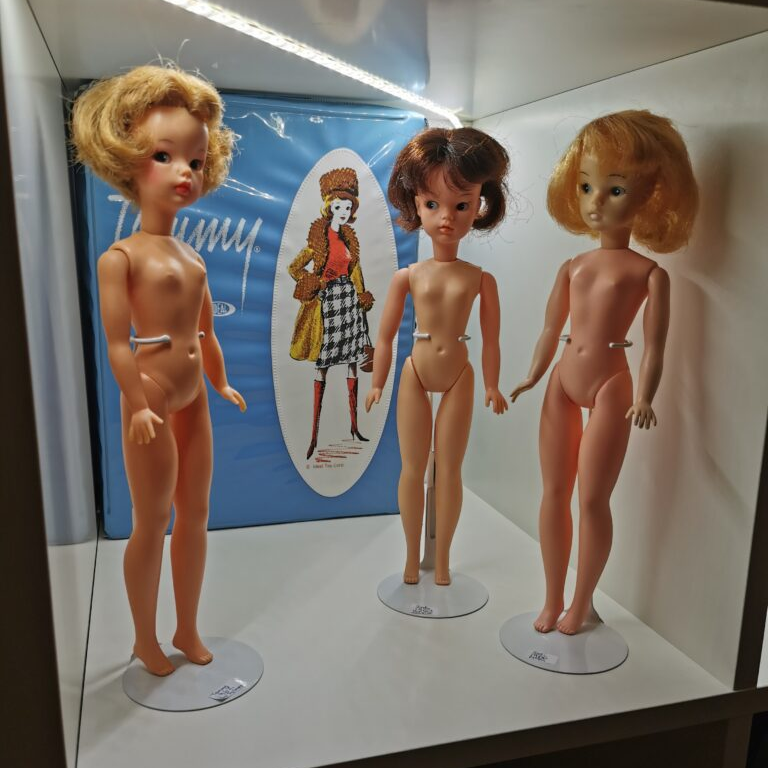 More info about Estrela Susi dolls: -> https://sites.google.com/site/bonecasusidaestrela/home