Photos below taken by Matthew Hadley aka @dollsabouttown and some were published in Mam'selle June 2022. (If you scroll even further down you can see them enlarged as well!) As you can see Matthew used an active Sindy, on his photos, and not the original McDonald's doll since she's not able to pose as good.
On his Instagram page Matthew wrote: "Happy Sunday, viewers! Join Sindy and I today as she delvers delightful customer service at McDonalds! 🍔🍔🍔 Taking some time to enjoy the gorgeousness of Sindy made by Marx, under licence from Pedigree and introduced into the USA in the late 1970's, and the uniform of the never-for-sale-in-toyshops 'McDonalds Sindy', 1982. These elusive Sindys were especially made by Pedigree Toys for a McDonalds management convention in the USA but were not delivered and lay in a warehouse until 1985, when The Doll Factory of West Palm Beach, Florida, discovered them and sold them on the collectors market for a mere $15 each! These dolls now command very high prices – after years of searching I was lucky enough to acquire the uniform recently at a bargain price, and after a fairly major restoration here it is for your viewing pleasure!🍔"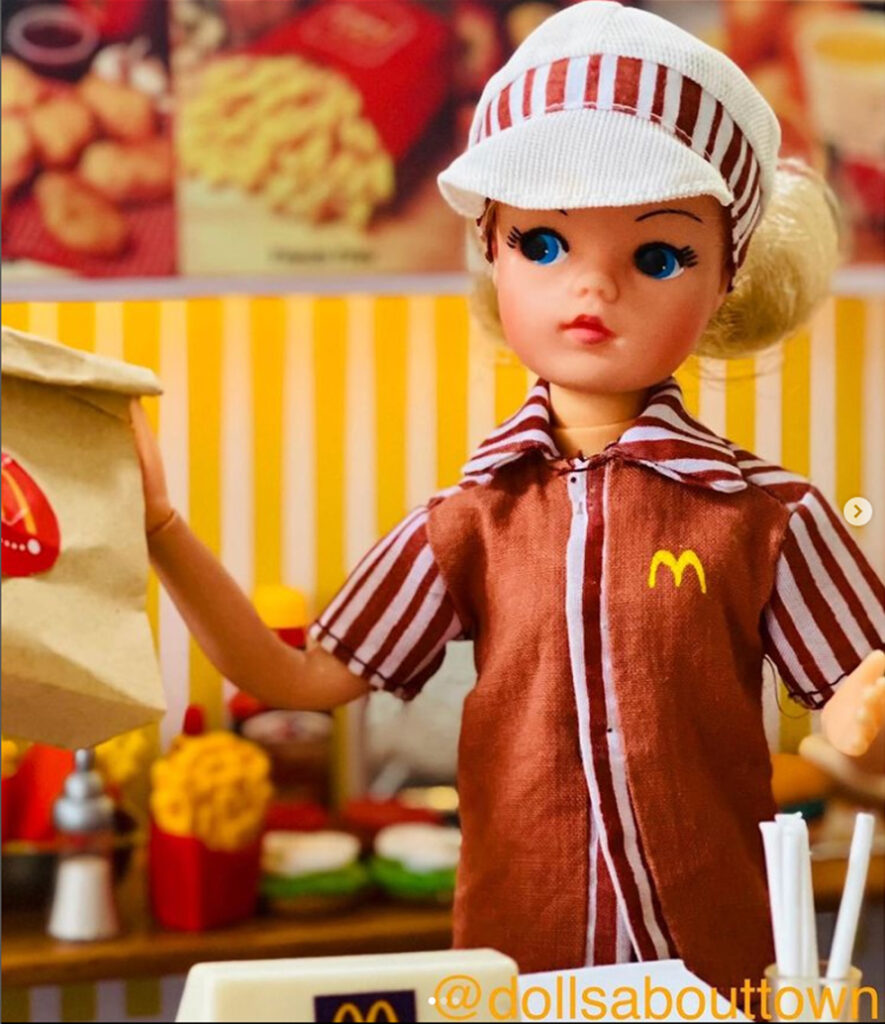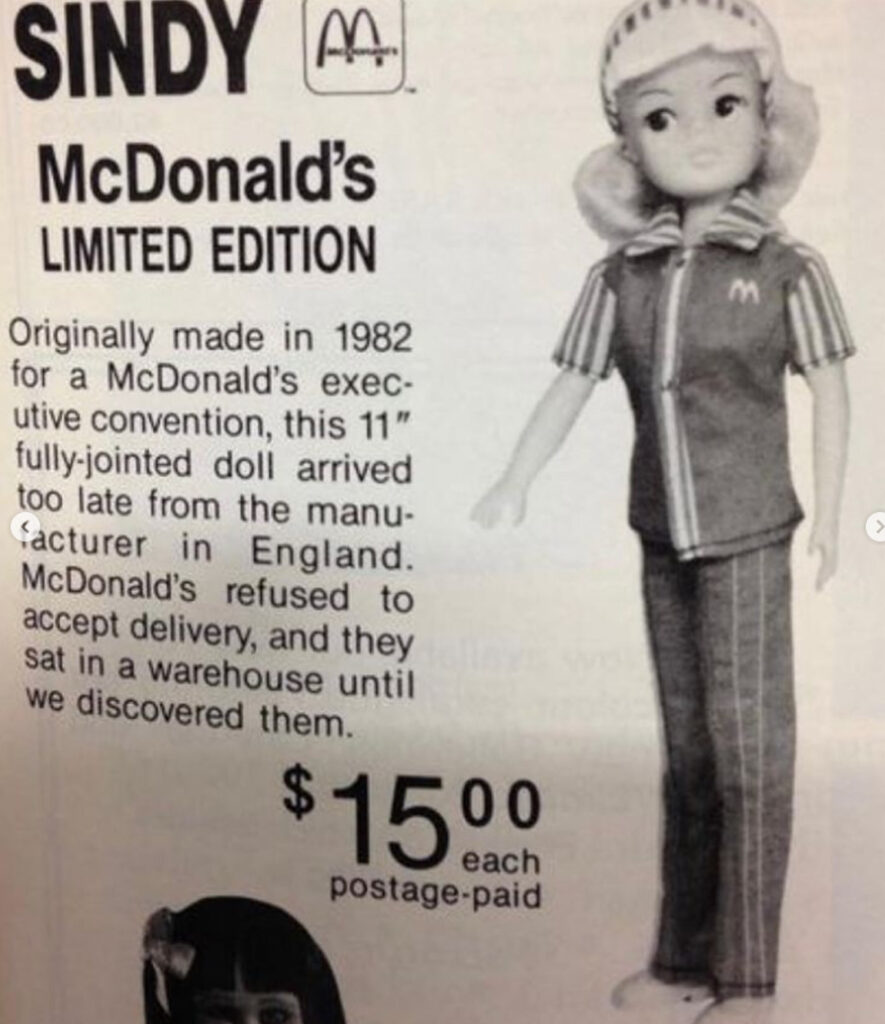 On another of his Instagram posts Matthew wrote: " 'Would you like fries with that, Ma'am? 🍔 Scroll left to see Sindy preparing the orders and charming her customers….😊🍔🍟🇺🇸🇬🇧"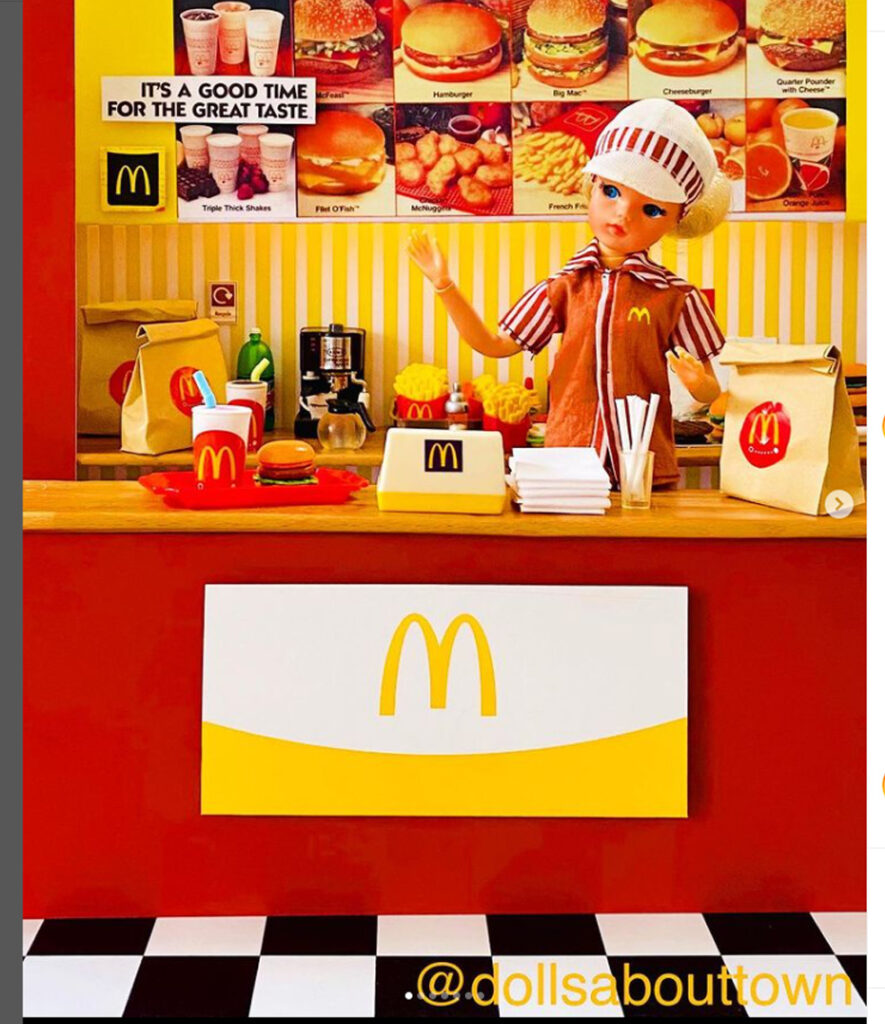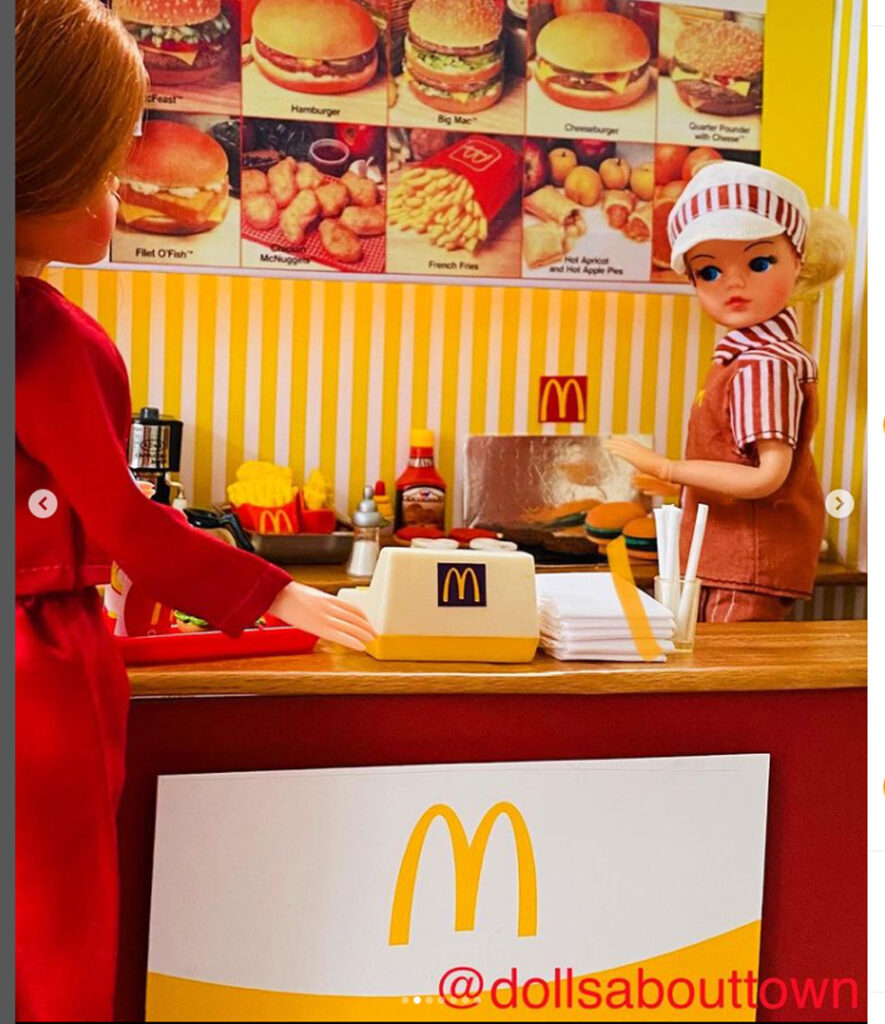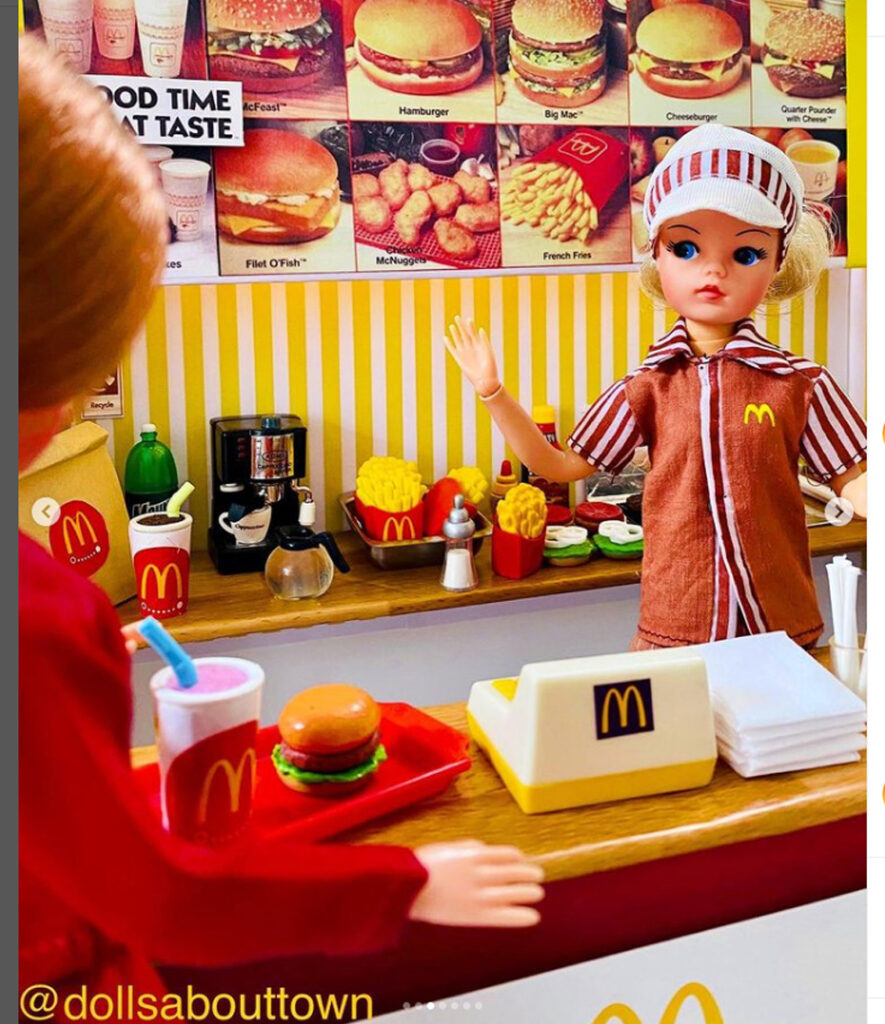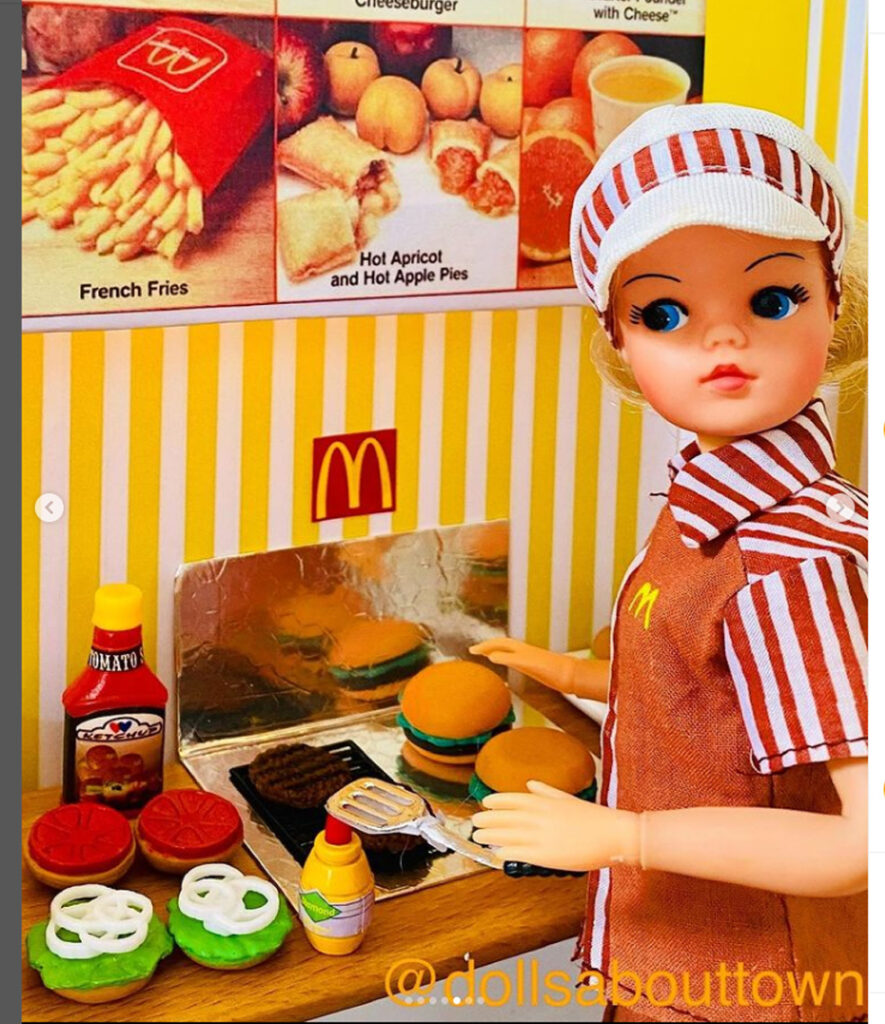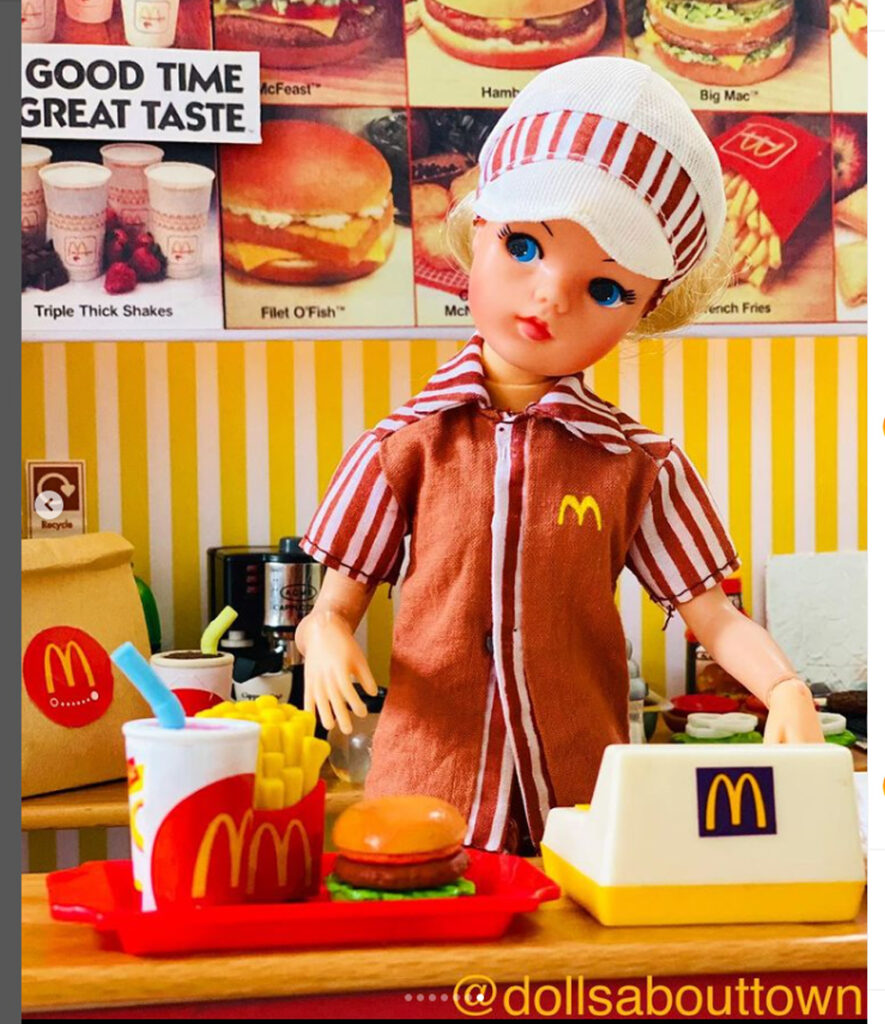 And I also want to show you this Instagram post of Matthew's, where he wrote: "Sindy's shift draws to a close….not long until she can put her feet up back at her mansion! Hope you enjoyed the pics, viewers! 🍔 Hats off to Pedigree Toys… even though the McDonalds dolls were giveaways for a McDonalds conference no detail was omitted. Sindy's shirt has a back yoke in the striped fabric and her trousers have both decorative white stitching and a stitched through front trouser pleat just like the real uniforms of the day! There is even a tiny yellow 'M' printed on the cap! This kind of detailing is what I love about all those vintage outfits! 🍔🍔🍔"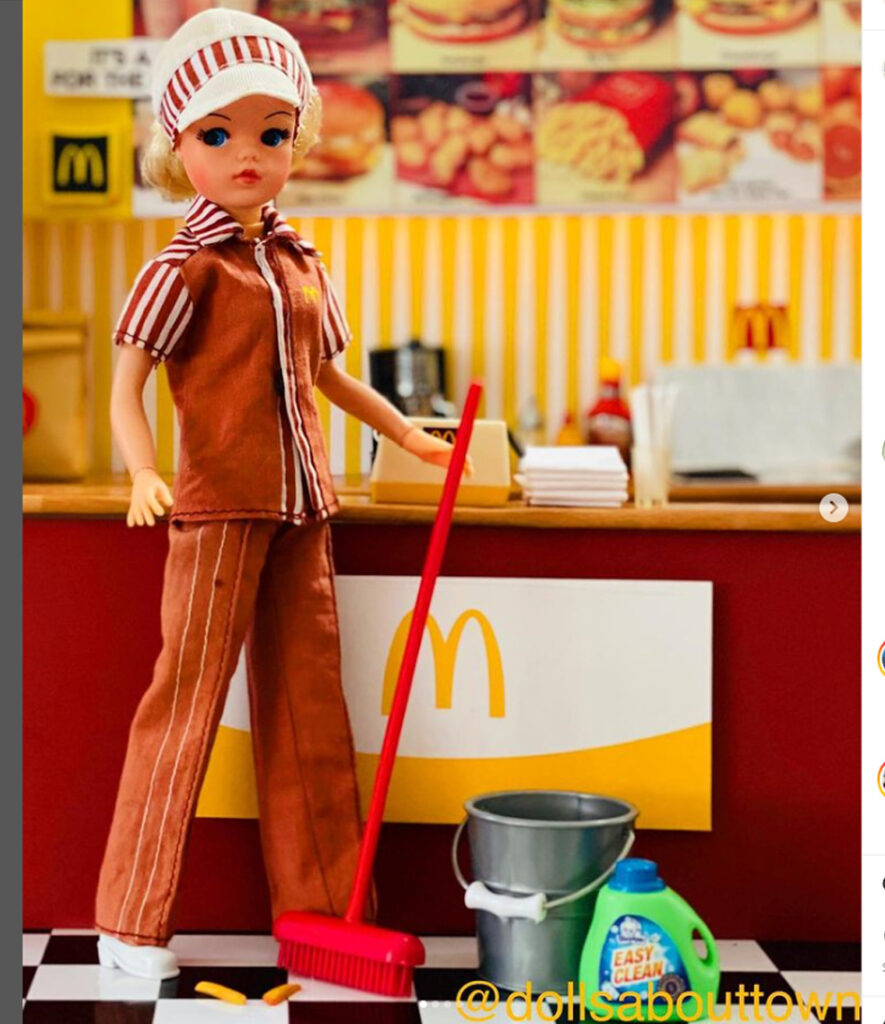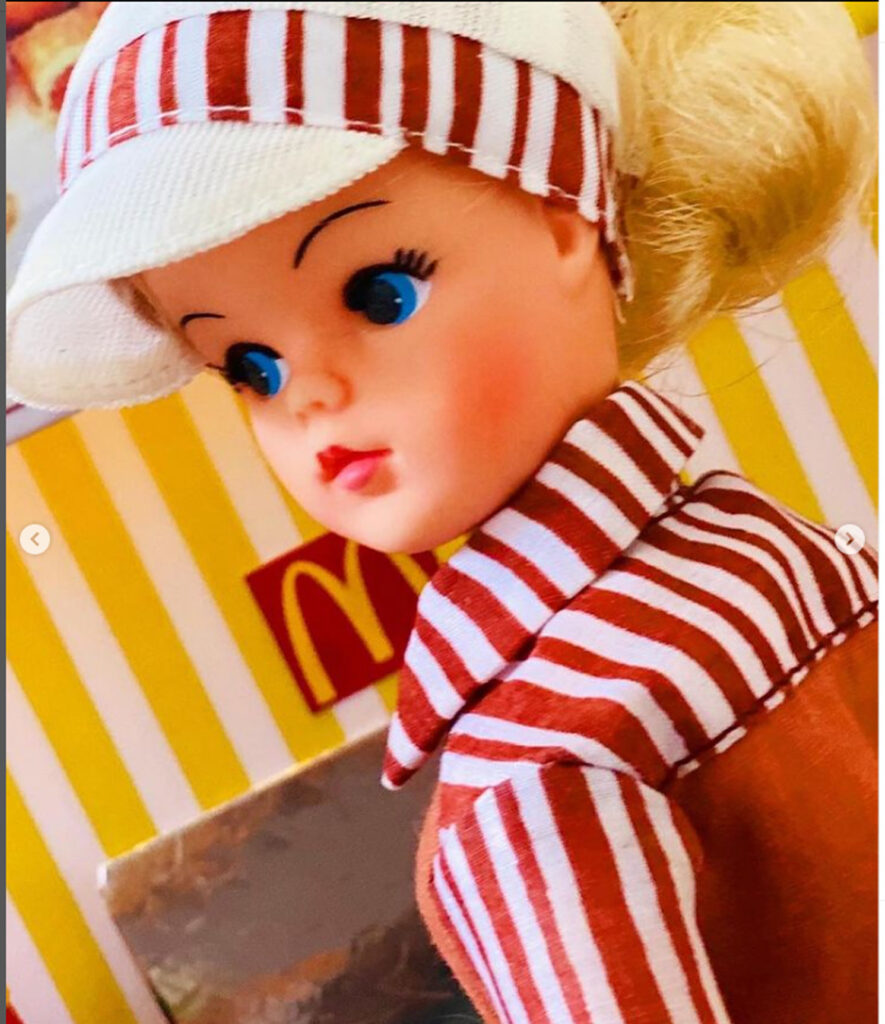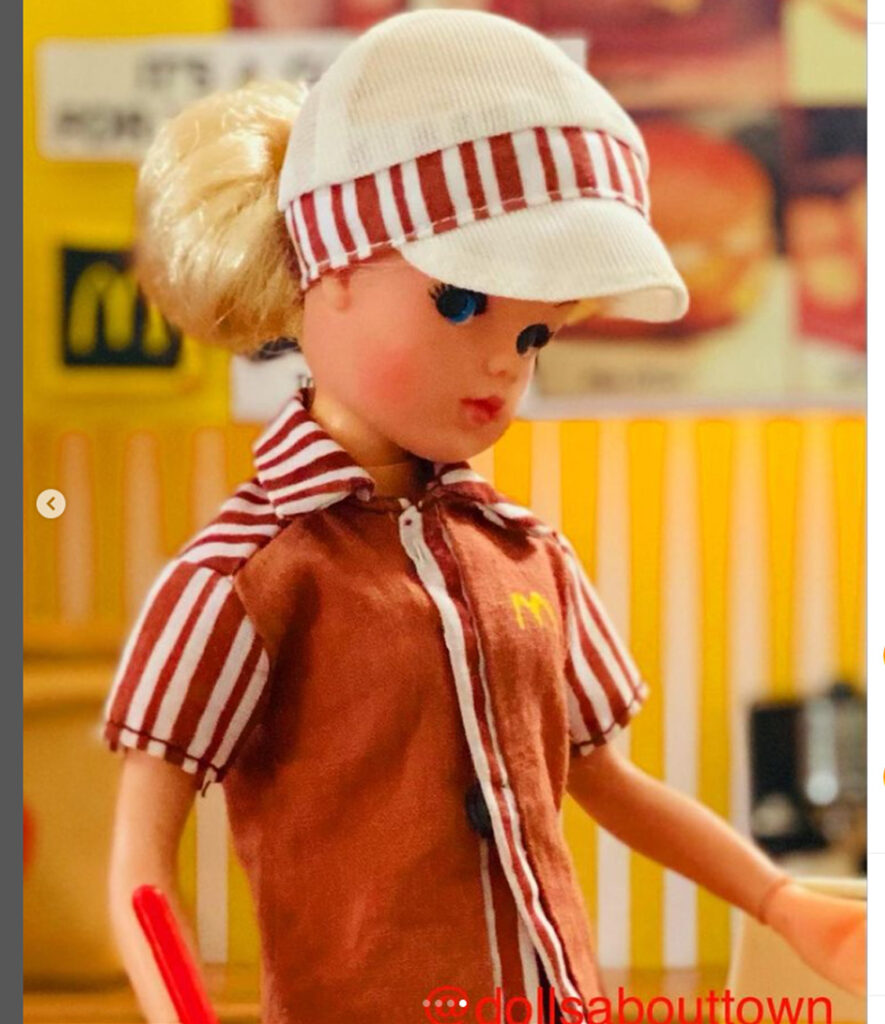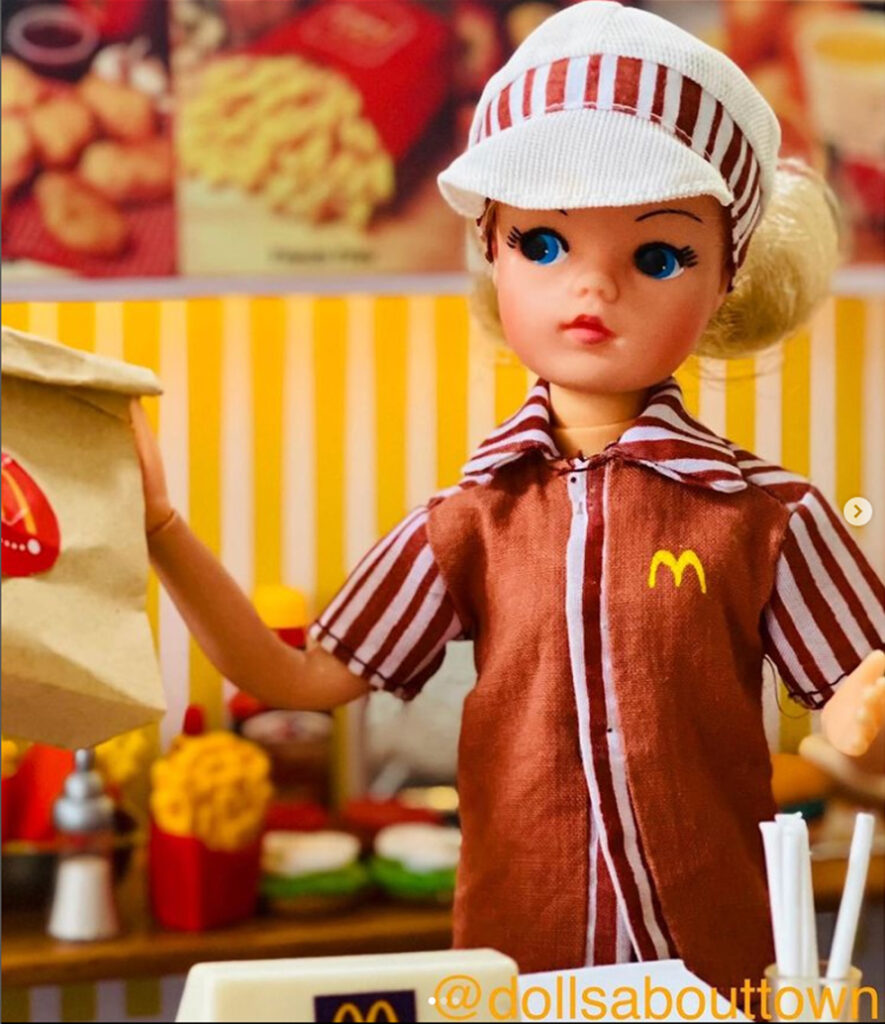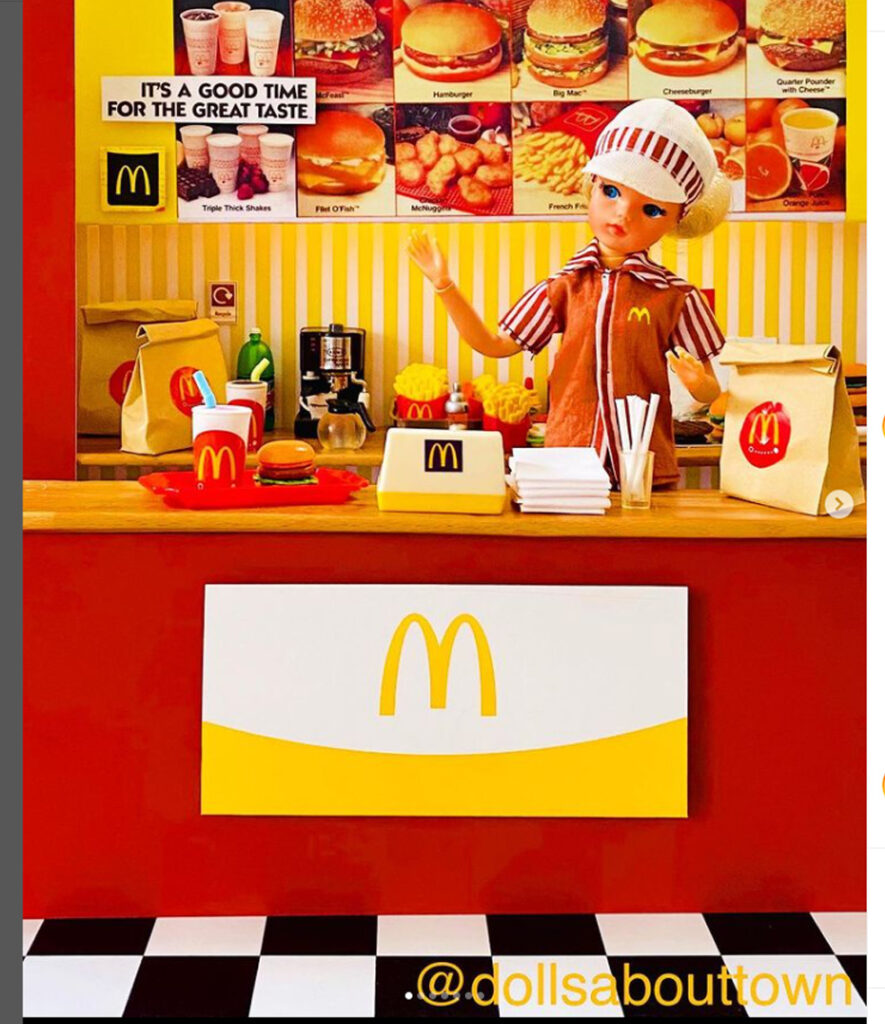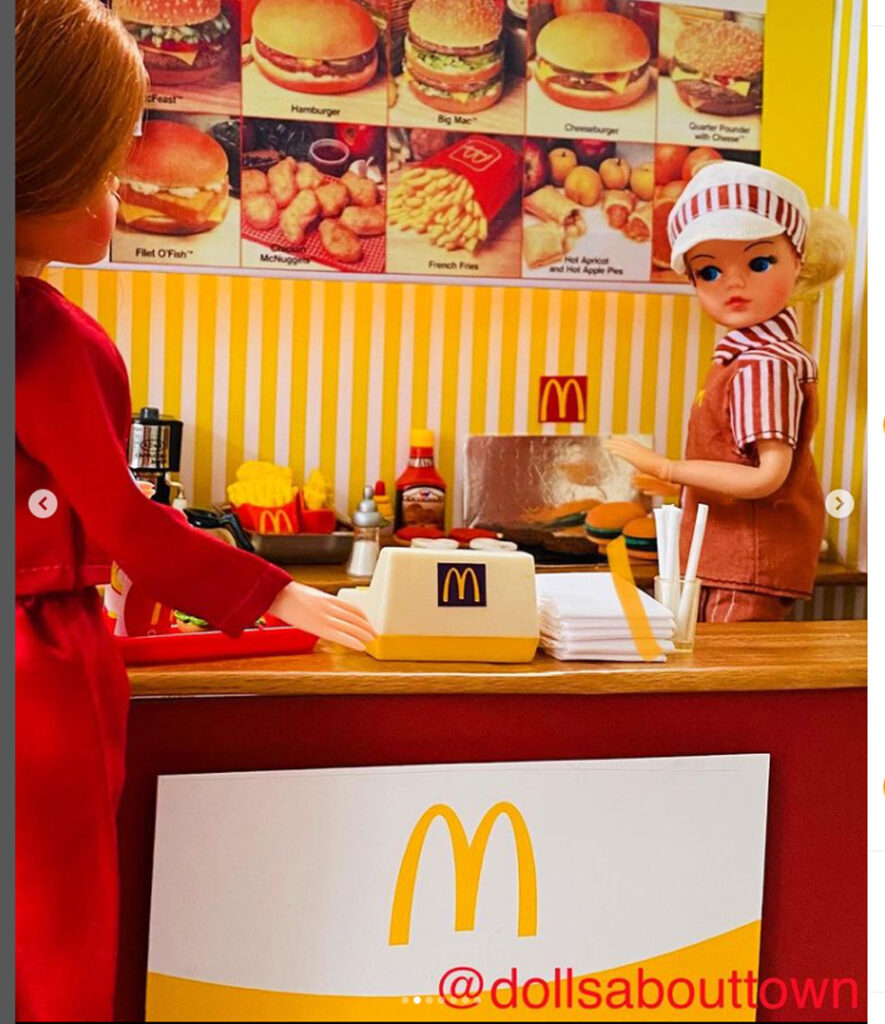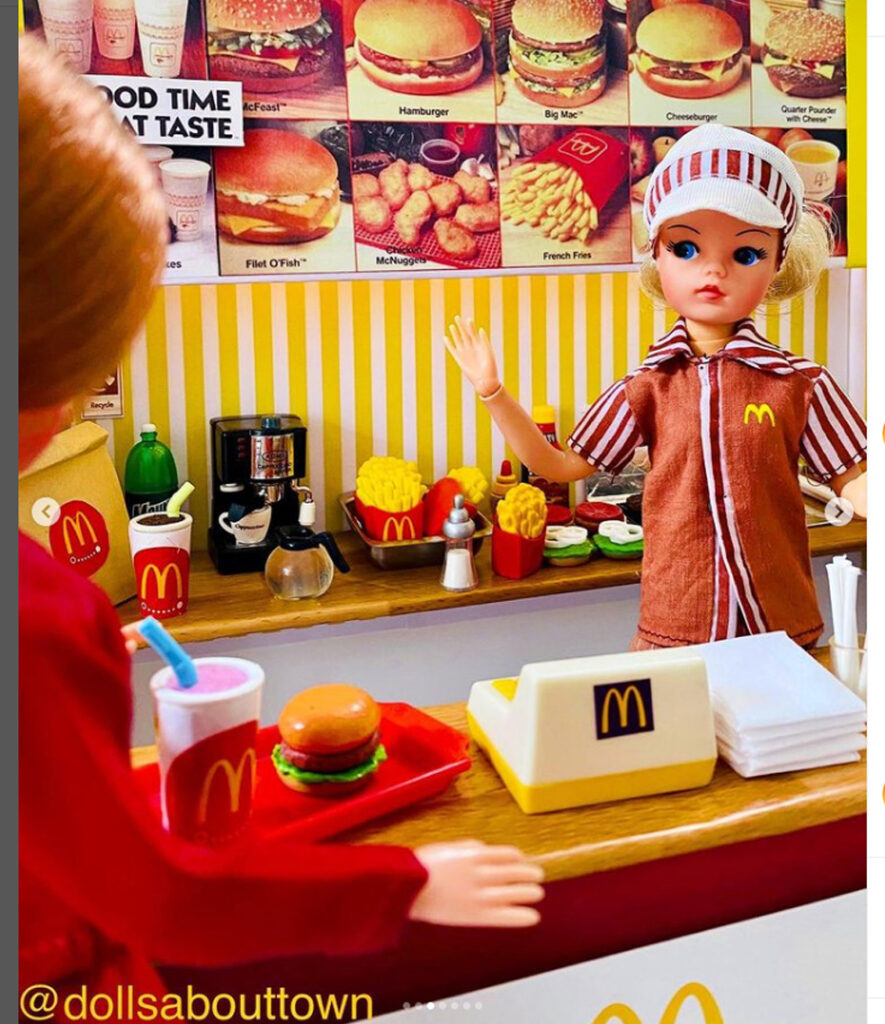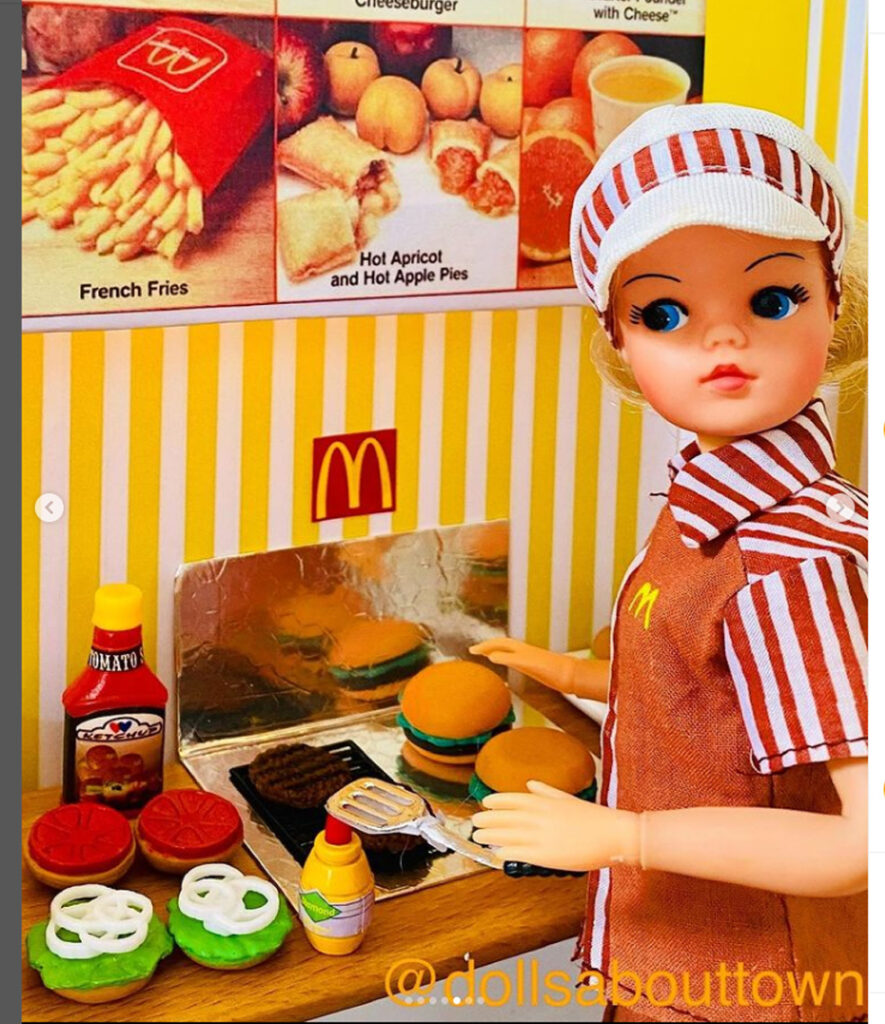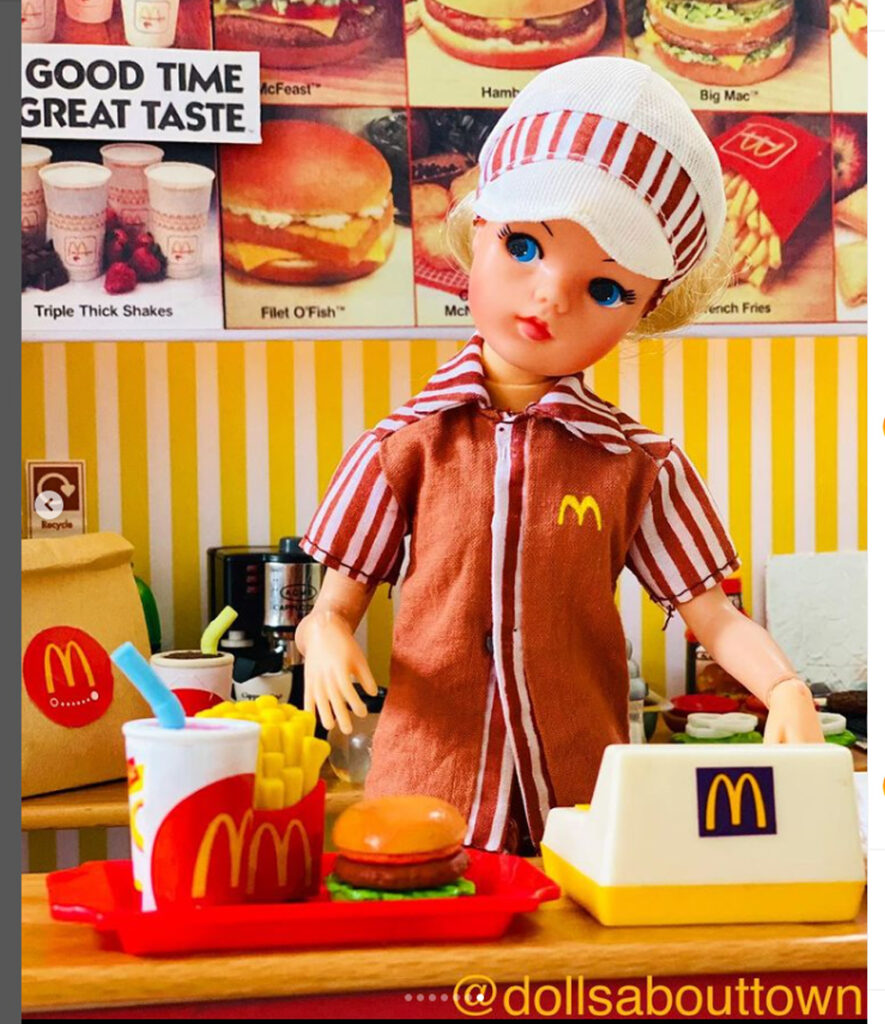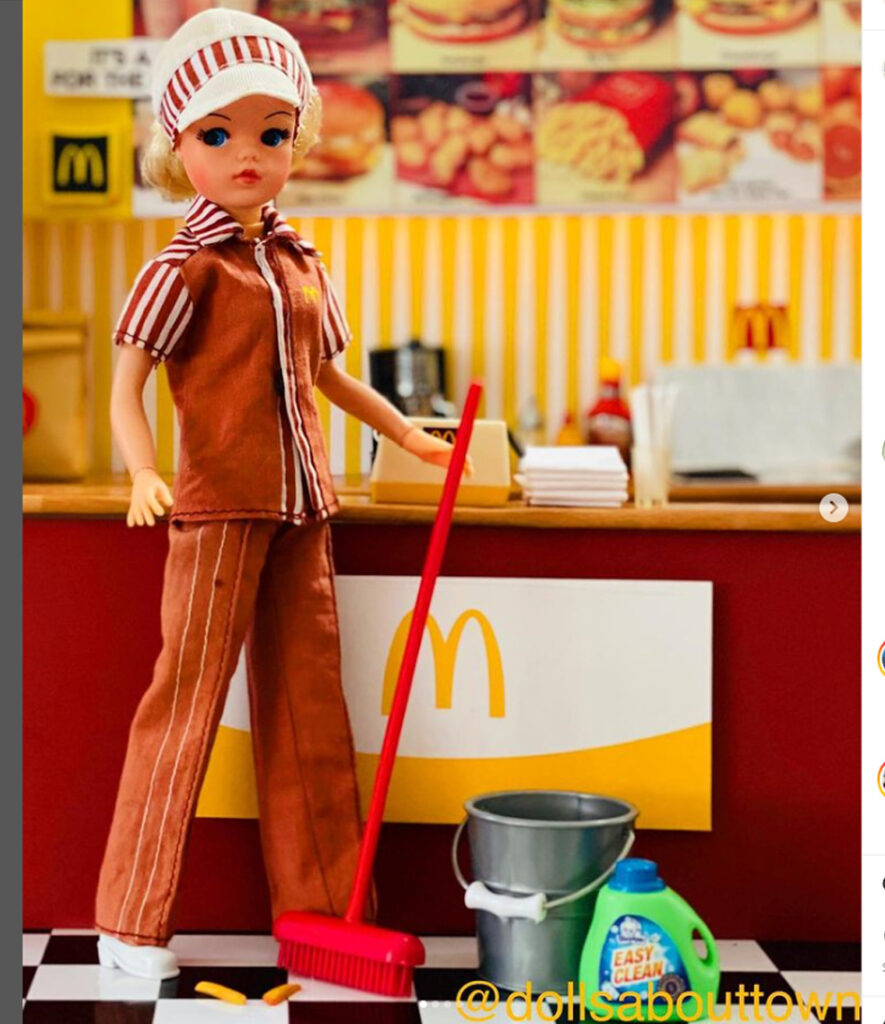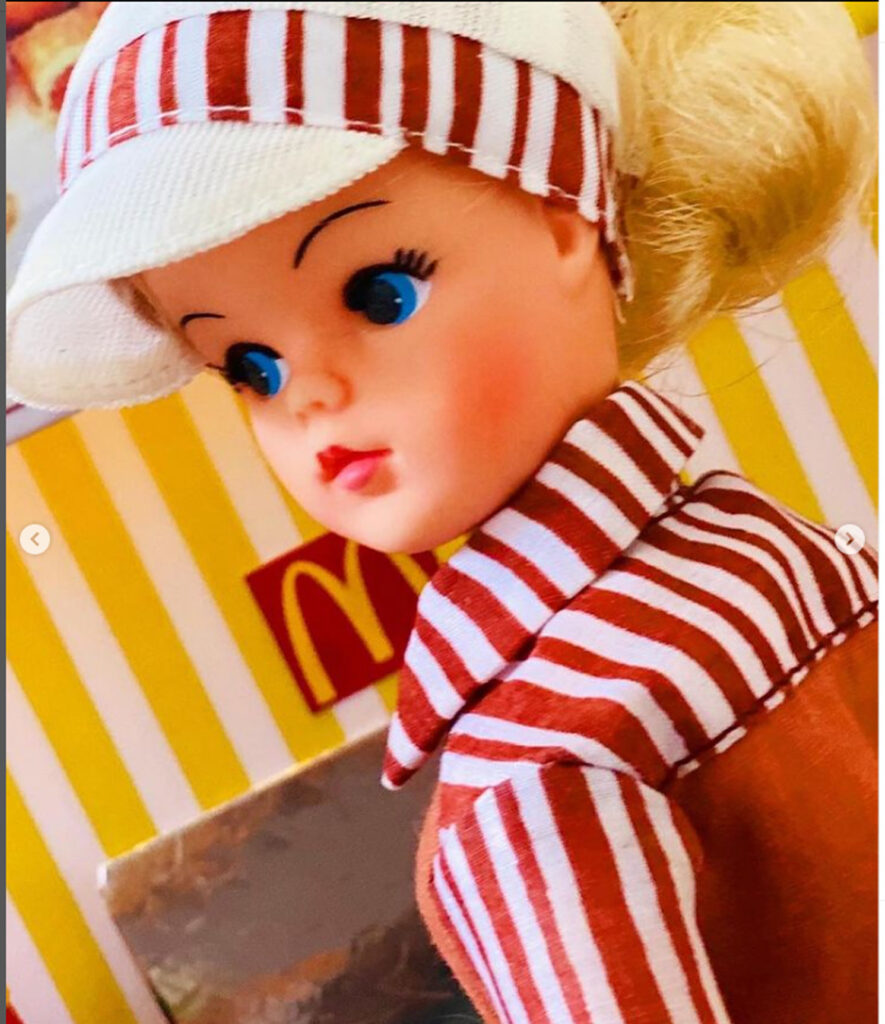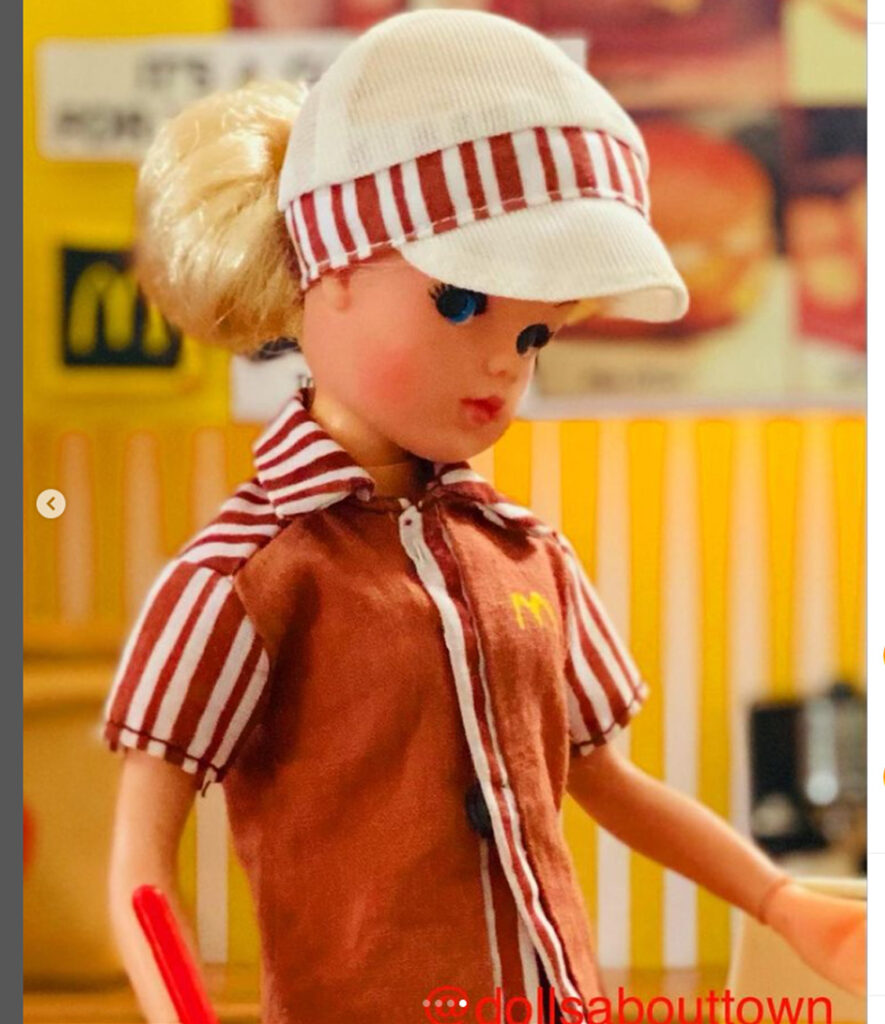 Thanks Matthew, for letting us enjoy your lovely scenery and photos!