Just one year after the release of Sindy Collectors Range dolls, Kid Kreations released their new Sindy Play Range dolls! The collection includes six different dolls each available in UK (at Argos and Sainsbury's) and Australia (at Superstar Dolls Sydney) at the moment.
For more information about them and how to buy one visit: https://www.sindyplay.co.uk/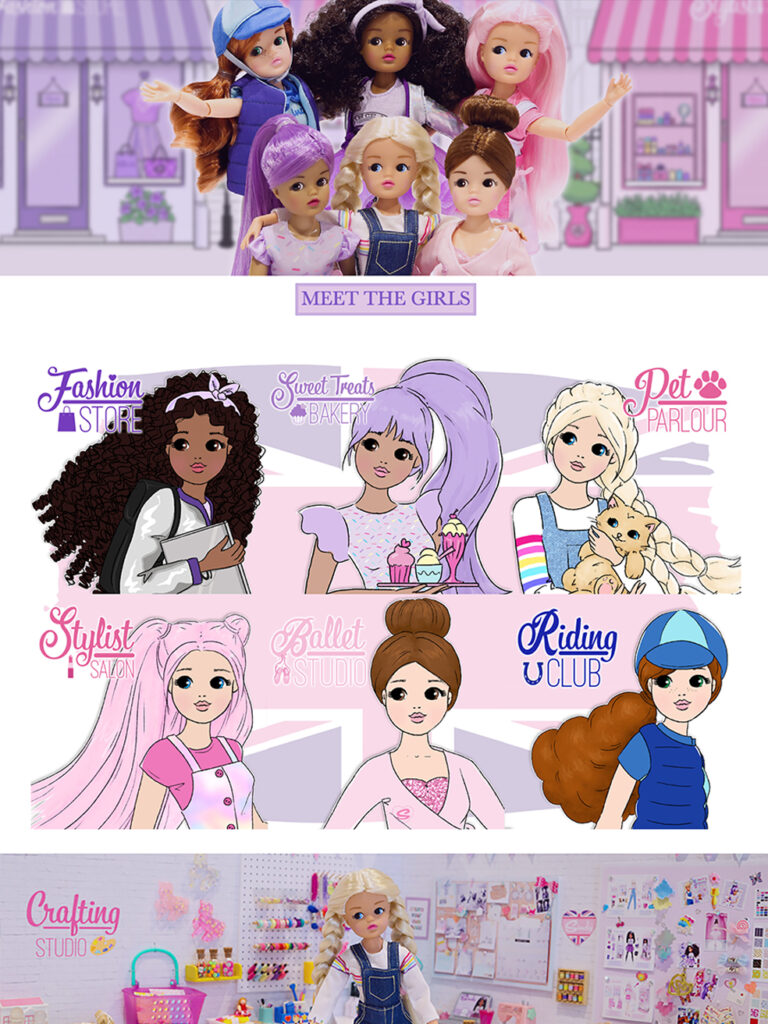 These dolls are based on the same body as the 2021 Collectors Range but they have bendable ankles and no "real" eyelashes or a head that can nod (it can only turn).
Below you have the print screen images from Sindy Play website, instead of catalogue pictures.
Click on an image below for more information.